Photography, Film and Video - A LearningPath.org Guide
INSIDE Track
What Degree
Do I Need?
Editor's Note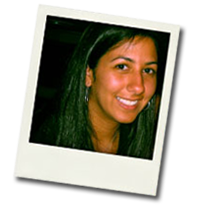 Dear Reader,
Whether your interest in film and photography stems from viewing award-winning dramatic films, eye-opening documentaries or beautiful works of still photography, now may be the time to pursue a career in the motion picture or photography industry. With the advancement of digital technologies, job growth in these industries is expected to climb steadily over the next decade.
At LearningPath.org we know that making educational decisions can be challenging. That's why, in this guide, you'll find well-researched and unbiased information that can help you decide what career areas interest you and what professional/degree paths are available. You can also explore our LearningPath.org's extensive bank of professional and educational film, video and photography articles.
We hope these pages help you find your path.
Happy reading,



Citlali Tolia
Lead Editor, INSIDE Guides

Did You Know?
Los Angeles and New York City have the highest employment levels for film and television professionals.
In 2008, over 50% of professional photographers were self-employed.
Computer skills are important for video and photography professionals.
Film and television crews often travel to shoot on-location.
There are several professional unions, guilds and associations for working film, television and photography professionals, such as directors, cinematographers and press photographers.
Certain motion picture and photography professions don't require formal education or training.
Photography, Film and Video
Is Film, TV and Photography for You?
Certain traits are useful for photography and film professions. If you have such qualities and check 12+, a career in these industries may be for you!
Photography, Film & Video Job Options
Photographer
Photographers capture still images of a variety of subjects, including landscapes, people and events. There are many specialties within the profession; you could specialize in portrait photography, capture breaking news as a photojournalist or use your creative talent for fine arts photographs. Because many photographers are self-employed and freelance their services to clients, a professional portfolio and self-marketing skills may be needed to build your professional network and client base. Although you don't necessarily need a degree to become a photographer, earning one can be beneficial; you can learn technical skills through postsecondary training and degree programs in photography, which teach you how to frame and capture photographic images and use photographic equipment, such as lenses, tripods, lights and digital photograph editing software.
Camera Operator
Camera operators work in the television and film industries and control the cameras used to shoot scenes, newscasts, live broadcasts, television commercials, etc. To become a camera operator, you can gain technical training through associate's and bachelor's
Photography, Film and Video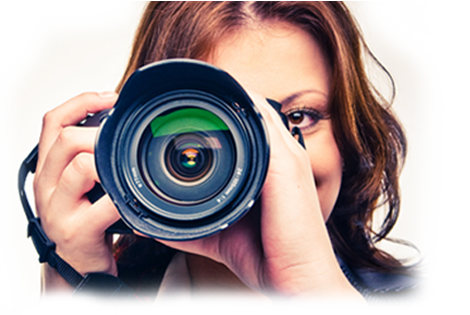 degree programs in film production, videography and camera operation. Starting out as a production assistant can help you gain field experience and build a professional network.
Film and Video Editor
Film and video editors take a production's filmed footage and edit it using digital editing technology. Editors cut and organize video footage and synchronize sound effects and music to create completed scenes. This postproduction occupation requires computer training, which can be sought through bachelor's degree programs in film production. You could work for network television stations, advertising agencies, motion picture studios and video production companies.
Cinematographer
A cinematographer, or director of photography (DP), plans the shots for a film's production; this may include lighting, camera positioning, focusing, zooming and framing. Cinematographers work closely with directors and make stylistic choices to best achieve the director's artistic vision. Cinematographers also oversee the production crew and work with camera operators and gaffers (lighting technicians) to set up the scene's shots. After becoming knowledgeable in computer and camera technology through on-the-job experience or postsecondary training in cinematography or film production, you can seek production experience as an assistant camera operator.
Film and Photography Job Specializations
Photography Careers
Photography specializations mostly depend on the subject(s) you photograph. For example, if you're a portrait photographer, you can take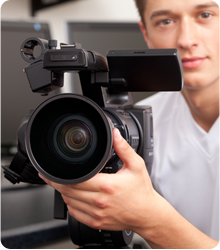 photographs of individuals or groups in a studio or at an event, such as a wedding. If you're a photojournalist, you take pictures that capture news stories, such as local sporting event. Scientific, fine art, commercial and advertising photography are also possible areas of specialization.
Film Studies Careers
Although thorough knowledge of film studies may be useful for any film production professional, you could apply your broad film studies knowledge to a variety of career paths; after earning a film studies degree, you could become a film studies teacher, film archivist or film historian. You could also become a film journalist or film critic, using your expertise to analyze and critique films.
Photography, Film and Video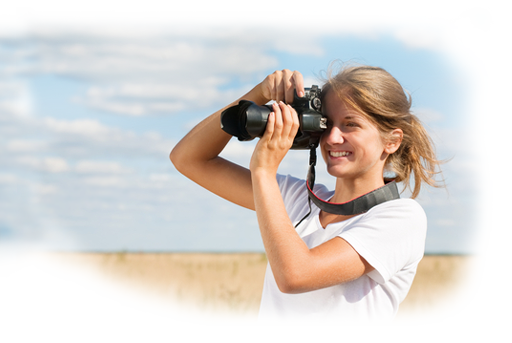 Camera Crew Specializations
If you desire a career in technical video occupation in film and television production, you can specialize in certain areas of camera operation. As a steadicam operator, you wear a harness to steady the camera so it can smoothly capture footage as you walk around a TV or film set. You could also become a videographer, television cameraman or news camera operator - also known as an electronic-news gathering (ENG) operator - filming news events on location.
Directing and Producing
If you're interested in overseeing every aspect of production, you can pursue a career as a director or producer. Film directors are the creative authorities on film sets and manage each phase of a production, including script reading, casting, set design, cinematography, etc. Producers handle financial matters and other business aspects of the production. These positions are often earned after gaining several years of industry experience.
Where Do Camera Operators Work?
Photography, Film and Video
Employment Projections
| Type of Professional | 2008 Employment | Projected 2018 Employment | Percent Change |
| --- | --- | --- | --- |
| Photographers | 152,000 | 169,500 | 12% |
| Film and Video Editors | 25,500 | 28,600 | 12% |
| Camera Operators | 26,300 | 28,800 | 9% |
| Directors and Producers | 98,600 | 108,300 | 10% |
Mean Annual Salaries
Degree Options
Certificates in Video Production and Photography
Because degrees aren't necessarily a requirement to work as a film or photography professional, you may decide to learn technical skills through certificate programs. Certificate programs can usually be completed by taking a series of foundational courses, such as studio lighting and cinematography.
Associate's Degree in Photography
If you want to learn the fundamentals of the photography medium, you may consider an associate's degree program in photography. Two-year associate's degree programs introduce you to the photography field, studying its history and professional specializations, while providing you with hands-on technical training to develop your skill set. You may take courses in digital photo editing, black and white photography, commercial photography, studio lighting and digital photograph printing.
Programs also teach you how you can develop your photography business and create a professional portfolio.
Bachelor's Degree in Film Studies
A bachelor's degree program in film studies can provide you with a broad education of cinema's history. To gain a wide perspective of the cinematic arts, you take interdisciplinary courses in film history, analysis, criticism, genre and theory, and discuss the cultural,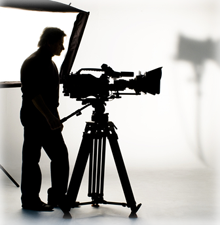 Photography, Film and Video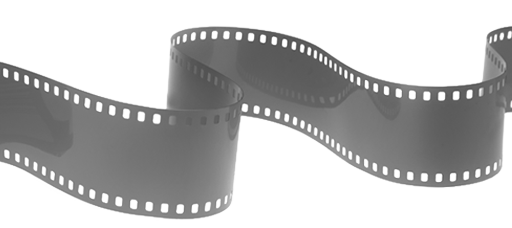 historical and artistic significances of films. Topics of study may include women in film, film noir, foreign cinema and documentary filmmaking. Film studies programs typically take four years to complete, and because they develop an in-depth knowledge of film, earning a bachelor's degree can benefit a variety of film industry professionals.
Bachelor's Degree in Film Production
If you want to gain technical training in cinematography, film and video editing, camera operation and directing, a 4-year bachelor's degree program in film production can provide you with well-rounded technical training and production experience. In addition to taking instructional courses in all aspects of film and television production (preproduction, production, postproduction), you learn what it's like to be on a television or film set
by working on student short films and feature-length productions.
Master's Degree in Photography
Master's degree programs in photography can offer an advanced exploration of the academic, business and cultural applications of contemporary photography. After earning a bachelor's degree, you can seek a master's program to develop a high-level of technical prowess in studio photography, nurture your creativity and develop a large body of work for your portfolio.
Master's Degree in Film Production
For advanced study and technical training in film and television production, you can seek a master's degree program in film production. These 3-year programs offer advanced film theory and history courses, in addition to specialized production courses that match your career interests.
Professional Organizations
In order to regulate wages and other contractual matters, motion picture professionals often belong to unions. Other trade associations aim to advance the practice and art of their professional craft, offering member benefits like monthly magazines, educational programs and networks. Below are a few, among many, trade organizations:
Most film and television directors belong to the Directors Guild of America, an organization that has been promoting and regulating the professional and creative rights of directors since 1936.
The American Society of Cinematographers provides professional cinematographers with a monthly trade publication and advances the art of cinematography with educational seminars and professional mentoring.
The American Society of Media Photographers promotes photographer rights and contains a professional connective database.
The American Cinema Editors is an organization that votes in film editors based on their professional contributions to cinema.
Photography, Film and Video
Director's Chair: Steven Spielberg
Amongst many famous film directors and producers, Steven Spielberg is one of the most prolific and commercially successful figures in modern cinema. An alumnus of California State University, Long Beach, Steven Spielberg's contributions to blockbuster filmmaking revolutionized the industry and influenced future generations of cinematographers, directors and producers.
Born in Ohio in 1947, Spielberg grew up loving movies, and after three years of study in film school, Spielberg sought a career as a director by writing screenplays and directing television shows and short films. His 1969 short film, 'Amblin,' earned him a contract with Universal Studios, and his first feature film, 'The Sugarland Express,' was released in 1974.
Spielberg's breakthrough came with his shark thriller, 'Jaws,' in 1975, and since then, he has directed and produced box office hits like 'E.T., the Extra-Terrestrial,' 'Raiders of the Lost Ark' and 'Jurassic Park.' Spielberg has also won three Academy Awards and lifetime achievement awards from the American Film Institute and Directors Guild of America.
The Career Wizard
How do I break into the film and television industries?

To gain initial industry experience, you could start by working on low-budget or small-scale productions, such as independent films, and develop your skills on the job, eventually building a body of work credits. A formal degree can help you learn production skills; however, your talent, creativity and networking capabilities are paramount for finding recurring work. Many professionals begin their careers as camera operator assistants, editing assistants and production assistants.

Where can I find employment and what are job prospects like?

Major metropolitan cities, particularly Los Angeles and New York City, have high employment levels for film/TV crews and photographers. The U.S. Bureau of Labor Statistics expects an average employment growth between 2008 and 2018 for these professions. As a photographer, you may find employment in advertising agencies and media publications. In film and television production, you can find employment with large or small studios and television stations.

How do I advance as a photographer or video production professional?

As you gain a larger body of work, your professional reputation could increase due to networking and growing client base. Successful photographers, camera operators and video editors can become in demand as their reputations increase, leading to higher-paying gigs on more high-profile productions. Because competition is strong in these industries, individual style, professionalism and technical prowess are important to stand out over your competition.
Photography, Film and Video
INSIDE Track
Because there are many career avenues possible to enter the highly competitive motion picture and photography industries, you may be wondering where to start. Here are a few tips that may help you stand out over the competition as a film, television or photography professional:
Become Well-Rounded Whether you're seeking a formal degree program, training program or are gaining on-the-job experience, it is beneficial to understand every aspect of production, including directing, producing, cinematography, editing and sound. Experiencing multiple production roles and projects, such as music videos, commercials and short films, can help you discover the production role you're best suited for.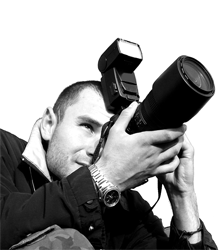 Pursue a Specialization Degree programs in photography and film production often allow you to pursue a specialization in areas such as cinematography, directing, film editing and photojournalism. Pursuing concentrated training in one production area can help you nurture your own style and become fluent in the craft.
Start Small, Network and Stand Out Many motion picture professionals start as assistants to camera operators, video editors and directors. Working on smaller productions, like independent films, music videos and commercials, can help get your foot in the door. Jobs are often earned through recommendations from producers or previous clients, so it's important to build a strong industry reputation. Subscribing to trade publications like newsletters and magazines can also help you find job opportunities and keep up to date with the industry.
Scholarship Central
Kodak offers yearly scholarships for outstanding students pursuing a degree or diploma in film production or cinematography. This worldwide program, which offers tuition awards and grants ranging from $500-$5,000, is available to full-time undergraduate film school students who demonstrate outstanding production skills and excellent academic records.
The National Press Photographers Foundation offers a variety of scholarships for photojournalist students needing financial aid to continue collegiate study. Annual
scholarships of $2,000 are awarded to full-time undergraduate and graduate students of photojournalism.
The North American Nature Photography Association offers student scholarships for their annual summit - a professional networking, mentoring and workshop retreat. To be considered, students must be enrolled in an accredited 2- or 4-year college and submit a portfolio of nature photographs.
This New Jersey-based non-profit organization offers several grant and scholarship programs to undergraduate and graduate film, video and television students. Students can receive up to $10,000 toward completing degree programs at universities such as New York University and the University of Southern California.
Photography, Film and Video