Visual and Performing Arts - A LearningPath.org Guide
Get Money
For School
What Fred Astaire
Did For Dance
Best Cities
For Artists
Editor's Note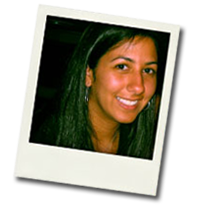 Dear Reader,
Do you enjoy photographing nature, playing the violin or designing tsets for performances? If performing and visual arts are your passion, you may be considering a degree in the arts. With actors, directors, interior designers, photographers, animators and graphic designers all expecting to see an increase of over ten percent in job opportunities from 2008-2018, now might be a good time to study the arts.
We at LearningPath.org understand that there are many choices for your future career. For that reason, we've designed a guide that provides well-researched, unbiased information about the many paths in which the arts can lead you. After reading the guide, please check out our extensive bank of visual art articles.
We hope these pages help you find your path.
Happy reading,



Citlali Tolia
Lead Editor, INSIDE Guides

Quick Facts
The first photos, called the Daguerrotype, took 10-15 minutes for exposure. Subjects were supported by rests to keep them still.
Shakespeare's Globe Theatre was destroyed by the Puritans in 1644. In 1989 the foundation of the Globe was found and a replica of the Globe was reconstructed and opened June 12, 1997.
The Nutcracker first appeared on the Maryinsky stage on December 17, 1892 in Russia.
A male ballerina is called a danseur.
In 1926, Mae West spent ten days in jail for lewdness because of her Broadway play Sex.
Only four theaters sit on Broadway in NYC: The Broadway, The Marquis, The Winter Garden and The Palace.
Visual and Performing Arts
Visual & Performing Arts Career Checklist
You should consider common traits that fit many careers. Aside from creativity, if 12+ of the following traits fit you, a career in the arts might be for you!
Career paths in the Arts
Fine Arts
Whether your interest is in painting, sculpture, crafts or drawing, you should train in a college program. Other career opportunities include animators, illustrators (of magazines and books), art restorers, art historians, printmakers (who carve images into materials) or sketch artists. You can work for the government, private organizations, publishing companies, museums or be a freelance artist and sell your own work to galleries and shops.
Musical Arts
As with any of the arts, music is a performing art that requires many workers. Instrumentalists, vocalists, composers and conductors all come together to put on a symphony or performance. Most musicians work nights and weekends; their days are
filled with rehearsals. Depending on the type of music you prefer, you'll work in concert halls, Broadway theaters, studios, clubs or at festivals. In a way, your voice, hands or instrument are what give you work, so you must take good care to maintain them.
Dance
Dancers and choreographers usually work with a group or dance company. Typically, dancers can work until their mid-30s and then become dance teachers or choreographers. Dancing requires a lot of physical work and even has one of the highest nonfatal injury rates. To become a dancer you should begin training very early in life, somewhere between the ages of five and 15; earlier is better. While most dance careers do not require a college degree, having one can be beneficial for your post-dance career.
Visual and Performing Arts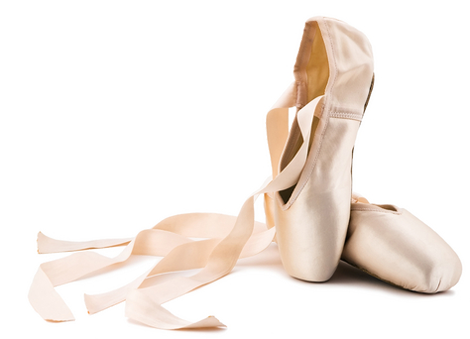 Theater
Theater and film are often interchangeable. While it is much more difficult to break into television and film, theater allows you to work as a producer, set designer, actor or director on a smaller scale. Many people who work in theater do so with smaller companies and theaters, or volunteer with community plays. Some actors become voice actors, providing voiceovers for cartoons, commercials and television shows.
Design
Design is a smaller umbrella beneath the larger umbrella of visual arts. Design can take the form of graphic, interior or fashion design. Each type of design leads to a very different career, but all produce visual pieces that can be considered art. Graphic designers often work with computers creating logos and visuals to accompany communication pieces. Interior designers spend their time improving the look and flow of a
room. Fashion designers create apparel and accessories for fashion, theater and businesses. All three use color, texture and patterns to create an original look.
Photography
Many photographers earn a salary taking school and family portraits. Others work as photojournalists, scientific photographers or police photographers. You may consider shooting landscapes or working for commercial purposes. In any case, as a photographer you'll need a thorough understanding of lighting, shading, filtering and the modern use of digital cameras and computer enhancing programs.
Career Information
Source: bls.gov
Visual and Performing Arts
Visual Arts Accreditation
Number of Programs by Accreditation Associations.
| Accreditation Association | Number of Programs | Sample Careers |
| --- | --- | --- |
| National Association of Schools of Music | 615 | Vocalist, singer, instrumentalist, composer |
| National Association of Schools of Dance | 74 | Choreographer, dancer, ballerina, dance director |
| National Association of Schools of Art and Design | 300 | Painter, fashion designer, animator, graphic designer |
| Council for Interior Design Accreditation | 150 | Interior designer |
| National Association of Schools of Theatre | 150 | Actor, producer, cinematographer, camera person |
Source:bls.gov
Performing and Visual Arts Job Options
Because the arts are so diverse, there are job options that don't immediately jump to mind. When you think of theater, you think of an actor, and when you think of dance well you get the picture. The following are a few out-of-the box job options:
Recreational Therapist
Through recreational therapy, you'll use dance, music, drama, art and crafts to provide mental and physical healing. Through these activities you can help people with mental and physical disabilities regain motor functions, improve mobility and reduce anxiety and depression. Seek a bachelor's degree in art, music, dance or recreational therapy.
Floral Designer
Some states require licensure and clinical experience so check with your state's licensing board.
Typically, floral designers, or florists, learn through on-the-job training; however, there are floral design programs. Professional florists typically own their own shop, so some classes in business and management are helpful for this career. Florists work with flowers, balloons, candy and other gift basket items to make arrangements, corsages and bouquets. You'll typically encounter
Visual and Performing Arts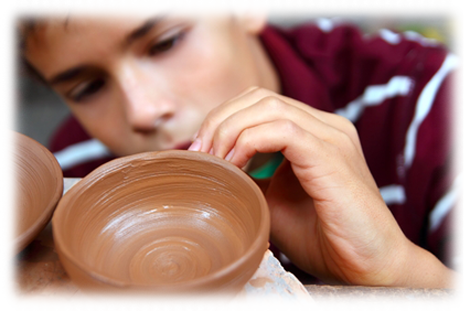 emotional people - those planning a wedding or funeral - so you should be good with people.
Conservator
If you want to help preserve history, consider a career as a conservator. Typically, you'll work in a museum repairing and conserving art, crafts, fabrics, objects, books and documents. You'll likely specialize in one type of conservation. Your working environment typically will include a sterile laboratory, microscopes, chemicals and special lighting. The U.S. Bureau of Labor Statistics reports you should pursue a master's degree in art history, archeology or chemistry (www.bls.gov).
Professional Organizations of the Arts
Organizations provide artists with contacts, contests, resources, awards, advocacy and job postings. Many cities and states have their own associations dedicated to artists. The following are a few that are national:
The Picture Book Artists Association
The National Oil and Acrylic Painter's Society
Screen Actors Guild
American Music Therapy Association
Degree Options for the Arts
Associate Degree
Since many artists do not seek formal degrees, an associate degree program may be used to fall back on or introduce you into the career. For instance, an
associate degree program in technical theater arts introduces you to stage work. You'll study makeup, lighting, stage directions, costumes, set design and acting. You must complete high school or earn your GED to be eligible for an associate degree program.
Bachelor's Degree
Bachelor's degree programs in dance teach you a variety of dances while strengthening your body through rigorous practice. After you've completed your bachelor's degree program, you should understand dance, the history of dance, choreography skills and strategies for teaching dance. If you choose to enter a dance school, you may find that the school provides opportunities to meet agents and guest dancers. To enter a dance program, you'll typically need to submit a video of yourself performing, have an audition or be observed for placement.
Master's Degree
Many master's degree programs focus on research and honing your skills and
Visual and Performing Arts
knowledge. A master's degree program in music allows you to learn composition, while honing your instrumental skills. Some music schools offer concentrations in classical, jazz and orchestral instruments and vocals. These schools typically require an audition and portfolio and conclude with a performance on your preferred instrument or an originally composed piece.
Doctor of Philosophy
A Doctor of Philosophy (Ph.D.) degree is generally obtained for research and teaching positions. Art history has a number of concentrations, including art theory, archeology and criticism. Also, you can study art and its history from a number of periods and regions, including Greek, Byzantine, Renaissance, Egypt and China. Doctorate programs typically require a paid teaching fellowship.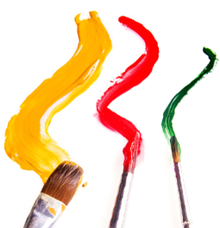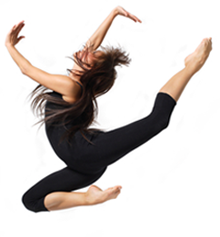 Continuing Your Education
Being an artist is a way of life, not a profession. Artists are passionate about their work and dedicate their lives to finding inspiration, working and marketing themselves. Because of this, continue learning throughout your life by researching new trends, technologies and peer activities. You can do this through:
Conferences
Certificate programs
Skill-building classes
Non-credit courses
INSIDE Track
When wanting to break into a competitive field, such as the performing and visual arts, it's best to look further than the classroom. The following are a few suggestions to give you a leg up on competition in your desired field.
Absorb the Arts
As an artist, you should know how to appreciate artistic and classical work. Seek art forms that are not commercial or mainstream and look at it with a critical eye. Get to know your contemporaries, peers and geniuses. Go to museums, art and film festivals, plays, galleries and symphonies, and while you're there, be gracious and network - you never know who you may meet and how they can help you.
Join the Club
Communities pride themselves on keeping the arts available to aspiring minds. Community theaters, photography, improv and crafting are a few of the classes and clubs that businesses, organizations and schools sponsor. You'll meet people with similar interests, have your work peer reviewed and experiment with equipment that may not have been available to you (try learning how the stage feels without a stage).
Save up
Most people have heard the term starving artist. There's a reason - many artists spend years perfecting their craft while living in large pricey cities. During school, get a job and put every cent of it away! Do the same in college. You can then pay for training, or use the money to live on while looking to break into the business. This way, you won't need to take a job outside of your passion just to pay the bills.
Visual and Performing Arts
The Career Wizard
What do I need to become an interior designer?

Besides college training, most states require interior designers to be licensed or certified. The National Council for Interior Design Qualifications (NCIDQ) provides an exam which can be used for certification and licensure (www.ncidq.org). With six years of combined experience and college education, you can sit for the NCIDQ exam. This exam tests you on building codes, contracts, project planning and design exercises.

What is a copyright?

The purpose of a copyright is to guarantee the authorship of a piece of artwork, music, literature, film or photography. The moment your work is completed, you have complete ownership and copyrights to that piece of work. It prevents people from making money from your work or reproducing your work without your consent. The U.S. Copyright Office provides a registry where you can register your work, which if needed, pays for litigation fees (www.copyright.gov).

What are the top cities for artists?

The simple answer for this is New York City and Los Angeles. Of course, each art form has additional areas that have high employment. For instance, Nashville is the third most employed city for musicians because of country music. Sculptors, painters and other fine artists are plentiful in other art-minded cities, such as Boston, Chicago and Atlanta. Multimedia designers can also find high employment in cities where art and business are prominent, such as San Francisco and Seattle.
Let's Dance: The Famous Fred Astaire
Fred Astaire was born 1899 in Nebraska. At the age of five, he was enrolled in dancing school in New York City. Along with his sister, Adele, he began his dancing career in 1906 performing in recitals and vaudeville. In the musical Lady, Be Good!, Astaire first began to choreograph his solo dances.
It wasn't until the early '30s that Astaire decided to leave the Big White Way and seek film roles in Hollywood. In 1933 he was first teamed up with his dancing partner, Ginger Rogers, with whom he was often paired. America loved Astaire's voice and moves with Rogers's down-to-earth sexiness and they were matched up together ten times.
In general, Astaire changed the way America viewed musicals. No longer were flashy costumes, close-up shots, quick edits, props and special effects needed. Filmmakers began shooting long shots of dancers, recording dances in entirety and expecting more of dancers. Astaire choreographed most of his dances, never wanting to repeat the same moves and agonizing over perfection. Unlike most choreographers, his work is preserved by combining dance and film.
Visual and Performing Arts
Salaries for Dance Majors
| Career | Hourly Wage | Highest Paying State | Highest Paying State's Hourly Wage |
| --- | --- | --- | --- |
| Choreographer | $20.25 | New Jersey | $34.51 |
| Dancer | $16.55 | Oregon | $26.65 |
| Recreational Therapist | $19.92 | District of Columbia | $27.67 |
| Dance Teacher | $19.81 | Connecticut | $24.65 |
| Dance Photographer | $17.30 | District of Columbia | $26.98 |
Source:bls.gov
Get Money for School
This $500 scholarship is provided in honor of Jessica Karrat, a dancer who lost her life in a car accident. Each year, one scholarship is awarded to a dancer who will be attending a 2- or 4-year college. You must be a U.S. citizen to apply.
This scholarship was created by Yoko Ono and is distributed by the BMI Foundation annually. Every year, three students attending a college music program are awarded the scholarship based on a song they composed. There is one $10,000 prize and two $5,000 prizes.
Every year the National Sculpture Society awards four scholarships worth $2,000. The committee selects students based on their sculpture which must be nature-related. Applications must include proof of financial need.
This grant is given to two students who will research a topic related to motion pictures each year. The $25,000 grant is given by the Academy of Motion Picture Arts and Sciences. Consider combining your thesis with this opportunity.
Visual and Performing Arts