Administrative Support - A LearningPath.org Guide
Highest-Paying
Administrative
Careers
Learn All About
Certifications
Get Money
For School
Editor's Note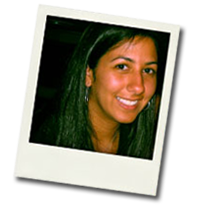 Dear Reader,
If you are considering a career in the vast field of administrative support, you'll be pleased to know that numerous job openings are expected throughout the decade. The business and office technology skills and knowledge you amass will continue to serve you as you advance through your administrative support career or even as you branch out into other professional areas.
Administrative support encompasses many job titles, and there is a lot to consider when making career decisions. In an attempt to give you as much industry information as possible, we at LearningPath.org have developed this INSIDE guide to help you narrow down your prospects. We also invite you to visit our site to look over the many administrative support-related articles you'll find there.
We hope these pages help you find your path.
Happy reading,



Citlali Tolia
Lead Editor, INSIDE Guides

Quick Facts
Receptionists and general office clerks require only minimal education and are often trained on the job.
As of 2008, more than two million accounting clerks held jobs in the U.S.
About 36% of all receptionists and information clerks were employed by healthcare facilities and social service agencies in 2008.
With 4.3 million workers in 2008, the field of secretaries and administrative assistants is one of the nation's largest.
General office clerks typically work for smaller companies or within healthcare and educational settings.
Moderate-sized corporations are beginning to outsource many of their administrative duties to virtual assistants.
Administrative Support
Is Administrative Support For Me?
Use the list below to measure your suitability for an administrative support career. If you check more than 12 items, it could be the right choice for you!
Administrative Support Job Options
Administrative Assistant / Secretary
Administrative assistant and secretary are largely interchangeable job titles, and positions can range from junior to executive levels. These workers have traditionally managed office activities including typing correspondence, answering telephones, arranging meetings and scheduling appointments. The advent of office automation has enabled administrative assistants and secretaries to take on greater challenges. You can now also expect to perform tasks that were once handled by office
management, such as troubleshooting and Internet research. You'll need only basic office skills and computer knowledge at the entry-level, but some employers may require degrees for executive-level jobs.
General Office Clerk
General office clerks can be found in every business sector, and their duties vary according to company, industry and size. Positions are often entry-level and entail answering telephones, entering data into computer systems, filing, running errands, stocking office supplies
Administrative Support
and operating office equipment. If you become a general office clerk, you may advance to a senior-level position, where you'll be responsible for such duties as writing reports, managing financial or payroll records, addressing customer complaints or supervising junior staff members. Typically, a high school diploma, word processing and office skills are required. Some employers prefer prior work experience.
Executive Assistant
Although some clerical functions are still a part of the job description, an executive assistant performs fewer of these duties than lower-lever staff. Your priority will be supporting top-level executives by recording board meeting minutes, arranging travel, creating and proofreading letters, memos and agendas and screening incoming communication for importance. Bookkeeping and database management are other possible responsibilities. If you work in a sizable company, you may even have one or more assistants to whom you can delegate some of your work. In addition to writing and computer skills, more employers are seeking executive assistants who have degrees related to their business.
Receptionist
Whether on the telephone or in person, a receptionist serves as a company's first
impression. As such, good interpersonal skills along with a professional appearance and telephone manner are essential. Primarily, you'll greet visitors, answer telephones and control access to company premises. You might also expect to send faxes and e-mails, perform word processing duties, provide information to the public, receive and send out snail mail, resolve customer concerns and accept payment for services rendered. Many receptionists begin their careers with high school diplomas. You'll gain an advantage in the job market if you have prior knowledge of word processing and spreadsheet software.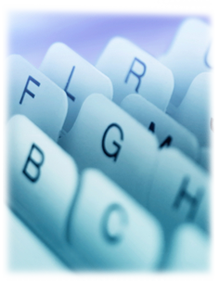 Career Paths in Administrative Support
Virtual Assistant
Using the Internet and other new technologies, a virtual assistant is able to offer many of the same administrative, accounting and legal services as secretaries. The difference is that virtual assistants are often independent contractors and they work remotely, usually from their home offices. In this position, you can eliminate the need for corporations to physically open offices in locations around the world. Instead, you can manage virtual offices by answering telephones and correspondences in a company's name, and routing calls to its headquarters whenever necessary. Virtual assistants must have computer and office skills. Certificate programs exist at some community colleges.
Legal Secretary
Administrative support professionals who specialize in law are legal secretaries. You may even specialize in a
certain branch, including tax or family law. In this high-profile career, you'll perform the usual secretarial duties, but you'll also assist attorneys by preparing legal correspondences and documentation such as subpoenas, appeals and motions, and making arrangements for delivery to the proper court house officials and clients. If your employer is a trial lawyer, you may accompany him or her to court. Along with knowledge of legal terminology and office technology, you'll need fast typing skills. Formal training, such as that offered by some community colleges, will be required.
Medical Secretary
In your role as a medical secretary, you'll manage the offices of physicians or other medical facilities so that healthcare professionals can focus on providing direct patient care. You'll be responsible for appointment scheduling and
Administrative Support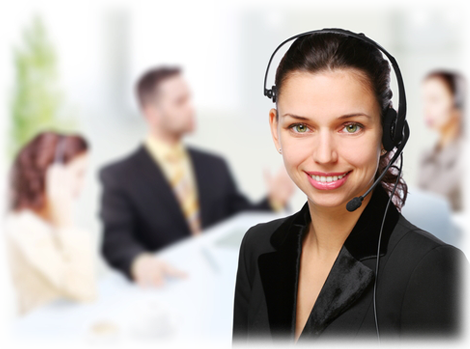 confirmation, greeting patients, billing, completing insurance forms and preparing medical reports. You may also perform transcription, order medical supplies and interview patients to obtain health histories. Medical secretaries have complex duties involving large amounts of paperwork. A specialized training program that focuses on areas such as hospital procedures, medical terminology and insurance billing regulations will usually be necessary for employment.
Word Processor
If you have an affinity for typing as well as an excellent grasp of spelling, you
might consider becoming a word processor. These workers are proficient typists who use computers to create letters and reports in specified formats while maintaining a high degree of accuracy. Specialized software programs will allow you to perform functions such as merging, changing font color and size, and inserting charts, graphs and photographs. Some word processors also do clerical work such as answering telephones and distributing mail. Word processors are frequently trained on the job, but you may receive training through formal certificate-level programs at community colleges.
Incomes for Administrative Support Workers
Average Annual Earnings in the Industry
| Job Title | Job Industry | Average Salaries as of 2010 |
| --- | --- | --- |
| General Office Clerks | Employment Services | $26,070 |
| Secretaries & Administrative Assistants | Local Government | $35,090 |
| Executive Assistants | Local Government | $47,090 |
| Medical Secretaries | Offices of Physicians | $30,850 |
| Legal Secretaries | Management of Companies & Enterprises | $54,370 |
| Receptionists | Offices of Dentists | $29,840 |
| Word Processors | Legal Services | $41,920 |
Administrative Support
Job projections
Job Statistics by Industry
| Job Industry | Job Title | Workers Employed as of 2010 |
| --- | --- | --- |
| Colleges & Universities | General Office Clerks | 160,600 |
| Local Government | General Office Clerks | 193,440 |
| Local Government | Executive Assistants | 78,880 |
| Elementary & Secondary Schools | Secretaries & Administrative Assistants | 218,600 |
| Offices of Physicians | Medical Secretaries | 183,920 |
| Legal Services | Legal Secretaries | 198,820 |
| Offices of Physicians | Receptionists | 179,330 |
| State Government | Word Processors | 18,860 |
Administrative Support Degree Options
General Clerical Diploma
A general clerical diploma program will give you the skills necessary to acquire entry-level office jobs. During the year-long program, you'll take courses in keyboarding, 10-key calculator, business mathematics, word processing, proofreading and office technology. Your program courses may be applicable towards an associate's degree in office administration or administrative support. High school diplomas are usually required to enter programs of this type.
Word Processing Certificate
You can acquire the expertise to become a word processor by enrolling in a formal program, where you'll develop skills in word processing and spreadsheet applications while learning professional office procedures. Courses may include administrative procedures, touch typing, database software management and business communications. Some programs offer training in the Microsoft Windows operating system and will focus on creating files, macros and columns and formatting text.
Administrative Support
Associate in Administrative Assisting
You'll receive a more comprehensive education through degree programs that focus on Administrative Assisting. Such programs offer coursework in business law, business mathematics, psychology, bookkeeping and public speaking. You'll also study computer fundamentals and records management, Microsoft Word, Excel and Office and business correspondence. College-readiness courses may be necessary depending on your prior education and experience.
A.A.S. in Office Technology
A 2-year Associate of Applied Science in Office Technology program provides beginner and advanced instruction in database design, desktop publishing, word processing, spreadsheet and microcomputer applications. The A.A.S. in Office Technology curriculum will include science, accounting, humanities, college writing and algebra courses. Enrolling in such an extensive program can prepare you to earn a certification as a professional secretary.
A.A.S. in Office Administration
Programs such as an Associate of Applied Science in Office Administration emphasize office management procedures and business computer applications. They provide training in subjects like organizational behavior, business administration, machine transcription and executive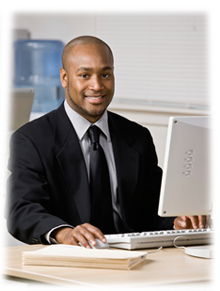 terminology. Some programs offer co-op courses, which permit you to work with employers and gain real-world experience. You may be allowed to transfer your credits to a bachelor's program.
Bachelor of Science in Office Administration
Although associate's degree programs for administrative support professionals are more prevalent, you may be able to locate a few bachelor's degree programs in office administration. With this degree, you'll be able to take on the role of administrative assistant or office manager. Your courses will include marketing management, computer laboratory, business finance and personnel management classes.
The Career Wizard
What is the job outlook for administrative support professionals?

Due to growth in industries such as legal services, healthcare and social services, administrative support workers are expected to experience job growth between 2008 and 2018. Jobs for administrative assistants will increase by 11%, general office clerks will expand by 12% and the outlook for receptionists is even more favorable at 15%. Word processors will experience a slight decline of 6%; those who perform more complex duties and who acquire technical skills will have the best job prospects.

What are some of the ways I can obtain administrative support skills informally?

Take typing classes throughout high school and, because correct grammar usage is so important, focus on excelling in all English classes. Also, sign on with temporary employment agencies. This is an excellent way to acquire training in office technology. As an employee of the agencies, you'll often have access to free computer training tutorials. On-site or online training is available in Quick Books, Peachtree Accounting, Microsoft Office, Outlook, PowerPoint and Excel, PageMaker and more.

How can workers in this field advance their careers?

Administrative support workers usually receive performance-based promotions within an organization. If you're an experienced general office clerk, you can advance to receptionist, then on to administrative assistant or secretarial positions. Administrative assistants who demonstrate knowledge of company procedures and continually learn new skills can qualify for jobs as trainers, clerical supervisors, executive secretaries or office managers.
Administrative Support
Administrative Support Certifications
Administrative support professionals who want to get ahead can do so by obtaining career-enhancing certifications through organizations such as the International Association of Administrative Professionals (IAAP), the International Virtual Assistants Association (IVAA) and Legal Secretaries International. If you have the requisite work experience and education, you can earn one or more professional designations. Below, you'll find information on becoming certified:
The IAAP offers the Certified Administrative Professional (CAP) designation. You must pass the CAP examination and thus demonstrate your expertise in office administration, technology and management. If you haven't earned a degree or undergone formal training, you must still have several years of administrative experience to take the examination.
You may earn the Certified VA designation through the IVAA. The organization requires that you pass tests involving actual skills demonstrations before being awarded the certification.
To receive the Certified Legal Secretary Specialist (CLSS) certification from Legal Secretaries International, you must have several years of law experience and you must pass their certification test.
Professional Organizations
Professional organizations are helpful to administrative support workers because they provide opportunities to make business contacts and to participate in professional development and continuing education programs. Following are some associations for administrative support professionals:
Created in 1942, the International Association of Administrative Professionals is a not-for-profit group consisting of approximately 28,000 members worldwide. The association strives to assist its members in furthering their careers through training and education.
The Internet-based International Virtual Assistants Association was founded in 1995, and now has 600 members in several countries. When you become a member of IVAA, you are able to
participate in training and mentoring programs, and you become eligible to receive discounts from participating businesses.
Legal Secretaries International was also established in 1995 as a means of allowing legal administrative support professionals to network and further their knowledge of the field. Members receive reduced rates on business services and supplies, as well as continuing education opportunities and peer support.
Administrative Support
INSIDE Track
Each year, many eager applicants enter the workforce seeking administrative support positions. As one such applicant, you will want to be as qualified as possible for your new career. Following are some tips for obtaining that great job opportunity:
Enroll in Psychology Classes
Administrative support professionals often deal with the public in some capacity, and they must also anticipate their bosses' moods and needs. By enrolling in a psychology class, you'll learn lessons about human nature and behavior that may assist you in your career. You may also study human relations and learn how to better cope with the stresses of a busy office environment.
Take Accounting or Business Courses
Secretaries who manage offices sometimes have bookkeeping duties as well as administrative support responsibilities. They must complete employee payroll, and perform accounts payable and accounts receivable functions. For those who don't receive on-the-job training, there is the option of taking accounting classes. The courses can be taken individually or as part of an overall degree program for administrative professionals.
Continually Learn New Technologies
As advancements in office technology are made, you will find it necessary to update your skill set. This will entail learning new software packages or obtaining Web design skills. Training can be found through online programs such as the one offered by the International Association of Administrative Professionals (IAAP). Through its partnership with a technical college, it offers several certificates, including advanced Microsoft Office, medical billing specialist and website development.
Scholarship Central
Offered by Middle Tennessee State University's Association of Secretarial and Clerical Employees, this scholarship is intended to offset the cost of taking the Certified Administrative Professional Examination, and the amount equals the total cost. Applicants must be members of ASCE to qualify.
Henry Ford Community College presents this $1,000 scholarship to legal secretarial students of color who are attending accredited schools in Michigan and who are current or former residents of the state. The scholarship is sponsored by Warner Norcross & Judd, LLP.
Legal Secretaries, Inc. was founded in 1934. In conjunction with the Eula Mae Jett Scholarship Plan, LSI offers $1,000 scholarships to high school and college students who reside in California. Students must be enrolled or planning to enroll in legal field studies in business school or college.
This scholarship is made available through Indiana State University. The grant is awarded to students at the sophomore level and above who have high academic standards and grade point averages of at least 2.5. Eligible students must be majoring in business education or secretarial administration.
Administrative Support