Biological Sciences - A LearningPath.org Guide
Highest-Paying
Biology Careers
Get Money
For School
Should
I Study
Biological
Sciences?
Editor's Note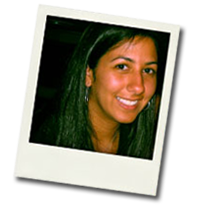 Dear Reader,
Biological scientists study the many forms of life. The field has enjoyed rapid growth for many years and is expected to continue to do so. Whether you work in the field or perform research, you can make a huge difference in a wide variety of areas such as education, business, law, healthcare and research and development.
Since biological science is a particularly expansive field of study, we at LearningPath.org have created this INSIDE guide to give you employment statistics as well as possible career options. It is our goal to highlight some important aspects of this career and hopefully make your decision-making process that much easier. We also encourage you to visit our site to review the many biological science-related articles you'll locate there.
We hope these pages help you find your path.
Happy reading,



Citlali Tolia
Lead Editor, INSIDE Guides

Quick Facts
Some biological scientists who perform applied research are involved in the development of new vaccines and medical diagnostic procedures.
Biological scientists can specialize in areas such as ecology, biochemistry, aquatic or marine biology, physiology and botany.
As of 2008, there were about 91,300 biological scientists working in the U.S.
Most marine biology programs are found at universities in coastal states.
Nearly half of all biological scientists work for government agencies, such as the U.S. Departments of Defense and Agriculture.
Cellular biologists research cell organization and oversee biological laboratory experiments.
Biological Sciences
Can I Become a Biological Scientist?
Use this checklist to decide if you have the qualities and fortitude to become a biological scientist. If you check more than 12, you're on the right path!
Job Options in Biological Science
Zoologist
Zoology encompasses the study of animals, fish, reptiles, insects and birds. While some zoologists work in zoos as directors, curators or zookeepers, others work in wildlife reserves or laboratories where they observe animal behavior patterns in natural surroundings or study and compare various animal structures. Still others teach zoology as university professors. If you choose a career path in zoology, you may classify animal species and develop programs to prevent disease outbreaks among animals, or you might examine animal genetics and evolution, and study the ways in which they are affected by their environments. Many zoologists hold master's degrees, which are required for advancement.
Botanist
A botanist is basically a plant biologist who specializes in areas such as cytology or ecology. He or she studies plant life including moss, fungi, algae and flowering plants. In this role, you'll examine plant structures and classifications, and the environments in
which they thrive. You can work in the field and study the plants and trees found in rain forests or you can study individual plant cells under microscopes in a laboratory. If you'd like to obtain a basic botanist position such as a technical assistant or laboratory technician, you should obtain a bachelor's degree in botany. Positions involving more complex duties, teaching or research will require an advanced degree.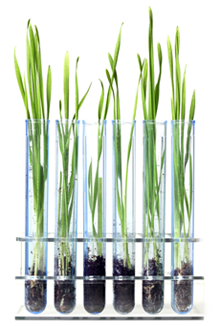 Biological Sciences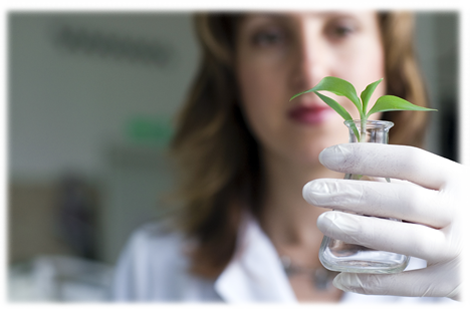 Microbiologist
A microbiologist studies the smallest of organisms using microscopes. The otherwise invisible living and non-living microbes include fungi, yeast, bacteria and algae. Through medical research in this field, you can analyze the microorganisms that cause human diseases and how antibiotics affect them or seek a cure for the common cold. Or, you could specialize in food, veterinary or environmental microbiology and research some of the ways in which animals are affected by microscopic organisms. Microbiologists also work in universities and hospitals. Bachelor's degrees are often the minimum educational requirement for microbiologists, but many seek advanced degrees.
Biochemist
Biochemistry combines biology and chemistry. As a biochemist, you'll study the chemical make-up of all living things, including the cells of plants, animals and humans. You'll use technologically-advanced laboratory equipment to closely examine biological processes such as reproduction, heredity and metabolism, and to further understand the functions of DNA, hormones and genes. A biochemist's job consists mostly of basic or applied research in areas such as environmental science, government, medicine, agriculture or veterinary medicine. To become a biochemist, you'll need not only a bachelor's degree, but also an advanced degree such as an M.D., or a Ph.D. in molecular biology or chemistry.
Employment Information by Occupation
Job Industry
Job Title
2010 Number of Professionals
Scientific Research & Development
Biochemists & Biophysicists
11,260
Federal Executive Branch (Government)
Biological Scientists
17,610
Pharmaceutical &
Medicine Manufacturing
Microbiologists
4,710
Management, Scientific
& Technical Consulting
Zoologists &
Wildlife Biologists
1,480
Colleges & Universities
Biological Scientists
3,420
State Government
Microbiologists
1,390
Average Salaries of Biological Scientists
Biological Science Industry
Job Title
2010 Median Salaries
Management of Companies
& Enterprises
Biochemists & Biophysicists
$111,130
Federal Executive Branch
Biological Scientists
$73,530
Colleges & Universities
Microbiologists
$54,020
Federal Executive Branch
Microbiologists
$99,650
Scientific Research
& Development
Zoologists &
Wildlife Biologists
$72,410
Scientific Research
& Development
Biochemists & Biophysicists
$90,810
Biological Sciences
Job Predictions for Biological Scientists
Biological Science Specializations
Ecology
Ecologists study the organisms found in nature as well as the connection between organisms and the environment. Using mathematical and scientific models, you will look at how conditions such as rainfall, pollution and temperature variations can affect the environment. As an ecologist, you'll seek ways of preserving the environment through research, laboratory studies of plants and animals and field work. You may specialize in ecological disciplines such as tropics or wetlands. Although bachelor's degrees allow biological scientists to obtain teaching jobs at the high school level, it's becoming increasingly important for ecologists to obtain master's degrees in ecology or a related field.
Cellular Biology
If you decide to work in cellular biology, you'll study the structure and physical properties of cells, of which every living thing is composed. You will conduct experiments to determine the correlation between cell structures and functions,
the genetic composition of cells and the purposes of the proteins found within each cell. With a focus in cellular biology, you can forge a career in a number of areas, including clinical research, recombinant DNA research, bioinformatics and genetic testing. Many entry-level positions in cellular biology require bachelor's and master's degrees. In order to obtain an independent research position, however, you will also need to complete a Ph.D. program.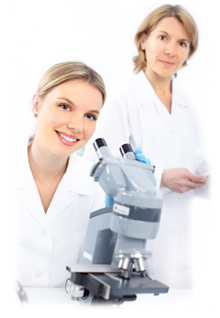 Biological Sciences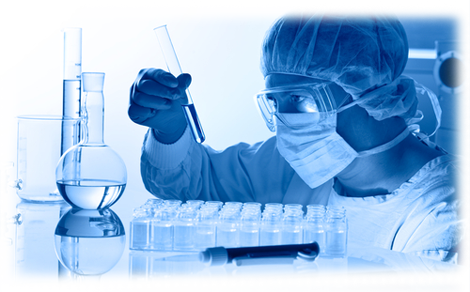 Marine Biology
Marine biologists examine saltwater organisms that live in the oceans of our planet. Primarily, you'll study the biochemical processes of such microbes, and you may also examine various fish populations, oversee marine wildlife reserves or analyze microscopic marine life. You may study a single species or ecosystem or, as a researcher, you can search for ways to medicate farm-raised fish populations that have become diseased. Be advised that marine biology attracts a larger number of hopeful applicants than there are jobs available and government positions have begun to dwindle. You may heighten your prospects by obtaining a Ph.D., especially if you'd like to conduct field research.
Anatomy
Anatomy is a branch of biological science that focuses on the structure and function of living things and on how various bodily systems operate. Scientists who specialize in anatomy often work in the field of medicine and are called anatomists or human physiologists. However, anatomists may study animal, plant or human anatomy. Your work might involve gross anatomy, which refers to body parts that can be seen easily, or microscopic anatomy, which requires the use of microscopes. You can also become a medical school instructor or scientific researcher. A minimum of a bachelor's degree will be needed, but teaching and research positions will also require a doctorate degree.
Biological Science Degree Options
Associate of Applied Science in Microbiology
If you aspire to become a microbiologist, you can begin your career by obtaining a 2-year Associate of Applied Science degree in microbiology, biology or chemistry. You can get such a degree from a community or technical college, where you'll study mathematics, biology, life sciences and computer science courses. You will then be qualified for positions such as laboratory assistant or microbiology technician. After gaining some experience, you might eventually continue your education and acquire the necessary credentials to become a full-fledged microbiologist. Depending on the community college you attend, your credits may be transferable to a 4-year university microbiology program.
Bachelor of Science (B.S.) in Biological Science
When you enroll in a 4-year biological science undergraduate program, you'll have the option of choosing an area of interest such as marine biology, microbiology, cellular and genetic biology or anatomy and physiology. Your program will include classroom, research and laboratory work in biotechnology, immunobiology, biochemistry, engineering, cell biology, bioinformatics and neurobiology. You'll also receive technical training in computer applications, electron microscopy and recombinant DNA technology. The B.S. in Biological Science degree may help you obtain some clinical, technical, inspection or applied research positions following graduation.
Master of Science (M.S.) in Biology
By also pursuing a 2-year master's degree, you can advance professionally, declare a specialty and become qualified
Biological Sciences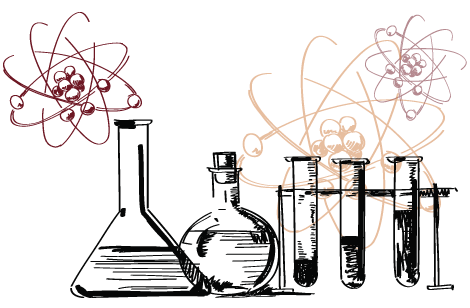 for positions such as supervisor, community college instructor or research associate. A research-based M.S. in Biology program will offer opportunities for extensive study in a number of areas including aquatic ecology, stress and hypertension research, comparative biochemistry and life history evolution. Specific courses may include plant physiology, stem cell biology, molecular pharmacology and biomedical engineering. As a condition of admission, some master's programs may require a passing score on the Graduate Record Examination (GRE) or the Medical College Admission Test (MCAT).
Ph.D. in Biology
Administrative and executive-level jobs, university professorships and
independent research positions in biological science all require doctorate degrees. If obtaining a job such as a research director, scientist or science advisor is your goal, you must undergo an additional five or six years of education to earn a Ph.D. degree. You may specialize in tracks such as genetics or developmental biology. A Ph.D. in Biology program requires core coursework in subjects such as environmental and applied microbiology or biochemistry and molecular genetics. You must also complete a dissertation, which involves performing laboratory research on a biological science topic and defending your findings.
The Career Wizard
What is the projected employment outlook for biological science careers?

Employment is expected to increase at a rate of 21% between 2008 and 2018. This is largely because the expansion of the biotechnology industry has resulted in the opening of more pharmaceutical companies. Also, biological research has given way to increased knowledge and more scientists are needed to further understanding by performing yet more research. A number of non-scientist jobs will be open to those with bachelor's and master's degrees. Research positions in universities will be scarce.

What can I do to prepare for this career while still in high school?

Biological science careers involve considerable research, and you'll be required to write many laboratory reports and research papers. For this reason, you should concentrate on English courses and build your writing and communication skills. You should also take as many science and mathematics classes as possible, particularly Advanced Placement Physics, Chemistry and Biology. By excelling in these classes, you'll pave the way to a good college education and also learn how scientists work.

How can I advance in the field of biological science?

As you progress through the educational ranks and acquire more degrees, you'll qualify for advanced jobs with greater responsibilities and higher salaries, including the highly-coveted faculty positions in academia. With experience, many biological scientists are able to eventually build careers as consultants or lead researchers in government or private industry. It may also be possible for you to become a natural science manager or program administrator.
Biological Sciences
Professional Development
If you're planning a career as a research scientist, you might participate in professional development programs which can sharpen your oral and written communication skills and provide networking opportunities. Also, if you'd like to become a teacher of one of the biological sciences or pursue a healthcare career, it will be important to continue the learning process in order to stay informed of continual advances in the field. Following are some professional development and continuing education tips:
Attend professional development seminars and learn about topics such as ethics in research, writing grant proposals for research-funding or selecting a research project. You might also attend symposiums where you can meet with world-renowned biological scientists.
Even after becoming a professional, you can expand your knowledge by taking continuing education courses which combine lectures with practical, hands-on experience in medical laboratories. You can study a variety of biological science subjects, including human biology, gross anatomy or neuroanatomy.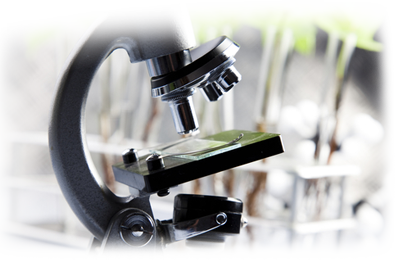 INSIDE Track
After graduating, you must ensure that you are a candidate employers will want to hire. There are a variety of methods by which you can improve your employment prospects. Being a well-prepared applicant means that you have gained not only the education you'll need, but also the practical, technical and research skills to back it up. Here are some ways you can ensure that you're a highly-qualified job candidate:
Participate in a Co-Op Program
Biological science employers sometimes participate in co-op programs which permit students to gain professional experience prior to graduation. Programs may or may not offer compensation, but they'll allow you to combine work and study, and graduate with the equivalent of one year of experience.
Complete an Internship
You might also obtain experience by completing a summer research internship at locations such as pharmaceutical firms or university laboratories where you can conduct DNA experiments or research molecular genetics. To qualify, you may be required to have completed chemistry and biology coursework.
Pursue a Double Major
Declaring a double major can be beneficial to your career, especially if you can do so within two years of completing your first undergraduate major. For instance, you could double-major in molecular biology and biochemistry, and thus acquire additional knowledge and research opportunities.
Study Business Management Courses
In addition to your biological science studies, consider enrolling in business management courses or even obtaining a Master of Business Administration (M.B.A.) degree if you'd like to pursue a career in consulting, marketing or advanced management. Minoring in business is another credible option.
Biological Sciences
Professional Organizations
The biological sciences industry boasts a vast array of professional organizations. Your membership in such groups can provide you with several benefits, including the support of a network of other scientists and researchers and opportunities to share new discoveries. Here are some professional organizations you might consider joining:
Established in 1947, the American Institute of Biological Sciences is a non-profit organization which is committed to promoting biological education and research. Some of the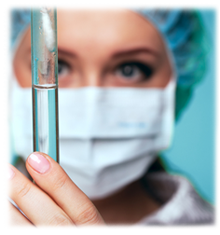 benefits of membership include access to biological education programs, evolution workshops and a media library.
The Federation of American Societies for Experimental Biology was formed in 1912 and now has more than 100,000 members around the world. It offers opportunities to network with other professionals and attend conferences and seminars, as well as access to job postings.
The Ecological Society of America was founded in 1915. As a member, you'll be allowed to participate in a professional ecological certification program, subscribe to scientific journals and attend annual meetings with other ecological scientists from the U.S. and other nations.
Scholarship Central
Students who are pursuing a career in biology with a concentration in microbiology can qualify for this $1,000 scholarship. This grant is also presented by Minnesota State University's Department of Biological Sciences.

Minnesota State University's College of Science, Engineering and Technology (CSET) Department offers scholarships that range from $500 to $1,000. To be eligible, students must be majoring at the CSET and maintain a grade point average of at least 3.5.
The amount of this scholarship varies. It is intended for those who are pursuing master's degrees in biology or microbiology at California State University-Long Beach's College of Natural Sciences and Mathematics. Students must be considered viable candidates for the degree to qualify for the award.
Offered by the Biological Sciences Department at Florida State University, this $1,000 scholarship is awarded to undergraduate students who have maintained good grades and are pursuing careers in biological science. Eligibility is also based on research potential and demonstration of financial need.
Biological Sciences