Cosmetology and Beauty - A LearningPath.org Guide
Cosmetology
Degree Options
Average
annual
salaries
Editor's Note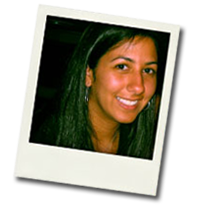 Dear Reader,
There's never been a better time than now to become a cosmetologist. Statistics tell us that the field is growing at a much more rapid pace than other occupations. As you consider becoming a part of the world of cosmetology and beauty, you probably have a lot of questions. Understandably, you'll want to know about all of the fundamentals of the profession such as required education, salaries and job prospects.
We at LearningPath.org have included that information in this Cosmetology and Beauty guide, along with the possible career paths you might expect to take. It is our mission to make the process of choosing a career less taxing and more enjoyable. We invite you to take some time to explore our site's extensive collection of cosmetology-related articles.
We hope these pages help you find your path.
Happy reading,



Citlali Tolia
Lead Editor, INSIDE Guides

Quick Facts?
Nearly half of all cosmetologists and beauty workers are self-employed.
Hiring of personal appearance workers, including cosmetologists and hair stylists, is expected to increase by 20% between 2008 and 2018.
Some high schools offer hair styling and cosmetology training programs.
Self-employed stylists and cosmetologists supply their own beauty care products and pay their own taxes.
Salon clientele tend to book more appointments during evenings and on weekends. Consequently, cosmetologists are often required to work these hours.
Cosmetology and Beauty
Cosmetology & Beauty: The Field For You?
Are you well-suited to a career in cosmetology? Find out by studying the checklist below. If you check more than 12, cosmetology may be an appropriate choice!
Cosmetology & Beauty Job Options
Hair Stylist or Barber
Hair stylists shampoo, cut, color and style hair and wigs. They apply permanents and relaxers, and they also supply skin care and body waxing services. In many areas, state law requires that hair stylists attend state-approved cosmetology schools and obtain a license. Admission to such schools usually requires a high school diploma.
Barbers cater primarily to male clients. In this role, you'll be responsible for shampooing, cutting and styling hair for men, and for grooming their beards and mustaches. You might also give facials and provide shaving services. To prepare yourself for this career, you should enroll in a state-licensed school of barbering, which is required in most states.
Make-Up Artist
If you become a make-up artist, you'll offer make-up analysis services and recommend color combinations to complement your customers' skin tones. You'll teach them to use make-up to enhance their features as well as cover
skin imperfections. Some of the tools of your trade will include concealers, foundations, lipsticks and lip pencils, color palettes, brushes and eyelash curlers. As an aspiring make-up artist, you should obtain formal training by attending a program such as that offered by some community colleges and vocational schools. Make-up artistry training is often provided as part of some cosmetology programs.
Nail Technician
Nail technicians specialize in hand and foot care. You'll beautify the appearance of these areas by providing manicures and pedicures. Specifically, you'll file, shape, buff and polish both the fingernails and toenails of your clients. You'll also lengthen and stylize the fingernails by applying acrylic nails, jewels, painted designs, wraps and overlays of various colors. As a hand and foot specialist, you'll apply softening lotions and massage the hands and feet to promote relaxation and circulation.
Cosmetology and Beauty
Sometimes soaking and trimming of skin may be necessary. Cosmetology programs offer training in nail care, but you'll also find stand-alone nail technology programs at many community colleges.
Aesthetician
Aestheticians provide cosmetic treatments for the skin of the face and body. Some of your duties will include giving facials, performing waxing services and massaging the head and neck areas of your clients.
In addition, you'll apply masks and electrical facial stimulation to help your clients achieve a revitalized appearance. Aestheticians may also give customers pointers on how to correctly use cosmetics and make-up. Should you choose to specialize in this area of cosmetology and beauty, you can attend a formal training program offered by cosmetology schools and community colleges around the country.

2008-2018 Job Expansion in the Cosmetology Field
| Job Title | Number of Jobs in 2008 | Estimated Job Openings by 2018 |
| --- | --- | --- |
| Hair Dressers & Cosmetologists | 630,700 | 757,700 |
| Barbers | 53,500 | 59,700 |
| Make-Up Artists | 2,800 | 3,300 |
| Skin Care Specialists | 38,800 | 53,500 |
| Manicurists & Pedicurists | 76,000 | 90,200 |
Cosmetology & Beauty Career Paths
Special Effects Make-Up Artist
An advanced cosmetology program can give you initial training to begin a career as a special effects make-up artist. You'll also find theatrical stage make-up courses in some Bachelor of Arts in Theater programs. With such preparation, you can work with film studios, theatrical companies, special effects laboratories or entertainment design companies. Your work will involve preparing cake or dry make-up or greasepaint, and applying it to clients' faces in order to achieve the desired effect, such as that called for by a movie script. Special cosmetics, wigs and make-up can also be utilized to dramatically enhance the features of actors performing live on stage.
Beauty Salon Owner
A beauty salon owner is responsible for managing his or her own business. This means that you'll be in charge of all
facets of beauty salon management, including advertising for new business and, if you hire employees, handling payroll duties. If you have entrepreneurial aspirations, you can achieve your goal in several ways. After checking with local authorities as to the necessity of business permits or licenses, you can purchase an existing salon, begin a mobile salon and visit customers at their locations, or you may provide salon services from a dedicated area of your home. Subsequent to earning a cosmetology certificate, you can earn an associate's degree in hair salon management.
Cosmetology Instructor
If you'd like to teach the art of cosmetology to others, it is advisable that you enroll in a 500-hour licensed cosmetology instructor program and receive a certificate of completion.
Cosmetology and Beauty
Depending on the state you live in, you may also need some years of cosmetology work experience to become an instructor. Your educational program should include courses such as teaching theory, lesson plan development and practice teaching. Upon becoming a licensed instructor, you'll be qualified to teach cosmetology at private schools, in community college programs and in the business arena. In addition to nail, skin and hair care, you'll educate students as to cosmetology business practices.
Wig Technician
Cosmetology schools are also good training grounds for wig technicians or stylists. A wig technician cares for wigs and hair pieces by trimming and shaping them according to the contours of their clients' faces.
To achieve a natural appearance, you'll use thinning shears to reduce the bulkiness of the human or synthetic hair fibers. In this line of work, you'll wash, color, blow-dry and curl human hair wigs just as you would genuine hair. However, when working with wigs made from synthetic hair, you'll have to refrain from using hot appliances. Aside from salons, wig professionals can work in film, theater and television. Additional training leading to a bachelor's degree may be helpful.

Certificate of Completion in Cosmetology
A basic cosmetology certificate program will offer training in all aspects of the field. You'll be instructed in hair coloring and tinting practices, hair cutting techniques, wig styling, eyebrow shaping, manicuring and make-up analysis. Certificate-level barbering programs will teach you the art of straight-razor shaving, and how to use clippers and shears to groom hair. Cosmetology and barbering certificate programs also stress the importance of safety, hygiene and equipment sterilization. Other classes may include esthetics, color laboratory and chemical methodology. Such programs may last from nine months to one year, and should prepare you to take a state licensing examination.
Associate of Arts in Cosmetology
Cosmetology programs at the associate's degree level not only offer lessons in hair, skin and nail care, but also provide academic courses such as small business management, communications, English composition, business mathematics, social science and computer literacy.
Specific cosmetology courses may include salon operations, advanced hair cutting, bleaching, body hair removal and artificial hair services. You may have the opportunity to learn more advanced skills such as hair re-texturizing, braiding and color removal. It usually takes two years to earn an Associate of Arts in Cosmetology degree.
Associate of Arts in Stage Makeup
Perhaps you feel that your future lies in make-up artistry, and you'd like to work in the theatrical performance arena as part of a make-up crew. In that case, some community colleges offer the Associate of Arts in Stage Makeup degree. The programs provide training in areas such as make-up planning, corrective make-up, mustaches and beards, facial anatomy, make-up design and light and shading techniques. As you advance through the curriculum, you'll learn the importance of highlighting, contrasting and stippling in make-up application, and how to help create a character through the use of make-up.
Bachelor of Fine Arts in Theater Design
If you'd like to perfect your skills in make-up artistry, you might consider enrolling in a 4-year Bachelor of Fine Arts (B.F.A.) in Theater Design program at a university. Along with stage make-up, theater design programs also focus on
costuming, lighting, directing and stage management. As such, they can give you a well-balanced education and effectively prepare you to work as a make-up artist in professional theater or film production. You must complete 128 credit hours to receive the B.F.A. in Theater Design degree.

Popular Industries for Cosmetologists
| Job Industry | Type of Personal Care Workers | Employment Numbers as of 2010 |
| --- | --- | --- |
| Personal Care Services | Barbers | 9,020 |
| Personal Care Services | Hair Stylists & Cosmetologists | 315,540 |
| Department Stores | Hair Stylists & Cosmetologists | 17,410 |
| Amusement & Recreation | Manicurists & Pedicurists | 920 |
| Offices of Physicians | Skin Care Specialists | 3,250 |
| Motion Picture & Video | Make-Up Artists | 780 |

How can I advance in the cosmetology field?
In the beginning, you may perform tasks such as shampooing and blow-drying salon patrons' hair. As your cosmetology career progresses and you gain experience, you can rent a booth at a salon. With job knowledge and a loyal clientele, you may have opportunities to branch out into salon management, salon ownership or to take on related careers. For example, many cosmetologists become image consultants, sales representatives for cosmetics manufacturers, state board examiners or platform artists.
What is the job outlook for cosmetologists and beauty workers?
Cosmetology jobs are expected to grow at a rate of 20% between 2008 and 2018. The reasons for the positive job outlook include technological advancements in hair treatments, and the growing demand for such services among the public. You'll have greater opportunities if you acquire experience and the ability to provide a number of cosmetology services to your clients. Although entry-level opportunities may abound, there may be competition for jobs in upscale salons where the pay is higher.
What working conditions might I face?
Being a hair stylist will require the fortitude to remain on your feet and perform repetitive motions for the better part of your day. While beauty salons are generally cheerful and well-ventilated places, it would be prudent to take extra precautions to prevent breathing the fumes emitted by some chemical straighteners and other hair and nail products, and to avoid direct skin contact with such chemicals. Some cosmetologists wear masks or gloves when applying certain hair and nail products.
Cosmetology and Beauty
INSIDE Track
Cosmetology can be quite a competitive field. As an entry-level cosmetologist, you'll want to put your best foot forward and make yourself the best possible candidate for employment and advancement opportunities. Below are some suggestions for developing a strong set of skills:
Enroll in Business Courses
Many cosmetologists become entrepreneurs at some point in their careers. By studying business courses, you'll learn the various competencies you'll need to manage a salon, or to run your own shop. Some associate's degree-level cosmetology programs offer business classes. If your curriculum doesn't, you can always supplement your training by enrolling in separate classes such as sales, accounting and finance.
Enter a Cosmetology Apprenticeship Program
Apprenticeships can alleviate the cost of formal education while giving more intensive training. You'll earn an hourly wage as you spend one to two years receiving classroom and on-the-job training in a beauty salon, performing services under supervision.
Among other topics, you'll study customer relations and the business of cosmetology. Afterward, you'll be prepared to take and pass your state's licensing examination.
Participate in Continuing Education Programs
You must take continuing education courses in order to renew your cosmetology license. Depending on the state you live in, you'll be required to take a specified number of continuing education classes each year. This practice gives you the opportunity to learn new skills and to keep informed of industry changes. Areas of study may include facials, wig care, weaving, manicuring, state laws and sanitation practices.

Cosmetologists and personal appearance workers in every state must acquire licenses through their state boards of cosmetology. Licensing is necessary, but also a privilege, because earning as many licenses as possible gives you a far greater chance of succeeding in the cosmetology field. In addition to a cosmetology license, you might also obtain licenses in skin care, make-up artistry, pedicures and manicures. Licensing qualifications vary by state, but below are some general guidelines to observe:
You must be at least 16 years of age with a high school diploma or the equivalent to be eligible for a cosmetology license.
You will find it necessary to first attend a recognized, state-approved cosmetology training program or apprenticeship.
Upon graduating from a training program, you must successfully pass a state-administered licensing examination. Tests may consist of written and oral portions, as well as a practical demonstration of your styling or specialty skills.
Keep in mind that each cosmetology specialty requires taking a separate licensing examination.
Average Annual Salaries
How Much Do Cosmetologists Earn?
| Job Industry | Job Title | 2010 Salaries |
| --- | --- | --- |
| Motion Picture & Video | Make-Up Artists | $80,250 |
| Personal Care Services | Barbers | $27,740 |
| Personal Care Services | Hair Stylists & Cosmetologists | $26,760 |
| Amusement & Recreation | Manicurists & Pedicurists | $28,320 |
| Offices of Physicians | Skin Care Specialists | $39,540 |
Cosmetology and Beauty
Professional Cosmetology Organizations
The benefits of belonging to a professional industry organization are many. In addition to networking and advanced educational opportunities, you'll enjoy access to distributorships and service discounts. Listed below are a few professional cosmetology organizations:
The Professional Beauty Association (PBA) has 12,000 members who work in the cosmetology industry as salon owners, product manufacturers and beauty professionals. Through your membership, you'll be able to attend salon expos and PBA's Beauty Week.
Consisting of 110 members, the National Association of Barber Boards of America was established in 1926. This organization strives to educate barbers, protect consumers, develop criteria for barber examining and offer continuing education opportunities.
Members of the American Association of Cosmetology Schools and their families receive life, medical, pet and dental insurance benefits. You'll have access to free online lessons and skills tutorials as well. Founded in 1924, the association gives its members opportunities to travel to events such as annual conventions and legal information workshops.

Each quarter, this group grants $2,500 scholarships to beauty school students at previously unattended schools of cosmetology. The winning recipient must have submitted an application wherein he or she answered questions related to their achievements and relevant beauty indusry concerns.
The Alice Madden Barton Scholarship Program is designed for students interested in a career in cosmetology or barbering. Scholarships are granted in January and July, yearly, and students must demonstrate a commitment to developing their skills in the craft.
In 2012, the Joe Francis Haircare Scholarship Foundation granted 26 scholarships of $1,000 for tuition costs to students hoping to start a career in the cosmetology industry. Applications are collected from January 1st to June 1st each year. Student need is considered.
The Professional Beauty Association and the National Cosmetology Association join Sally Beauty Supply to grant $1,000 scholarships to seven high school graduates who are attending (or enrolled to attend) cosmetology school.
Cosmetology and Beauty