Fitness and Kinesiology - A LearningPath.org Guide
What Degree
Do I Need?
Scholarship
Central
Editor's Note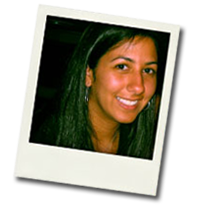 Dear Reader,
Whether your interest in fitness comes from playing sports as a child or having a sports-related injury rehabilitated by a sports medicine physician, now might be the time to pursue a career in fitness and kinesiology. Employment is expected to significantly grow for fitness trainers and other sports-related occupations because health-conscious people continually seek professionals to help them get in shape.
At LearningPath.org we know it can be hard to make educational decisions. That's why in this guide you'll find well-researched and unbiased information that can help you decide if an exercise/fitness career is right for you. For additional information, please explore our site's extensive collection of health/fitness articles..
We hope these pages help you find your path.
Happy reading,



Citlali Tolia
Lead Editor, INSIDE Guides

Quick Facts
Certification is typically needed to become a successful personal or athletic trainer.
Sports, fitness and exercise professions exist in industries such as allied health, clinical medicine, health clubs and professional sports organizations.
Fitness workers can expect good job prospects and faster-than-average employment growth.
Educational requirements for exercise and fitness professionals range from associate's to doctoral degrees.
Fitness workers must be physically in-shape and able to motivate and encourage clients.
Fitness and Kinesiology
Is a Career in Fitness for You?
Exercise and fitness professionals have certain qualities that help them promote fitness. If you check 12+, a career in this field may be for you!
Sports and Fitness Job Options
Sports, fitness and exercise-related professions are broad in scope and many specializations exist. Careers that focus on human movement, sports and exercise are possible in rehabilitation, exercise training, medicine, science and management. The following career areas include some of the many possible occupations in fitness and kinesiology.
Kinesiology Careers
Kinesiology, the study of the mechanics and motions of the human body, can be applied to occupations in sports management, fitness and sports medicine. Kinesiotherapy involves many (and sometimes overlapping) subdisciplines as well; you could become a kinesiotherapist who develops rehabilitative programs, or an exercise physiologist who studies a patient's physical signs to implement exercise plans. Careers in physical therapy and health education are also possible.
Sports Management Careers
Sports management careers involve the management of sporting organizations and teams. Occupations include sports marking, sports promotion, athletic administration, sports officiating and coaching. For example, you could become an athletic director of a school's athletic department, a sports manager or a coach for a community's youth football team.
Fitness and Kinesiology
Sports Medicine Careers
As a sports medicine professional, you are concerned with diagnosing, treating and maintaining sports-related injuries for athletes, adults and children. Studying sports medicine can prepare you for a career in clinical medical settings, such as a physician with a sports medicine specialization. You can also become an athletic trainer, sport psychologist or physical therapist.
Exercise Science Careers
The field of exercise science involves the scientific study of physical movement mechanics. Similar to the sports medicine discipline, exercise science professionals work to improve the physical health of their clients through exercise. Personal trainers, exercise rehabilitation specialists, conditioning coaches, fitness managers, geriatric exercise specialists and physical education teachers are all possible career avenues for those who study exercise science.

2010 Average Salaries for Fitness Professionals
| Type of Professional | 2010 Mean Annual Wage |
| --- | --- |
| Fitness Trainers and Aerobic Instructors | $35,920 |
| Coaches and Scouts | $35,950 |
| Dietitians and Nutritionists | $54,340 |
| Athletic Trainers | $44,030 |
| Physical Therapists | $77,990 |

Kinesiotherapist
Kinesiotherapists are allied health professionals who develop and administer rehabilitative treatment programs for patients with limited mobility. As a kinesiotherapist, you may assist athletes or patients in clinical and non-clinical settings, helping them improve their physical mobility in areas like sports performance, flexibility and muscular endurance.
Exercise Physiologist
Exercise physiologists utilize exercise as a means to treat patient illnesses, such as heart disease, lung disease and cancer. Depending on the patient's medical problem, exercise physiologists must be able to prescribe appropriate exercise programs and chart the patient's progress as they rehabilitate. While a bachelor's degree is typically needed for entry-level jobs, a master's degree may be needed for hospital jobs. Doctoral degrees are typically required for college-level teaching positions.
Sports Medicine Physician
Although sports medicine isn't currently a clinical specialty that requires residency training, if you're interested in becoming a sports medicine physician, you can choose between two main sports medicine specializations after you complete a physician residency. Primary care sports medicine doctors (non-surgical) can practice family medicine and specialize in sports medicine, while orthopedic surgeons with a sports medicine specialty operate on sports-related injuries. Sports medicine fellowships, which can last 1-2 years, are available after you complete a residency program.
Personal Trainer
Personal trainers plan fitness and nutritional programs for groups or individual clients, instructing and motivating them throughout their programs. As a personal trainer, you can work in corporate fitness settings, local
Fitness and Kinesiology
gyms or your clients' homes. Although a degree isn't necessarily required for these occupations, certification is important for career advancement.
Group Exercise Instructor
If you have solid motivational skills, you may want to help groups of people exercise as an aerobics/group exercise instructor. Through working in various corporate or community fitness settings, you can instruct groups in exercises, such as cycling, aerobic dancing and water-based fitness. An associate's or
bachelor's degree, plus certification, is typically required for this profession.
Athletic Trainer
By working with sports physicians and other sports medicine professionals, athletic trainers care for sports-related illnesses and injuries for athletes and students, According to the U.S. Bureau of Labor Statistics, a bachelor's degree is required for the occupation, although most athletic trainers have a master's degree. Certification is also required.

Highest Employment Levels by Industry
| Industry | Jobs |
| --- | --- |
| Amusement and Recreation | 153,560 |
| Civic and Social Organizations | 32,920 |
| Other Schools and Instruction | 9,770 |
| Local Government | 7,740 |
| General Medical and Surgical Hospitals | 3,610 |

Associate's Degree in Sports and Fitness Management
Associate's degree programs in sports and fitness management last two years and consist of foundational courses in physiology, anatomy, exercise physiology, nutrition, business and marketing. These programs can prepare you for a variety of career paths in the fitness industry, including corporate fitness management and group exercise training. After earning an associate's degree in sports and fitness management you may transfer to a 4-year bachelor's degree program or seek employment and/or certification as a fitness trainer.
Bachelor's Degree in Kinesiology
Bachelor's degree programs in kinesiology study the mechanics and movement of the body through courses in anatomy, physiology, physical education and biomechanics. Possible areas of concentration in these kinesiology programs include exercise science and fitness. You can expect to complete
coursework in four years and may be prepared for careers in clinical, fitness and sports management settings as well as other professional areas, such as a kinesiotherapy and exercise physiology.
Bachelor's Degree in Sports Medicine
Through the study of kinesiology and athletic conditioning, a 4-year bachelor's degree program in sports medicine can teach you about the prevention and results of sports-related injuries.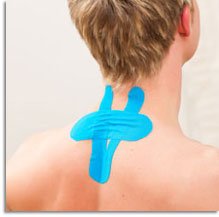 Fitness and Kinesiology
After completing coursework in physiology, biostatistics and strength and conditioning theory, you may seek a graduate program in sports medicine or pursue other careers in the sports and fitness industries.
Bachelor's Degree in Sports Management
If you're interested in management and administration occupations in the sports industry, you may want to seek a bachelor's degree program in sports management. You learn business and financial principles beneficial to operating sporting and fitness organizations. Coursework may include sports and exercise science, physiology, recreational management, sports marketing and accounting. You can expect to complete program coursework in four years.
Master's Degree in Kinesiology
Research-focused master's degree programs in kinesiology study human movement through physiological, behavioral and mechanical perspectives. A bachelor's degree in kinesiology or a related field is required as a prerequisite. After completing a master's program, you can work in the clinical exercise science field or other professional subdisciplines of kinesiology, or pursue doctoral study in areas like sports psychology and biomechanics.
Master's Degree in Sports Medicine
After earning a bachelor's degree, you can seek a master's degree program in sports medicine for advanced study in biomechanics, biostatistics, athletic training, exercise training and injury prevention. In most cases, you may choose an area of concentration depending on your career goals and if you're planning to pursue a clinical medicine route.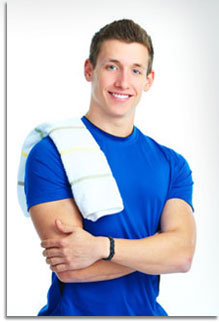 What's the job outlook like for careers in fitness and kinesiology?
The U.S. Bureau of Labor Statistics (BLS) expects employment growth to be much faster than average for fitness workers, athletic trainers, physical therapists and sports coaches in the 2008-2018 decade. Although job opportunities are favorable, those seeking careers in fitness, exercise and sports-related industries often face keen competition because these professions are attractive to many people.
Where will I work if I pursue a career in fitness and exercise science?
Depending on your specialization, you may work in a variety of professional settings, such as health clubs, community and corporate fitness centers, high schools, colleges and universities, hospitals, sports medicine facilities and local governments. Fitness workers may also be self-employed and work in settings ranging from health clubs to their clients' homes.
How can I decide what degree/career specialization to pursue?
By studying a broad area of health and wellness, degree programs in exercise science and kinesiology can expose you to the many subdisciplines and career paths available. Concepts such as anatomy, physiology, nutrition and biomechanics are applicable to multiple professions; therefore, pursuing undergraduate study in a broader discipline can lead you to seek graduate study in the career area that best suits your interests.
Fitness and Kinesiology

A Look at Employment Growth for 2008-2018
| Type of Professional | 2008 Employment | Projected 2018 Employment | Percent Change |
| --- | --- | --- | --- |
| Coaches and Scouts | 225,700 | 281,700 | 25% |
| Fitness Trainers and Aerobics Instructors | 261,100 | 337,900 | 29% |
| Physical Therapists | 185,500 | 241,700 | 30% |
| Athletic Trainers | 16,300 | 22,400 | 37% |

Because there are many job options and career avenues possible in fitness, exercise science and kinesiology fields, it can be difficult knowing where you want to focus your education and/or professional development. Here are some tips that may be beneficial for finding your professional area of interest and help you stand out over the competition.
Get Certified
For some professions, certification can enhance your professional resume and make you more attractive to employers and clients. After completing your education, you may seek certification through professional athletic associations or certification organizations. Athletic associations, such as the National Athletic Trainers Association, may also offer continuing education courses for specialized career development.
Seek Internships and Volunteer
Internships can play an important role in discovering your career path. For example, if you're a sports management major, seeking an internship with a professional sports organization can expose you to the various occupations in
the industry. Also, volunteering for community recreational sports leagues can help you make valuable business contacts.
Join a Professional Organization
Professional organizations, such as the North American Society for Sport Management, have student chapters that offer networking benefits, industry publications and educational resources. By joining an organization, you can make valuable contacts in the industry. Additionally, talking with industry professionals as a student can help you gain a thorough insight into your profession of interest.
Fitness and Kinesiology

Obtaining licensing or certification is generally required for athletic trainers, personal trainers and group fitness instructors. In most states, some form of certification or licensure is required and employers may prefer to hire candidates holding a certification.
For personal trainers and group fitness instructors, a formal degree isn't necessarily required to earn certification. If you're interested in pursuing a personal trainer certification, for instance, you may seek a certification organization that is accredited by the National Commission .
for Certifying Agencies, such as the American College of Sports Medicine After studying for a detailed examination, which measures knowledge in physiology and exercise science, your certification must be renewed every few years.
Athletic trainers must pass a certification exam from the Board of Certification (BOC) after earning a bachelor's or master's degree in an athletic-related discipline. According to the National Athletic Trainers' Association, certification can be maintained by taking 75 hours of continuing education courses every three years.

National fitness, kinesiology and exercise science organizations work to advance their professional fields and offer educational/career development resources and professional networking opportunities. Among these associations are:
National Athletic Trainers Association
North American Society for Sport Management
American Society of Exercise Physiologists
American Kinesiology Association
Get Money for School
The National Athletic Trainers Association Foundation offers annual scholarships of $2,300 at the undergraduate, master's and doctoral level. To qualify, students must have at least a 3.2 GPA and be currently enrolled in an accredited athletic training degree program.
This personal trainer scholarship, offered by The Cooper Institute, awards students $500 toward personal trainer courses or certification exams. The scholarship is awarded three times per year, and applicants are considered based on financial need and letters of recommendation.
The National Academy of Sports Medicine offers a full-tuition scholarship (over $15,000) award that can be applied to earning a Master of Science in Exercise Science and Health Promotion. This award is in partnership with California University of Pennsylvania and students may be eligible after earning a bachelor's degree and having at least a 3.0 GPA.
The American College of Sports Medicine offers several awards, grants and scholarships to support sports medicine education. Through endowments and fundraising, the ACSM provides these financial gifts toward educational programs, scientific research, outreach projects and conferences.
Fitness and Kinesiology