Human and Social Services - A LearningPath.org Guide
Should I Become
a Social Worker?
Get
Money
For
School
Job
Options in
Social Services
Editor's Note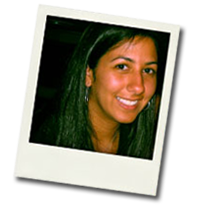 Dear Reader,
Human and social services is all about assisting others by offering vocational and job training services, individual and family services or residential care services. Whether you want to establish your own private practice or provide services through an agency, this rapidly growing field offers lots of job opportunities for ambitious individuals.
At LearningPath.org, we realize that there is a lot to consider and that there are many fields of endeavor within the realm of human and social services. We want to assist you in sorting through the facts, so we've researched and developed this INSIDE Human and Social Services guide. We also invite you to visit our site and examine the large number of human and social services-related articles and videos you'll find there.
We hope these pages help you find your path.
Happy reading,



Citlali Tolia
Lead Editor, INSIDE Guide

Quick Facts
In 2008, approximately 29% of child day care services employees were part-time workers.
Human services assistants often require no more than a high school education, but those with postsecondary education have better job opportunities.
Licensed therapists and social workers in clinical or educational settings are usually required to have master's degrees.
About 642,000 social workers were employed in the United States in 2008.
One-third of child care workers are self-employed and provide care services within their own residences.
About half of all social workers are employed by government agencies.
Human and Social Services
Is Human & Social Services For You?
Are you considering a career in human and social services? Find out if you have the right qualities. If you check more than 12 items, you're on the right track!
Job Options in Human & Social Services
Social & Human Services Assistant
A social and human services assistant is hired to make the job of social services, health care and rehabilitation professionals easier. Under their direction, you will take on duties such as meeting with clients and their families to ascertain their needs, determining their eligibility to receive financial assistance, giving referrals to community agencies and providing emotional support and comfort. You'll counsel the residents of group homes and halfway houses and ensure that they take all prescribed medication and perform assigned daily living chores. Associate's degrees are often acceptable for this job, but sometimes bachelor's or master's degrees in social work are needed.
Family Therapist
Licensed marriage and family specialists are qualified to interview, diagnose and treat patients who have emotional, behavioral and mental disorders. They help facilitate communication between spouses and other family members. As a family therapist, you'll counsel patients who are dealing with issues such as divorce, child rearing, separation and
family relationship difficulties. You'll help patients alter negative behaviors and develop treatment plans that will allow them to resolve their issues or refer them to other specialists for further treatment. Although educational requirements vary by state, you'll typically need a master's degree to become a family therapist.
Child Protective Specialist
A child protective specialist has the difficult task of investigating cases of suspected child abuse or neglect. They work with social services agencies and families to ensure that children are well-cared-for and living in safe environments. In this position, you'll be authorized enter a household, interview children and family members and make assessments. If child abuse or neglect allegations are founded, you'll be responsible for removing children and placing them in foster homes, protective custody or arranging for them to be adopted into good homes. Bachelor's degrees in social work or a related field
Human and Social Services
may qualify you for this position, but some employers may require master's degrees.
Social Work Policymaker
If you'd like to take on an administrative role, you can become a social work policymaker. In short, you will generate the organizational policies and procedures that determine how social workers provide assistance to their clients. Your job will involve developing
programs and suggesting legislative measures which are designed to help identify and alleviate social concerns such as violence, drug abuse, homelessness and poverty. Fundraising and grant-writing may be included in your job description. You must acquire a doctorate degree in social work if you'd like to become a social work policymaker or administrator.
Industries that Employ Social Workers
Type of Industry
Job Title
Employment in 2010
Individual &
Family Services
Child, Family & School Social Workers
61,170
State Government
Child, Family & School Social Workers
60,510
Outpatient Care Centers
Mental Health & Substance Abuse Social Workers
23,560
Residential Mental & Substance Abuse Facilities
Social & Human
Service Assistants
39,490
Individual &
Family Services
Social & Human
Service Assistants
82,600
Local Government
Marriage & Family Therapists
2,350
Child Day Care Services
Child Care Workers
263,060
Social Work Specializations
Social Work
The field of social work is extensive, and it is the ideal career choice for individuals who wish to help the poor, disadvantaged and under-served. In a social work career, you'll provide advice and counseling to those who are homeless, disabled, jobless, addicted to alcohol or drugs or who need guidance in dealing with other challenges. You may also offer assistance in cases of domestic abuse. Unless you acquire a private practice, it may be necessary to select an area of focus, such as medical services or elder care. Entry-level positions consist mostly of clerical work, and require a bachelor's degree. Advanced positions involving psychological assessments require a master's degree.
Mental Health & Substance Abuse
Social workers may also specialize in evaluating and treating people who have deep psychological issues, are addicted to drugs or who need help coping with the stresses of work. As a mental health
or substance abuse social worker, you'll make recommendations to relevant government assistance programs as well as offer group and individual therapy, crisis intervention and rehabilitation services to those in need. Your counseling services may be provided in residential treatment centers or outpatient facilities, depending on the severity of the patient's condition or addiction. A minimum of a master's degree is needed to become a mental health and substance abuse specialist.
Child Care Services
Child care services workers extend a valuable service to children and their busy parents. Some workers provide care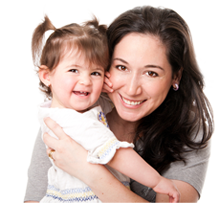 Human and Social Services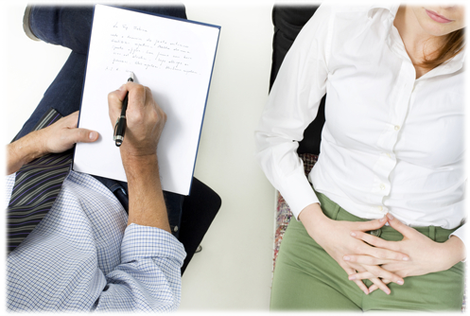 and supervision for children between birth and 12 years of age when their parents are working or are otherwise absent from the lives of their children. Primarily, however, child care services refers to the feeding, bathing and dressing of children under the age of five. You may offer child care services at a child's residence, at your home or at a licensed child care center. The education you'll require will depend on the scope of your responsibilities. In some instances, a high school diploma may not be required; in others, you'll need a college degree in child development.
Child, School & Family Social Work
The job of a child, school and family social worker is manifold. Some
responsibilities include interacting with the courts, child protective services and physicians to ensure that children receive the help they need. As a child, school and family social worker, you'll give psychological support and child-rearing advice to single and two-parent families, offer professional guidance to keep families intact and give counseling and medical referrals to teenagers who become pregnant. In addition, you'll counsel school children with academic, truancy, social or behavioral problems, and consult with parents and school personnel to resolve such issues. A master's degree in social work will be required.
Social Services Employment Data
Predictions on Future Growth
Human and Social Services
Mean Yearly Incomes
What Do Human & Social Services Workers Earn?
Job Title
Type of Industry
Average Earnings as of 2010
Child, Family &
School Social Workers
Elementary & Secondary Schools
$57,100
Child, Family &
School Social Workers
Local Government
$49,060
Mental Health & Substance Abuse Social Workers
Psychiatric & Substance Abuse Hospitals
$48,280
Social & Human Service Assistants
Individual & Family Services
$28,530
Marriage & Family
Therapists
State Government
$59,240
Marriage & Family
Therapists
Local Government
$55,650
Child Care Workers
Child Day Care Services
$19,330
Associate of Applied Science in Social Work
A 2-year associate's degree in social work is sufficient to acquire jobs at the entry-level, such as human and social services assistant or intake worker. Some colleges may allow you to transfer your course credits to a social work program at a 4-year university. In addition to mathematics, humanities and statistics, in a 2-year social work program you'll study introduction to sociology, addicted family intervention, counseling theories and adolescent life cycle.
Bachelor of Social Work (B.S.W.)
At minimum, social workers must obtain bachelor's degrees in social work or a related discipline such as sociology. A 4-year degree will enable you to qualify
for entry-level positions in small social services agencies. While enrolled in an undergraduate social work program, you'll study social welfare services, community social services, applied social work research and social work and chemical dependency.
B.A. or B.S. in Human Development & Family Studies
If you'd like to study human nature and learn the various ways in which people develop from birth through adulthood,
Human and Social Services
you might enroll in an undergraduate human development and family studies program. While exploring how communities can affect who people ultimately become, you'll be prepared for careers such as adoption official or youth services worker. Your curriculum may include family development, infant and child development and adult development and aging classes.
Master of Arts in Child Development
Social workers who would like to help children and families can specialize in child development. This course of study will allow you to learn about children's growth and development from birth through the adolescent years. If you want to work in clinical counseling or education, you'll need a master's degree in child development. Program courses will cover families and parenting, social and emotional development and a graduate project.
Master of Social Work
Most public and private social services agencies will require that, as a clinical social worker, you hold a Master of Social Work degree, which is also needed for training and management positions, and for work in medical and educational settings. Your program should offer classes such as human diversity, differential assessment, social
work research methodology and human behavior and social environments, along with a considerable amount of field work.
Doctor of Philosophy in Social Work
Doctorate degrees in social work are required for those who want to teach at the university level, perform research or become a leader in the field of social work. Other possible careers for Ph.D. holders include social work director or policymaker. Doctorate-level social work programs consist largely of dissertation research, but you'll also study subjects such as clinical social work practice, biostatistics and grant writing.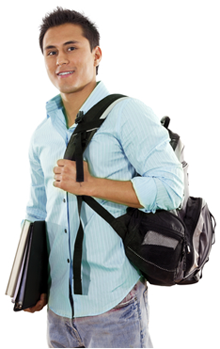 The Career Wizard
What is the projected job outlook for careers in human and social services?

Due to expansion in the elderly population and an increased need for many social services, workers can expect growth in several key areas. Jobs for social workers are predicted to expand at a rate of about 16% by 2018. Social and human service assistants will see a job increase of almost 23%, while employment of child care workers will expand by 11% in the coming years. Counselors, including substance abuse and marriage and family therapists, will experience an overall job increase of 18%.

How can I advance in the field?

The more formal education you acquire, the better your chances of advancing in human and social services. As a social and human services assistant who holds an associate's degree, you may advance more quickly to a case management or social worker position by earning a bachelor's or master's degree. Social workers with advanced degrees can become assistant and executive directors, or branch into research or teaching. Child care workers who earn bachelor's degrees can become pre-school teachers.

What work conditions can I expect?

Many social services workers divide their time between their offices, shelters, hospitals or residential group homes, and traveling to visit clients. Depending on the case, client meetings can be risky, particularly when you're dealing with those who are mentally unstable or irrational, but measures can be taken to reduce risk to workers. In general, you'll work 40-hour weeks but you may be called upon to work evenings and weekends, or to handle emergency situations from time to time.
Human and Social Services
Licensing & Certifications
Each state has its own licensing requirements for social workers. The same is true for marriage and family therapists, who can also undergo a voluntary certification process in order to enhance their professional standings and improve job prospects. The National Board for Certified Counselors (NBCC) grants the National Certified Counselor designation in areas such as addiction, school and mental health counseling. Following are some licensing and certification requirements:
Although requirements vary by state, social workers should have relevant degrees and two years of supervised clinical work experience to qualify for licensing. You must also pass a state licensing examination.
Counselors such as marriage and family therapists need master's degrees, and, in some states, teaching certificates. Teaching experience and continuing education courses may also be required.
Research the specific licensing laws in your state for more information.
For certification by an organization such as the NBCC, you'll be expected to have a master's degree and some years of supervised clinical experience. A passing score on the certification examination will be necessary.
INSIDE Track
With so many educated human and social services candidates entering the job market at the same time, you'll need a way to set yourself apart from the crowd. Below are some pathways you can follow to help make yourself a more outstanding applicant:
Volunteer or Complete an Internship
Social and human service assistants often receive on-the-job training. If not, experience can be obtained through volunteer work. Internships are usually included in undergraduate social work programs. They take place in agencies such as the Departments of Public Health, Corrections, Human Services or Youth Services. You'll gain experience and professional skills while learning the inner workings of such agencies.
Seek Employment in Rural Areas
It is estimated that one-fourth of United States citizens live in rural areas. Because these areas can be poverty-stricken and quite isolated, many residents have little access to the programs and social services that freely exist in major metropolitan areas. There may be better job opportunities in rural communities since most workers prefer living and working in areas with stronger economies and infrastructures.
Specialize in Gerontology
As the elderly population continues to grow and as baby-boomers continue to age, there is an ever-increasing need for health, human and social services workers to provide assistance. Older individuals require services such as meal delivery and adult day care. Excellent social service job opportunities are also expected in settings such as nursing homes, hospices and assisted-living facilities for senior citizens.
Human and Social Services
Professional Organizations
Your membership in various human and social services organizations can give you access to growth and development opportunities as well as assist you in adhering to standards of professional ethics. Following are some professional organizations you might join:
Founded in 1955, the National Association of Social Workers consists of approximately 145,000 members. Some membership benefits include continuing education and training opportunities and car rental, bank and hotel discounts.
The goal of the National Organization for Human Services is strengthening communities. It offers research-sharing opportunities among its members and a members-only section where you can find job listings and participate in online forums. You may also attend the organization's national conferences and receive its journals and newsletters.
Through your membership in the National Child Care Association, you may receive ongoing training in early education and child care, attend events and participate in professional
development webinars. Additionally, NCCA offers opportunities to earn child care credentials.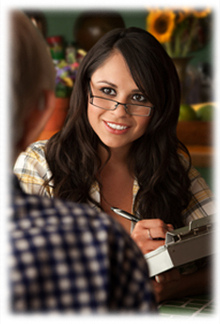 Scholarship Central
This $500 scholarship is offered in conjunction with the Council on Social Work Education. It is intended for students who have a proven commitment to pushing for social justice in the field.
Full-time Bachelor of Social Work or Master of Social Work students are eligible to receive this $500 scholarship. Students must maintain a grade point average of at least 3.0 and must be in need of financial assistance to pay for their education.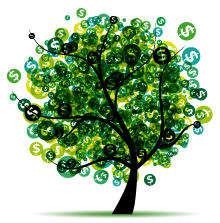 The National Certified Counselor Foundation grants scholarships of up to $3,000 to veterans, servicemen and women and students from rural areas who wish to build counseling careers. Program recipients must agree to offer their professional services in rural areas following graduation.
Scholarships range from $300-$15,000 and need not be repaid. Grants are awarded to Master of Social Work students from low-income families. Although graduate students aren't considered dependents, they must still complete the parental income section on the federal student aid application.
Human and Social Services