Journalism - A LearningPath.org Guide
What Education

Will I Need?
How to Become
a Journalist?
Editor's Note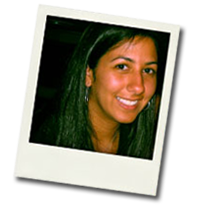 Dear Reader,
As online newspapers and magazines grow in number, so will opportunities for well-trained journalists with Web-based experience. If the idea of having inside knowledge of major events appeals to you, and if you enjoy the prospect of meeting new and diverse people on a daily basis, then it's certainly understandable that you may be considering a career in journalism.
At LearningPath.org, we know the challenges involved in choosing the right career, and we'd like to help. Within this INSIDE Journalism guide, you'll find information and statistical data we've included to help simplify your decision. You should also feel free to visit our website and look through the extensive grouping of journalism-related articles and videos you'll locate there.
We hope these pages help you find your path.
Happy reading,



Citlali Tolia
Lead Editor, INSIDE Guides

Quick Facts
The field of journalism continues to expand to include Web-based publications.
In nearly every instance, journalists need college degrees for employment in the field.
Journalists must adhere to strict publication deadlines.
With the advent of wireless technology, a growing number of journalists are able to work from home.
Many journalists work irregular hours, including nights and weekends.
Journalists can choose areas of specialty, such as politics, weather, theater, fashion, health or business.
Journalism
Should I Become a Journalist?
Journalists share common traits and need certain skills. If you check more than 12 items from the table below, journalism could be the ideal career for you!
Journalism Job Options
Broadcast Journalism
News media delivers its subject matter in a variety of ways. Radio and television journalists work in broadcast journalism. That is, they broadcast their reports to the public via satellite signals from radio and television stations. In this way, everyone who has access to a radio or television is able to receive broadcast programming, including news, movies, talk shows and commercials. Broadcast journalism majors often become news anchors, radio announcers, sports announcers and entertainment reporters, or they work behind the scenes as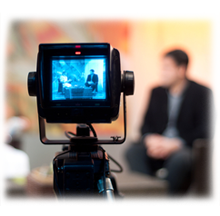 producers. If you'd like to become a professional broadcast journalist, chances are you'll need a college degree and some level of broadcast experience.
Photojournalism
Photojournalism tells a news story by combining photography and journalism. A photojournalist is a reporter, who, through the use of compelling pictures or video and the written word, strives to capture a reader's attention. Photojournalists differ from writers in that they carry their own cameras and equipment, and they must edit their images. Also, photojournalists take 'action' pictures of specific, newsworthy events as they occur. Their work appears in magazines, newspapers, advertisements and on television. If you study photojournalism, you'll learn reporting techniques in conjunction with photography fundamentals. In most cases, you'll need a college degree to obtain employment.
Journalism
Print & Electronic Journalism
Print journalism refers largely to reporting the news through newspapers, whereas electronic journalism utilizes electronic video recording equipment to present news through radio and television transmission. As a print journalist, you might write newspaper headlines, take photographic images, do page-layout work and edit stories. Electronic journalism can encompass audio journalism, electronic news writing and television news production and reporting. If you are planning to become a print and electronic journalism specialist, you should acquire a bachelor's degree in either journalism or mass communications. You'll also require some work experience to obtain jobs with larger newspapers.
Public Relations Specialist
Journalism majors often become public relations specialists. In fact, many public relations employers specifically seek to hire degreed professionals who have worked in the field of electronic and print journalism. Public relations specialists enhance the public images of individuals such as celebrities and politicians, and of corporations and government agencies. Their goal is to create and maintain positive relationships between their clients and the general public. These specialists use their communications skills to ensure that their clients are seen in the best possible light. Aside from journalism, public relations professionals major in marketing, communications or public relations.
Where Are Most Journalists Employed?
| Job Title | Industry | Employment Statistics as of 2010 |
| --- | --- | --- |
| Reporters & Correspondents | Newspapers, Books & Periodicals | 30,770 |
| Broadcast News Analysts | Radio & Television Broadcasting | 4,620 |
| Broadcast News Analysts | Cable & Other Subscription Programming | 310 |
| Authors & Writers | Newspapers, Books & Periodicals | 7,110 |
| Editors | Colleges & Universities | 3,590 |
| Public Relations Specialists | Public Relations & Advertising | 30,660 |
Source: bls.gov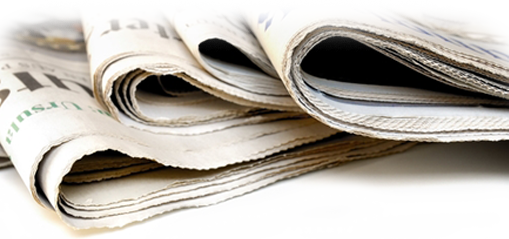 Journalism
Salaries by job industry
| Journalism Job Specialty | Job Industry | Average 2010 Salaries |
| --- | --- | --- |
| Broadcast News Analysts | Radio & Television Broadcasting | $75,720 |
| Reporters & Correspondents | Newspapers, Books & Periodicals | $38,420 |
| Editors | Newspapers, Books & Periodicals | $58,270 |
| Authors & Writers | Newspapers, Books & Periodicals | $56,210 |
| Authors & Writers | Public Relations & Advertising | $73,710 |
| Public Relations Specialists | Public Relations & Advertising | $69,700 |
| Photographers/ Photojournalists | Other Professional & Technical Services | $32,630 |
Source: bls.gov
Journalism Career Paths
Author
There is a distinction between authors and writers. By definition, an author is the creator of written words. An author is paid to write original novels, and he or she might also write material that is found in journals, newsletters, advertisements, magazines and online publications. Writers research facts from various sources to compose articles and books, and they aren't necessarily the originators of the concepts they write about. To ensure your success as an author, you should obtain at least a bachelor's degree. Major in subjects such as journalism, English or communications, all of which will help you to develop good writing skills or strengthen your natural abilities.
Reporter
You might enjoy life as a reporter if you crave excitement and are unfazed by a hectic work schedule. In this capacity, you'll research and organize the facts to be presented in broadcast, Internet or print news stories. Reporters must be diligent in following up on news leads, interviewing witnesses and perusing documentation. In addition to writing news stories, you may film the accompanying videos or take images. You will find it essential to operate under the deadlines of the broadcast station or publication you're reporting for. To obtain employment, you should have a bachelor's degree in journalism or mass communications, along with work experience at news organizations or broadcasting stations.
Editor
An editor evaluates the work of other writers, but they can also produce original material. Editor responsibilities
Journalism
may include reviewing story and book ideas, and deciding on the content of magazines, books or journals. Depending on the size of the newspaper or magazine in question, there may be multiple editors at different levels. For instance, as an assistant editor, you might focus on producing sports, international or feature news stories. Assistant editors answer to executive editors, who make the final decisions as to which stories are included in any issue of a publication. A minimum of a bachelor's degree in journalism or a related subject is usually a necessity for editors.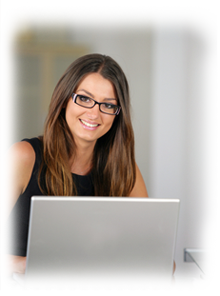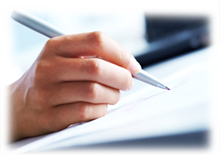 News Analyst
Also known as news anchors, news analysts are broadcast journalists who work for radio and television stations or newspapers. News analysts interpret news and may present pre-taped video segments, or introduce live stories from correspondents in other locales. They act as a broadcast program's host, and analyze and discuss current events and unfolding news stories. Should you become a news analyst, you'll interview guests and you may read information that was researched and verified by other journalists. If a career as a news analyst appeals to you, prepare yourself by obtaining a relevant bachelor's degree. Employers look for educational backgrounds in journalism and mass communications.
Degree Options in Journalism
Associate of Applied Science in Journalism
The 2-year A.A.S. in Journalism degree program will teach you the basics of reporting, photojournalism and editing. Your curriculum will include general education classes such as algebra and public speaking, and journalism courses such as news production, feature writing, copy editing, business communication, photo editing and writing for online media. Upon completion, you will have gained the practical skills necessary to obtain entry-level feature writing positions in radio, television, newspapers, magazines or the Internet. Some associate's degree journalism
programs will allow you to transfer your credits to a 4-year university so that you can pursue a bachelor's degree.
Bachelor of Science in Journalism
Bachelor's degrees are considered the standard when it comes to forging a career in journalism. The majority of employers prefer candidates who have undergone at least four years of training in journalism or a similar discipline. To ensure the best possible career preparation, make certain that your program is fully accredited. As a multimedia journalism major, you will be allowed to choose program tracks such as visual, print or television journalism. As you pursue a B.S. in Journalism degree, you'll study video production, media reporting and media graphics, and be required to fulfill program requirements in areas such as computer science, humanities and English composition.
Journalism
Master of Arts in Journalism
For aspiring journalists who would like more advanced training than an undergraduate program can provide, or for those who want to advance in their current journalism careers, there are Master of Arts in Journalism programs. Such programs provide opportunities to specialize in areas such as business, health or education, and to hone their reporting and writing techniques. Your studies will include subjects such as reporting with multimedia, research methods, advanced reporting and journalism media. You'll also be expected to complete a special master's project such as a thesis or professional news report in order to graduate from your master's-level journalism program.
Ph.D. in Journalism and Mass Communication
A Doctor of Philosophy in Journalism and Mass Communication program will focus primarily on research. With this level of extensive educational training, you'll help others to comprehend mass communications through your research for various public relations, telecommunications or journalism organizations. You might also provide consulting services and help develop policy in private corporations and government agencies. Before entering a doctoral journalism program, you must have acquired bachelor's and master's degrees, as well as significant experience in media. Your curriculum will consist of topics such as mass communication theory and research methodology, and you must complete a dissertation.
Employment Data for Journalists
The Career Wizard
What is the job outlook for journalists?

Authors and writers will experience growth at a rate of eight percent through 2018. This is attributed to advances in multimedia technology. You'll have better job prospects with Web-based publications, especially if you have multimedia experience.

A slight decline of six percent is expected in the number of jobs for news analysts and reporters. This is partly due to consolidation in broadcasting. You'll find the best opportunities with online publications and at smaller broadcasting stations.

What work conditions might I encounter?

Reporters and photojournalists sometimes work in the line of fire, so to speak. Bringing stories to the public may require reporting from the front lines of wars, natural disasters or social and political upheavals. When not on location, you may find yourself in the midst of a noisy newsroom that is occupied by other journalists who are preparing news stories. If you become an editor, you'll also work long hours in a busy office environment as you verify facts and coordinate numerous projects.

How can I advance in the field of journalism?

Journalists of every description can advance their careers. Authors and writers at small companies and local newspapers gradually advance by taking on larger writing assignments. Those working for larger companies climb the corporate ladder to acquire jobs with more prestige. News photographers can eventually become photography editors. Experienced public relations specialists sometimes open their own consulting firms. Many news analysts and reporters go on to become program managers.
Journalism
Journalism Certifications
On the whole, journalists don't require licensing or certifications. There are, however, opportunities to heighten your professional image if you're a public relations specialist with a background in journalism. The Universal Accreditation Board awards the prestigious Accredited in Public Relations (APR) credential, while the International Association of Business Communicators (IABC) grants the Accredited Business Communicator (ABC) to applicants who meet their criteria. The requirements are listed below:
Candidates for the APR accreditation must have a minimum of five years of work or teaching experience in public relations.
To receive the APR, you must undergo a readiness review, and during that time your portfolio will be scrutinized by a panel of three.
Next, you'll have to pass the Examination for Accreditation, which consists of ten sections. Included are topics such as media relations, ethics and law, business literacy and advanced communication skills.
If you're seeking the ABC credential, you'll need five years of prior professional experience, and you must pass both oral and written examinations. The IABC also qualifies candidates based on the strength of their portfolios.
The INSIDE Track
Journalism positions at national publications and network broadcasting stations are highly coveted. If it's your goal to work in such settings, you'll want to enter the job market one step ahead of the other candidates. Here are some ways to make yourself a stronger candidate:
Complete an Internship
You can gain practical journalism experience while you're still in school by participating in an internship program. You may or may not have to secure your own internship, but it can provide you with valuable skills and professional recommendations that you can list on your resume, and it can lead to full-time entry-level employment after graduation. Internships take place at actual publications and broadcasting stations.
Consider a Double-Major
To attain the well-rounded education that journalists need, major in another subject such as economics, history or political science. For example, you could broaden your scope of knowledge by double-majoring in journalism and economics, and take classes such as international trade and finance, money and financial markets, accounting principles, social problems and macroeconomics in addition to your journalism studies.
Develop a Portfolio of Writing Samples
If you plan to become a reporter, writer, author or editor, the previously-mentioned internship should help you to build an impressive portfolio of your writing samples. It should be comprised of published articles from your internship or college newspaper experience, or both. Be selective with the clips you include in the portfolio. Add only your best writings from various genres such as breaking news or feature stories.
Journalism
Professional Organizations
Becoming a member of relevant professional organizations provides effective ways of making new business contacts and keeping informed of the latest technological developments. Here are a few journalism-oriented organizations you might consider joining:
The National Association of Broadcasters is dedicated to being an advocate for and advancing the interests of broadcasting stations in Congress. It also provides online education, and answers to engineering and legal questions.
Comprised of approximately 1,400 independent non-fiction writers, the American Society of Journalists and Authors was established in 1948. Members can attend career seminars and workshops, and receive professional development and peer-networking opportunities.
Membership in the Public Relations Society of America will allow you to learn new public relations strategies. You can also advance your career through its mentoring and job center programs, and receive members-only benefits.
As a member of the American Society of Media Photographers, you'll have access to a registry of trained assistants, and you'll receive discounts on computer software and hardware and health and business insurance.
Journalism Scholarship Central
The Newspaper Guild-CWA offers $500 and $1,500 scholarships to high school and college students who have an interest in journalism. To qualify, you must submit one of your articles that was written the previous year. The article must have played a key role in righting an injustice.
High school seniors in New Jersey can qualify for this $5,000 award, provided that they go on to enroll in a journalism program at any college in the country. The award is granted by the New Jersey Newspaper Association.
With support from the National Press Photographers Association (NPPA), the National Press Photographers Foundation awards this $2,000 scholarship to aspiring television photojournalists. Only students at the undergraduate level are qualified to become recipients of this award.
The William Randolph Hearst Foundation sponsors these scholarships, which range from $500 to $5,000. You must be an undergraduate journalism major, and you must receive a recommendation from your school administrator. You will need to submit published articles or photographs for consideration.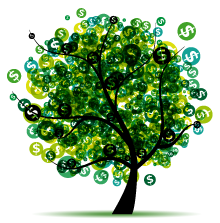 Journalism