Medical Administration - A LearningPath.org Guide
Get Money
For School
Highest-Paying
Administration
Careers
Where Do Medical
Administrators Work?
Editor's Note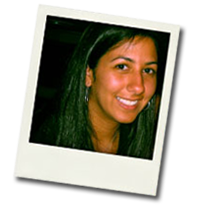 Dear Reader,
The field of medical administration is expanding and is greatly in need of management professionals who can keep our nation's health care facilities running smoothly. If you're ambitious with good leadership abilities and the diligence to seek an advanced degree, the sky is the limit.
At LearningPath.org, we understand how challenging it can be to decide upon a career and to research the educational training it will entail. In an effort to make the process as simple as possible for you, we've included relevant career and educational information in this INSIDE guide. We also invite you to visit our site and discover the many medical administration-related articles and videos you'll find there.
We hope these pages help you find your path.
Happy reading,



Citlali Tolia
Lead Editor, INSIDE Guides

Quick Facts
Medical administration professionals must have expertise in management and health care.
A medical administrator can be a generalist who oversees entire systems or a specialist who manages specific departments.
Master's degrees are required for most generalist medical and health care management jobs in larger facilities.
Medical and health service managers in large health facilities often employ the services of assistant administrators, who handle day-to-day operations.
Approximately 12% of administrative service managers work in the health care industry.
Medical Administration
Is Medical Administration For Me?
Use the checklist below to see if you have the necessary qualities to become a medical administrator. If you checked more than 12, this could be your career!
Job Options in Medical Administration
Health Care Administrator
The field of health care administration involves the management of health care facilities such as hospitals and clinics. Health care administrators are in charge of overseeing health care delivery and making executive-level policy decisions. You will be responsible for determining the need for services, employees and medical equipment and for ensuring that your facility complies with government regulations. In smaller facilities such as nursing homes, your duties may entail business affairs, budgeting and managing patient flow. Bachelor's degree-holders can qualify for entry-level
jobs, but employers usually require master's degrees in health services or hospital administration.
Health Management
Health management positions can range from heads of clinical departments to chief executive officers. If you choose to pursue a career in the health management profession, you'll consult with doctors and nurses to ensure that patients within your facility receive optimum care. You'll also contribute to the health of patients in the surrounding community by disseminating necessary health information. As a health management executive, you'll be expected to make certain that your organization has the finances necessary to meet the needs of its patient population. A minimum of a master's degree in an area such as health sciences is required for these top-level medical administration positions.
Assistant Administrator
The assistant administrator provides support and serves as an aide to the lead health care administrator. Under the
Medical Administration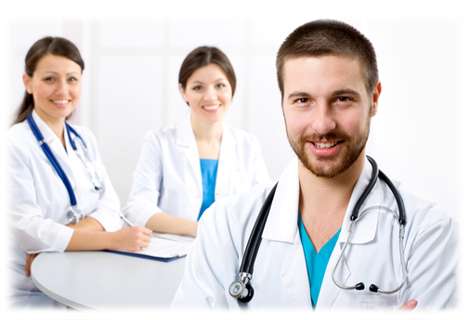 direction of the top administrator, you may be one of several assistant administrators who oversee day-to-day operations in a variety of clinical areas, including health information, medical records, therapy and nursing. If you're employed at a large facility, you might also direct activities in areas such as quality assurance, personnel or finance. After earning a bachelor's degree, you may work in the field for a time before obtaining a master's degree. With an advanced degree, you can eventually transition to a senior-level position.
Medical Insurance Billing
Medical insurance billing involves the practice of submitting claims to
insurance companies so that a health care facility can be paid for services rendered to patients. When performing medical insurance billing duties in a long-term care facility or hospital, you'll prepare and follow up on insurance claims. Medical insurance billing can be complex. You'll have to be familiar with medical terminology and surgical procedures, as well as issues in health care compliance. In addition, you'll be required to make the distinction between major health insurance plans such as commercial, government-funded or managed care. Certificate-level programs are available through some community colleges.
Job Options in Medical Administration
Hospital Administrator
Hospital administrators serve as liaisons between medical staff, board members and department heads. They manage hospices, outpatient medical facilities, drug treatment centers and of course, hospitals. Your duties as a hospital administrator will vary depending on the
size of the facility. For instance, if you work in smaller facilities you'll manage the daily operations of every department. In general, you'll be responsible for hiring and training nurses, doctors and assistant administrators, evaluating the performance of physicians and other medical staff and creating programs in preventive medicine and research. You should acquire a master's degree in health services administration.
Nursing Home Administrator
Because nursing homes and long-term care establishments qualify as smaller facilities, you, the nursing home administrator, will be in charge of the entire facility. Some of your wide-ranging duties will include providing care for patients, overseeing the admissions process and managing personnel, medical and financial activities. Additionally, along with directing food service operations and facility maintenance, you'll be responsible for insurance billing and ensuring that the nursing home complies with all state requirements and guidelines. The minimum educational requirement for nursing home administrators is a bachelor's degree.
Medical Administration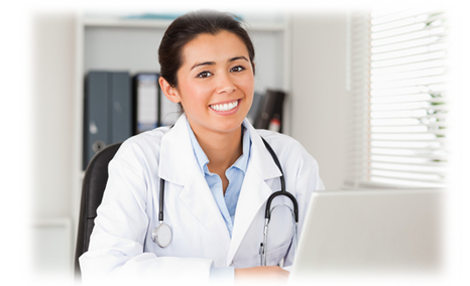 Clinical Manager
Another branch of medical administration is clinical management. Unlike a generalist administrator, you'll have more focused job tasks as a clinical manager because you'll have a degree and expertise in a specific area of health care such as physical therapy or nursing. So it's quite natural to eventually go on to become a department director. In this specialist position, you'll develop department policies, evaluate administrative and medical staff, create budgets and work together with the managers of other departments within the facility. To become a clinical manager, acquire a degree in a relevant field. However, you may still need a master's degree in health administration.
Health Information Manager
Preparing and securely maintaining patient health records is one of the primary responsibilities of health information managers. They must safely manage paper files and, according to regulations set forth by the federal government, electronic patient records. To protect patients' privacy, you'll ensure that databases containing sensitive information are accessible only to administrators and authorized staff. You must acquire the computer skills to manage patient data responsibly, even as such information is used for research or quality management purposes. You should also remain apprised of advances in computer technology. A bachelor's degree in health information management will be required.
Occupational Employment Statistics
Common Industries for Medical Administrators
Job Industry
Job Title
2010 Employment
General Medical & Surgical Hospitals
Medical & Health
Services Managers
108,140
General Medical & Surgical Hospitals
Administrative Services Managers
12,970
Nursing Care Facilities
Medical & Health
Services Managers
20,080
Offices of Physicians
Medical & Health
Services Managers
26,910
Median Annual Salaries
Income Levels for Medical Administrators
| Job Industry | Job Title | Average 2010 Salaries |
| --- | --- | --- |
| General Medical & Surgical Hospitals | Medical & Health Services Managers | $99,570 |
| General Medical & Surgical Hospitals | Administrative Services Managers | $85,340 |
| Outpatient Care Centers | Medical & Health Services Managers | $89,200 |
| Offices of Physicians | Medical & Health Services Managers | $91,820 |
Source: bls.gov
Medical Administration
Job Predictions for Medical Administration
Degree Options in Medical Administration
Bachelor of Science in Health Care Administration
To prepare for a career in medical administration, you can begin by earning a bachelor's degree. The Bachelor of Science in Health Care Administration program may allow you to specialize in different health care facilities, including managed care, hospitals, nursing homes and public or mental health, or it may train you to take on a generalist role. Some of your classes will include sociology, biology, health administration, community health, analysis and evaluation, medical terminology and health personnel management. You'll complete an internship or field experience consisting of approximately 180 hours of supervised work experience within a health care facility.
Bachelor of Science in Public Health
If you opt to study for a degree in public health, you'll gain knowledge of the conditions that influence population health. Your Bachelor of Science in Public Health studies may focus on environmental health, community health or epidemiology, and you may choose a social science or natural science track. In addition to economics, mathematics, accounting and management principles, you'll study health policy and administration, infectious diseases, genetics and epidemiology, biological sciences and human structure and function. Programs of this nature will prepare you for careers in private and public schools, colleges and universities, hospitals or state and federal health care agencies.
Medical Administration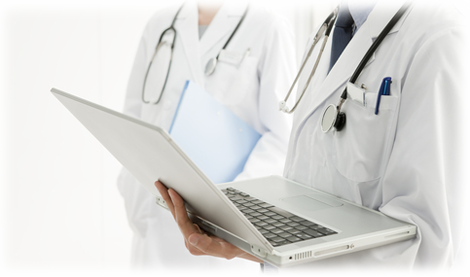 Master's Degree in Health Care Administration
To take your career to a higher level in clinics, hospitals, government or insurance agencies, you may enroll in a 2- or 3-year master's program. A Master of Health Care Administration program should give you the educational training and leadership abilities to obtain policy and management positions in medical administration. You'll study subjects such as health care marketing, health services finance, human resource management, epidemiology principles and health information technology. You must have already earned a bachelor's degree and it may be necessary to interview with a program director prior to being admitted to a master's program.
Ph.D. in Health Administration
Medical administration professionals who want to advance to the highest levels by becoming research scientists or university professors can study for a research-based doctorate degree such as the Ph.D. in Health Administration. With a doctorate degree, your services can also be utilized in health care organizations, insurance companies and sizable corporations. You'll expand your knowledge and critical thinking skills and increase your leadership abilities as you study qualitative research methods, organizational theory, aging and long-term care, health services research methods and health care policy. Students who enroll in Ph.D. programs must already hold undergraduate and master's degrees.
The Career Wizard
How can I prepare myself for this career?

When you're still in high school, focus on subjects that will later help you in your career. These include business, accounting, mathematics, science, English and speech classes. Even drama courses will help you to develop good communication skills. You can also acquire leadership abilities and business knowledge early on by becoming active in student government organizations such as Junior Achievement. Throughout your college years, you might volunteer your services in hospitals and clinics.

How can I advance in my medical administration career?

As a recent graduate with a master's degree in health care administration, you may qualify for entry-level positions such as supervisor or department manager in hospitals, group practices or nursing homes. If you're prepared to climb the corporate ladder, in time you may obtain higher-level jobs, including assistant administrator, department head and chief executive officer. You can also begin your career in small facilities and gradually move to larger ones offering more growth opportunities.

What is the employment outlook in medical administration?

The job outlook for medical administrators is favorable. There is expected to be a 16% rate of employment growth between 2008 and 2018, which is considered more rapid than normal for all occupations. Medical administrators are needed to oversee the federally-mandated process of computerizing patient health records. Also, more professionals will be needed to stem the rising cost of health care, develop preventive health care plans for communities and to improve overall health care quality.
Medical Administration
Licensing & Certifications
With the exception of nursing care facility administrators, medical administrators are not required to obtain licensing. Health information managers who wish to obtain other professional credentials and increase their income potential can do so by earning a voluntary certification through the American Health Information Management Association. Following is information on becoming licensed and certified: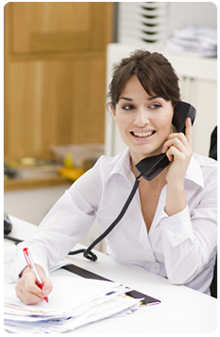 Administrators of nursing homes must acquire state licenses by earning bachelor's degrees, participating in a training program which was approved at the state level and passing a licensing examination.
In certain states, licenses may also be necessary for the administrators of assisted-living facilities.
Health information managers can earn the Registered Health Information Administrator (RHIA) and the Registered Health Information Technician (RHIT) certifications by earning bachelor's or graduate-level degrees from accredited programs, then receiving a passing score on a certification examination.
INSIDE Track
Executive-level positions in medical administration are in great demand. Preparation can help you reach this level and acquire a prestigious position. To become a viable candidate for a job in medical administration, you can take some of the following steps:
Take an Accelerated Undergraduate Entry Program
If you received qualifying scores on the Verbal and Quantitative Graduate Record Examinations and if you've been able to maintain a grade point average of 3.0, you may be eligible to enter an accelerated entry program for a master's degree in public health or health care administration. In doing so, you can complete a master's degree program while earning your undergraduate degree.
Enroll in a Dual Degree Master's Program
Business management skills are vitally important for medical administrators. By taking a dual program such as a Master of Business Administration (M.B.A.) and a Master of Health Services Administration (M.H.S.A.), you'll give yourself an even greater opportunity to develop a career as an executive in health care administration. When you have amassed approximately 81 credits, you'll receive both degrees.
Gain Experience in Large Health Facilities
Having specialized in any one type of health care facility can give you a distinct advantage when it comes to obtaining a position. The sheer size and complexity of a hospital suggests that if you can competently manage all aspects of its operation, you can handle smaller facilities as well. In hospitals, you'll be required to oversee the purchase and maintenance of diagnostic equipment, and to remain informed with regard to changes in health insurance, medical advances and federal regulations.
Medical Administration
Professional Organizations
Becoming a member of a professional organization permits you to connect with other medical administrators and allows you to enjoy benefits such as continuing education and professional development opportunities. Following are some professional health care administration organizations you might join:
Formed in 1948 and comprised of a worldwide network of colleges and universities, the Association of University Programs in Health Administration strives to promote excellence in health care management educational programs. Members have access to newsletters, journals and certifications at the undergraduate level.
With approximately 35,000 members in the field of executive health care, the American College of Healthcare Executives is committed to improving health care delivery. Membership benefits include a resume review, free job-alerts subscription, a resume-posting service and access to career workshops.
The American College of Healthcare Administrators was established in 1962. It offers its members career development, certification and educational opportunities. Self-study programs and peer-networking services are included with membership.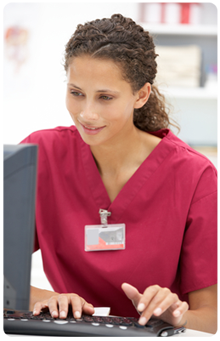 Scholarship Central
The AHIMA (American Health Information Management Association) Foundation offers a $1,500 scholarship for students who are pursuing bachelor's degrees and post-bachelor's certificates in health informatics management.
Students who are enrolled in master's health administration programs are eligible for this $5,000 achievement-based scholarship, provided that they demonstrate potential to succeed in the field. Applicants must submit academic records and receive recommendations from faculty members.
This $40,000 scholarship is presented by the Association of University Programs in Health Administration (AUPHA). It is intended for minority students who are AUPHA members and completing master's programs that are accredited by the Commission on Accreditation Healthcare Management Education.
Minority students are eligible for this $5,000 scholarship which was established by the American College of Healthcare Executives Foundation. You must be enrolled in a full-time health care management graduate program and be able to demonstrate financial need for educational assistance.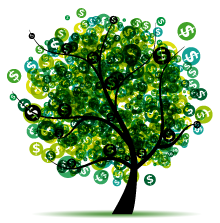 Medical Administration