Musical Arts - A LearningPath.org Guide
Careers in
Musical Arts
Is A Career
In Music
For You?
Tips For
Musicians
Editor's Note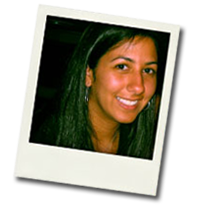 Dear Reader,
If you dream of playing music for an audience, becoming an excellent singer or teaching the art of music to young students, now may be the right time to pursue a career in the musical arts. In addition to performance careers in music, there are many other professional avenues you could take to incorporate music into your occupation.
At LearningPath.org, we understand that making decisions about your education and career can be challenging. That's why, in this guide, you'll find a wealth of well-researched, unbiased information designed to help you decide if a career in music is right for you. You can also explore our site's extensive bank of musical arts articles.
We hope these pages help you find your path.
Happy reading,



Citlali Tolia
Lead Editor, INSIDE Guides

Quick Facts
Employment for musicians is expected to grow steadily between 2008 and 2018.
Musicians typically have other income sources in addition to their music jobs.
Musicians face strong competition for gigs and may face rejection after auditions.
Becoming a successful musician involves persistence, motivation, talent and luck.
There are many possible occupations in music performance, business, education and production.
In 2008, workers in the music field held 240,000 jobs.
Musical Arts
Is a Music Career for You?
Successful musicians have certain personality traits that help them excel in this field. If you check 12+, a career in music could be for you!
Job Options in Music
Instrumental Musician
As an instrumental musician, you could perform and record your music solo or with a group of other musicians, playing instruments like the guitar, piano and violin. A mastery of your instrument is often necessary to become a successful professional musician. Although a formal degree isn't necessarily a requirement for performing on a professional level, earning a degree in your instrument can help you develop a high-level of skill needed to compete amongst other musicians. Learning to play several instruments in multiple musical styles can also be beneficial to becoming a well-rounded musician.
Singer
Singers perform and record a variety of musical genres, including opera, jazz, rap,
pop and rock. Singers may perform as solo acts, sing with music groups and perform in operas or musicals. As a singer, you must know the elements of music, such as melody, harmony and rhythm, and undergo vocal training to increase you range (bass, alto, tenor and soprano). Classically trained singers often specialize in operatic singing and typically hold degrees from music schools or conservatories. A commanding stage presence is also important for performing.
Composer
If you're interested in writing your own music, you may be interested in pursuing a career in music composition. Composers write music by incorporating musical concepts, such as melodies and
Musical Arts
dynamics, and write parts for multiple instruments. Depending on your interests, you could write symphonies, pop songs, movie scores and television jingles. Composers are usually knowledgeable in multiple instruments and transcribe their music by writing music notation through computer software or on paper.
Music Director
Music directors plan, arrange and direct musical productions and concerts for choirs, symphonies and musical theater groups. As a music director, your job duties could include auditioning/casting singers and musicians and directing rehearsals. Music directors must have a keen eye for talent and often work long hours to streamline the many components involved in a musical production.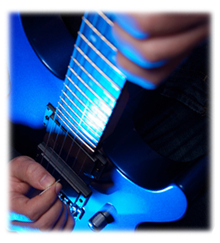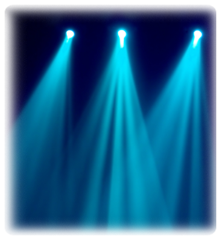 Professional Organizations
Music organizations provide students, teachers and musicians information on educational standards, musician rights and membership benefits. Among these organizations are:
National Association of Schools of Music
National Association of Professional Band Instrument Repair Technicians
American Federation of Musicians
American Guild of Musical Artists
National Association for Music Education
Musical Arts Career Paths
Music Educator
Elementary and secondary school music teachers help students develop fundamental music skills by teaching classes in music history, theory, keyboard skills and performance ensemble. University-level music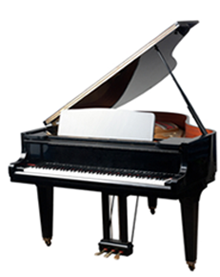 educators teach advanced levels of their individual specialties (i.e. music history, vocal performance, etc.). Music teachers also instruct students in private lesson settings.
Music Manager
Depending on the area of the music business you are in, there are many management occupations you could pursue. You could become a music dealer manager, working for large instrument companies or music retailers. You could also be a personal manager for a band or artist, working to promote their act and expand their fan base. Similarly, you could become an artist and repertoire (A&R) administrator, working for a record label and handling budgeting matters for signed clients.
Musical Arts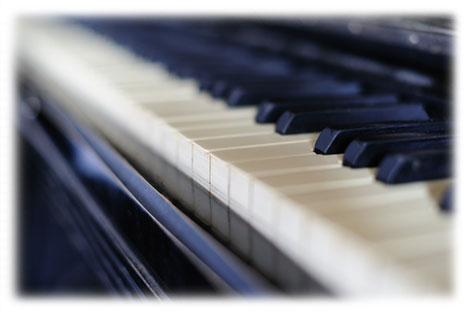 Music Marketer
Music marketers, or merchandisers, work for music publishers, instrument manufacturers and retail stores. As an advertising executive for a music publisher, for example, you'd be in charge of developing creative advertising campaigns for new company products. Although advertising savvy is paramount for the job, a thorough knowledge of music is beneficial to becoming a successful music marketer. You could also become a music publicist and handle public relations matters, such as setting up interviews and distributing press releases for artists and bands.
Opera Singer
If you dream of singing arias in popular operas, you may want to study vocal performance in college. Opera singers face keen competition when auditioning for roles and usually have other income sources when starting their careers. Opera singers are also knowledgeable in multiple languages because they often sing operas from foreign countries. You can seek operatic singing training through a university or conservatory.
Music Salary Statistics
Musical Arts
Employment Projections
Where Do Musicians Work?
| Industry | Jobs as of 2010 |
| --- | --- |
| Performing Arts Companies | 24,970 |
| Religious Organizations | 7,090 |
| Promoters of Performing Arts, Sports and Similar Events | 2,460 |
| Independent Artists and Performers | 1,630 |
| Amusement Parks and Arcades | 1,550 |
Musical Arts Degree Options
Associate's Degree in Music
Two-year associate's degree programs in music introduce you to music fundamentals, theory, music literature, sight reading, genre studies and instrumental performance. Possible concentrations include instrumental and vocal performance, music business and music education. After completing an associate's degree program in music, you may pursue a career in music or transfer to a bachelor's degree program to advance your music education.
Bachelor's Degree in Music Business
If you're interested in working in the music industry in a managerial and/or business occupation, pursuing a bachelor's degree in music business can help you gain a thorough knowledge of the industry and equip you with
marketing, management and business skills. These 4-year programs include study in areas like copyright law and contemporary music production technology. Coursework and internship experiences can prepare you for a variety of careers in the music industry, including music management, manufacturing and recording.
Bachelor's Degree in Music
If you're interested in a career as a singer, instrumental musician, composer or music educator, a Bachelor of Music or Bachelor of Arts in Music program may be for you. These 4-year programs involve in-depth study in music theory, aural skills, music history, instrumental pedagogy and conducting. Concentrations include composition, vocal performance and orchestral instrument performance. You're typically required to give a comprehensive recital performance at the end of your junior and senior years.
Master's Degree in Music
For advanced study in instrumental and voice performance, conducting and
Musical Arts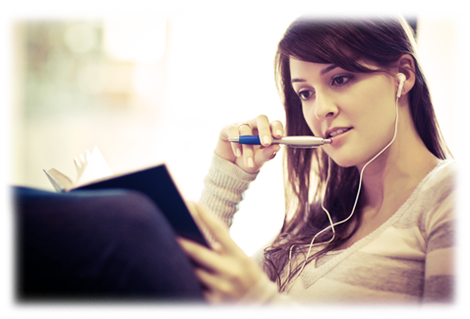 composition, you may seek a Master of Music or Master of Arts in Music programafter earning a bachelor's degree. Depending on your concentration and placement exam scores, you may take courses in instrumental pedagogy, music theory, music history and private instructional lessons. At the end of these 2-year programs, you develop a thesis, compositional project or performance recital.
Master's Degree in Music Business
To gain further insight into the music industry and increase your entrepreneurial and business acumen, a master's degree program in music business may further develop your
industry knowledge. You study current industry trends and closely examine the structure of music and entertainment industries.
Doctor of Musical Arts
If you wish to continue your education past the master's degree level, you can pursue a Doctor of Musical Arts (DMA). Courses may include thesis research, tonal analysis and advanced music composition. After earning a DMA, you may become a music professor at a college or university or seek an occupation in the music industry. These doctoral programs may take several years to complete depending on your qualifying examination scores and if you're entering with a bachelor's or master's degree.
The Career Wizard
Do I need a degree to become a musician?

Not necessarily. Depending on your desired area of musical interest or specialty , you may not need to pursue a formal degree program. For instance, to perform rock, pop and other contemporary forms of music, you might be able to become proficient enough at your instrument through private lessons and self-teaching.

If you desire to perform classical music, however, a degree may be necessary to achieve a competitive skill level. A high-level ability on your instrument is paramount over formal education, although degree programs can help you achieve a necessary comprehensive knowledge of music. Other jobs in the music industry, such as music marketing, typically require a bachelor's degree.

What do I need to do to prepare for music school?

Preparing for a collegiate music program requires a foundational knowledge of music notation and theory (scales, intervals, chords, etc.). You may be required to go through an audition process and take placement examinations. According to the National Association of Schools of Music, other components that can help you prepare for music school include frequent practice, ear development, gaining knowledge of musical forms and exposing yourself to many types of music (www.nasm.org).

What is employment like for people in the music field?

Competition is keen for working musicians and part-time employment is common. Music gigs may be more prevalent in major cities like Los Angeles and Nashville. As a performing musician , you might find gigs in bars and nightclubs, concert halls, weddings, corporate events, churches and cruise ships. You may also travel long distances to venues and perform on nights and weekends.
Musical Arts
INSIDE Track
Becoming a professional performing musician can be daunting, competitive and sometimes uncertain. Because employment may be irregular and success is often a result of talent, networking and luck, here are a few tips that may help you become an in-demand musician.
Excel at Your Instrument
Routine practice is essential to increase your musical proficiency, technique and knowledge. Music students and professionals practice and rehearse with groups; however, daily individual practice time is also important. Skills such as music reading and having a thorough knowledge of music theory can help you play in many musical situations.
Become Well-Rounded
In order to sustain regular and consistent employment as a musician, it may help to become versatile in multiple genres of music. For instance, if you are a live session guitar player, you may become more in-demand if you know how to play rock, country and jazz music. Playing other instruments can also increase your demand because you can fulfill multiple roles in a music group, ensemble or band.
Play With Other Musicians
Because recurring employment is often earned by having a solid reputation in the musician community, it's important to work well with other musicians. Additionally, by playing with multiple types of musicians, you can learn more about your instrument and music in general.
Be Proactive When Seeking Music Work
Musicians who are regularly employed not only possess musical skill, but business savvy as well. Becoming proactive with self-promotion - personal business cards, CDs, website, press kits - can help you find gigs and advertise yourself as a professional in your community.
Scholarship Central
National Association of Recording Merchandisers offers financial aid to music students and their families. Drawing from donations from large industry companies, such as Sony Music Entertainment and EMI Music Marketing, this prestigious program has awarded over 800 scholarships since 1966. Talent, a strong academic record and financial need are primary factors for scholarship consideration.
The American Society of Composers, Authors and Publishers Foundation offers several scholarships for instrumental performance, composition, vocal and songwriting students. Scholarships are awarded to students pursuing music degrees from accredited institutions.
The Broadcast Music Foundation Inc. also offers a wide variety of scholarships and competition awards for composition, jazz and songwriting students. Scholarships for women and Latino music students are also available and many scholarship programs honor artists such as John Lennon, Woody Guthrie and Charlie Parker.
This annual scholarship competition is available for young music students (ages 9-25) in the Southern California area. Winners receive between $500-$2,500, which can be used toward private music lessons and tuition for music school. Applicants are considered based on financial need and musical talent.
Musical Arts