Nutrition - A LearningPath Guide
Highest-Paying
Nutrition Jobs
Get Money
For School
Learn All the
Requirements
Editor's Note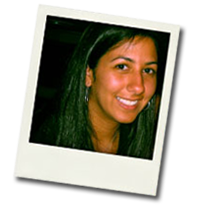 Dear Reader,
The foods we eat play a major role in our ability to remain healthy. Having studied the relationship between health and diet, nutrition professionals can offer valuable guidance about the foods that are healthiest. If you'd like a career in the field of food, nutrition and health, there are steps you'll need to take to prepare yourself to become a member of this stable and potentially lucrative profession.
As you make life-changing career decisions, we at LearningPath.org would like to assist you as much as possible. For this reason, we have researched several nutrition careers and educational options, and put together this INSIDE Guide. We also invite you to visit our site so that you may study the many nutrition-related articles you'll locate there.
We hope these pages help you find your path.
Happy reading,



Citlali Tolia
Lead Editor, INSIDE Guides

Fun Facts
In 2008, approximately 19% of nutritionists and dietitians worked on a part-time basis.
Food service managers should acquire associate's or bachelor's degrees in relevant subjects.
The majority of health educators are employed in the areas of health care and social services.
Depending on the laws of their states, dietitians and nutritionists must be licensed, registered or certified.
A number of food scientists perform applied research in an attempt to make food safer for consumption.
A food service manager must ensure the quality of the vegetables, fruits, meats and poultry that are served in his or her establishment.
Nutrition
Should I Pursue a Career in Nutrition?
Can you become a nutrition professional? To find out, study the list below. If you check more than 12 qualities or skills, this could be the best choice!
Nutrition Job Options
Dietitian
If advising others on the subject of healthy eating is your dream, you might become a dietitian. Operating under the belief that the foods we eat can be healing or harmful to our health, dietitians advocate healthy eating habits. Some professionals advise individuals who are suffering from obesity or hypertension, and help them by preparing diets that are low in sugars and fats. Dietitians work in hospitals, health care facilities and educational and correctional institutions. As a dietitian, you may specialize in several areas such as community education or management dietetics. You can even conduct research on the subject of healthy eating. A bachelor's degree will be necessary.
Food Scientist
Because they combine their knowledge of the sciences with engineering and technology, food scientists understand how to enhance the safety and
nutritional value of the foods we eat. They examine foods to gauge the protein, sugar, vitamin and fat content and, according to government standards, create ways of properly storing and preserving food. You can use your food science skills in government agencies, universities, food processing plants or private industry. If you prefer, you can become a food scientist who researches new food sources and finds ways of removing detrimental additives from food. At minimum, you'll need a bachelor's degree, but research positions require an advanced degree.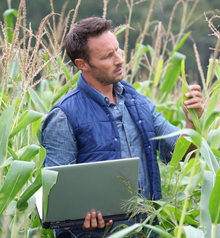 Nutrition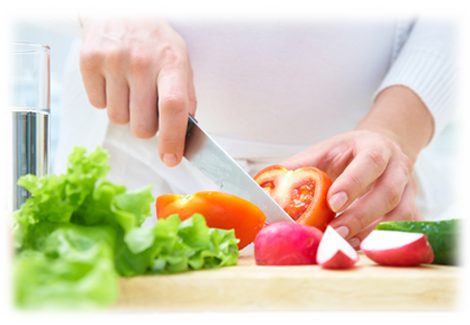 Health Educator
Health educators promote health and wellness. They advise and educate communities and individuals on the importance of good nutrition and exercise, as well as disease and illness prevention. Health educators are found in community and public health agencies, schools, universities and private organizations. Depending on where you work, you may have variable duties. In your position as a health educator, you may lead classes, give lectures on the subject of healthy living or design health education programs and literature. You might also organize health screenings to increase public awareness of wellness and proper nutrition. Bachelor's degrees are the minimum educational requirement.
Nutrition Consultant
Another job option in the field of nutrition is that of nutrition consultant. These workers advise their clientele on matters of weight and cholesterol management and the development of healthy eating habits. They also conduct nutrition screenings by evaluating the diets of their clients. You can either establish a private practice or contract with medical facilities. Additional opportunities exist with sports teams or supermarkets. Or, you might opt to work in other areas including menu planning, food service management or safety and sanitation. You should earn a bachelor's degree in a subject such as food service systems management, foods and nutrition or dietetics.
Specializations in Nutrition
Nutrition Sciences
Nutrition science studies the ways in which our bodies process the foods we eat and transform them into usable energy. The science also looks at how various medical conditions, exercise and the aging process can affect digestion. As a student of nutrition sciences, you will also examine how various foods affect our psychological health and the relationship between food nutrients and physical health. Those who study nutrition science can go on to become registered dietitians, public health nutritionists or research assistants. Nutritionists need a minimum of a bachelor's degree, but advanced-degree holders can become researchers or university professors.
Exercise Science
Also included in the health and wellness field is exercise science, which is the
study of human movement. Those who major in the subject can specialize in areas such as kinesiology or athletic training. Some careers that are associated with exercise science are strength specialist, exercise technologist and personal trainer. You could design physical conditioning programs for sports teams or use your knowledge of exercise and nutrition to help people recover their health and physical stamina after experiencing injuries, undergoing major surgeries or suffering heart attacks. You should earn a bachelor's degree if you'd like to become a professional in the field of exercise science.
Food Science
Food science is one of the life sciences, and it deals with the technicalities of food processing and spoilage-prevention. It closely examines the chemical, nutritional and biological
Nutrition
properties of the foods and drinks we consume. The study of food science involves engineering, chemistry and microbiology. It will prepare you to ensure that our food supplies are safe, nutritious, well-maintained and affordable for everyone, including the very poor. A few concentrations for food science majors include food safety, culinary science and food preservation. Begin this career by obtaining a bachelor's degree. With an advanced degree, you can become a food chemist or nutrition scientist.
Food Service Management
Food service management is ideal for individuals who want to work in the food
service industry but would prefer handling the administrative and financial aspects of the profession as opposed to food preparation. Consider enrolling in an associate's or bachelor's-level hospitality management program which will prepare you for the role of food service manager. You'll perform varied duties such as hiring and supervising workers, bookkeeping, preparing payroll and ensuring that government health, safety and sanitation regulations are observed. In addition to pricing menu items, you'll be responsible for gauging the nutritional value of the meals offered in your food service establishment.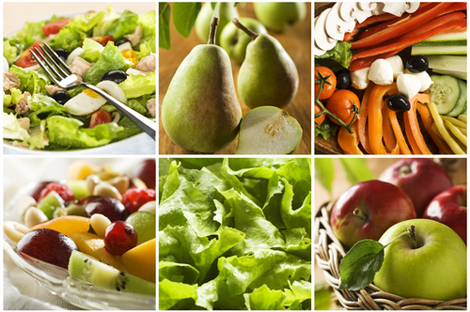 Job Predictions in Nutrition
Nutrition
Nutrition Statistics by Industry
Job Title
Job Industry
Nutrition Industry Workers as of 2010
Food Scientists
& Technologists
Scientific Research
& Development
1,720
Dietitians & Nutritionists
Nursing Care Facilities
4,830
Health Educators
General Medical & Surgical Hospitals
10,860
Dietitians & Nutritionists
General Medical & Surgical Hospitals
18,250
Food Service Manager
Limited-Service Eating Establishments
64,980
Median Annual Salaries
Job Title
Job Industry
Average Salaries as of 2010
Dietitians & Nutritionists
Offices of Physicians
55,700
Dietitians & Nutritionists
Outpatient Care Centers
$56,180
Food Service Managers
Traveler Accommodation
$60,650
Food Scientists
& Technologists
Scientific Research
& Development
$74,800
Food Scientists
& Technologists
Management of Companies
$74,930
Source:bls.gov
Nutrition Degree Options
A.A.S. Degree in Food Service Management
A program such as the 2-year Associate of Applied Science in Food Service Management will teach you all aspects of the profession, including the importance of nutrition, diet and cost controlling as they relate to restaurant operations. An associate's program in food service management will prepare you to become a catering manager, diet technician, restaurant owner or food service manager. Your studies will consist of nutrition principles, business, medical nutrition therapy, clinical nutrition, mathematics and food quantities. You might even transfer your credits to a hospitality management or culinary arts program at a 4-year university.
Bachelor of Science in Wellness Studies
The field of wellness encompasses exercise, nutrition and emotional health.
Nutrition and wellness studies programs will provide you with the skills to teach others to live healthy lifestyles. By advising clients on what they eat and determining the nutritional value of their diets, you'll assist them in avoiding illnesses associated with poor nutrition. Among the science courses included in B.S. in Nutrition & Wellness programs are microbiology, inorganic chemistry and nutritional biochemistry. Bachelor's degree programs in health and wellness, on the other hand, may focus more on adult physical fitness and social concerns, and include classes in kinesiology, exercise, fitness and nutrition.
B.S. in Food Service System Administration
If you have leadership aspirations and want to pursue professional positions such as food service director, menu analyst or food service manager, you can
Nutrition
enroll in a 4-year Bachelor of Science in Food Service System Administration program. Such business-oriented programs offer studies in accounting, macroeconomics, business finance and business law, along with courses in biology principles, chemistry laboratory and advanced food technology. Upon completion, you'll be qualified to lead and train junior food service staff in safe and healthful food production practices. You can work in a number of institutional settings including schools, hospitals or nursing homes.
Master of Science in Nutritional Science
Advanced training is available if you'd like more comprehensive training in
dietetics and nutrition. After earning a bachelor's degree, you can enroll in a thesis or non-thesis Master of Science in Nutrition Science program. With a master's degree, you have the option of pursuing a doctorate degree or starting a career in medical nutrition, community nutrition or food science. Consisting of classroom and laboratory learning experiences, your master's curriculum will offer courses such as biological chemistry, advanced nutrition and vitamins and minerals in nutrition. A thesis option will also require extensive research, while a non-thesis program will focus on professional development.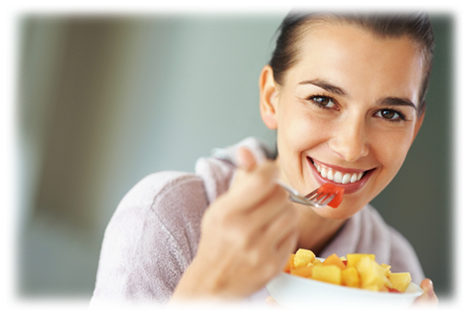 The Career Wizard
Is employment growth expected in the field of nutrition?
Due to increased awareness of the link between diet and disease prevention, dietitians and nutritionists will experience growth at a rate of about nine percent between 2008 and 2018. Jobs for food service managers will increase by five percent, with new opportunities in grocery stores. Since quality food production is an ongoing concern, food scientists can expect job expansion of 16%. Employment of health educators will increase at a rate of 18% because of the public's need for the information they provide.
What work conditions and settings might I expect?
Although you may at times work in airy, ventilated areas as a nutritionist or dietitian, you might also stand for long periods or be expected to work in hot kitchens as you perform your duties. Long hours will be necessary if you become a food service manager, and you can experience hectic conditions as you deal with the public or the unforeseen absences or schedule changes of food service facility staff members. Offices and classrooms are commonplace work environments for health educators.
Are there opportunities for advancement in the field?
Experience is necessary to advance your nutrition career. Dietitians often grow into management-level positions such as associate director or dietetic-department director. Those who obtain master's degrees can take on advanced positions in research, public health or clinical areas. Food service managers can advance by joining larger food service establishments or by moving into jobs in regional management. Health educators typically become supervisors, executive directors or researchers.
Nutrition
INSIDE Track
As a college graduate who is about to enter the job market, you will want to do everything in your power to prepare yourself for a career in nutrition. If you want to ensure that you will be a top-notch job candidate, here are some steps you can take while you are still in college:
Obtain an Advanced Nutrition Degree
Whenever feasible, it's a good idea to acquire a master's or doctoral degree in your chosen field. Advanced degrees allow you to increase your professional opportunities as well as your income potential. They may also be necessary for promotions within some organizations. By earning a 2-year master's degree in nutrition, you can open doors to prestigious careers in academia, public health or research.
Enroll in a Joint Degree Program
Earning dual degrees in programs such as the Master of Science in Food Systems Administration and Master of Business Administration can prepare you to take on the challenges of an
administrative role in food service or nutrition. If you prefer a career in exercise science, double-major in nutrition science and exercise physiology or fitness. Afterward, you can pursue your goals as a business owner or administrator.
Complete a Co-Op Program
Some universities offer co-op programs for the benefit of their students. A paid co-op experience is similar to an internship in that it allows you to gain job knowledge and expertise while you're a college student. Participating in a co-op program also gives you one year of verifiable work experience to add to your resume. You may need to maintain a minimum grade point average to qualify for entry to co-op programs.
Licensing & Certifications in Nutrition
In most states, it is necessary for dietitians and nutritionists to obtain a license or certification, or to become registered in order to work in the field as titled professionals. It is possible to practice as an untitled dietitian or nutritionist if one wants to forgo the process of obtaining credentials. Food service managers and health educators may earn voluntary certifications. Read on for licensing and certification facts:
To acquire a dietetics or nutrition license, certification or registration in any of the 46 states in which it may be necessary, you'll need to pass a state-administered examination. Check with your state for eligibility requirements.
Degreed dietitians and nutritionists can earn the voluntary Registered Dietitian designation by achieving a passing score on the American Dietetic Association's examination.
The National Restaurant Association Educational Foundation grants the Foodservice Management Professional (FMP) credential to experienced managers who pass a written examination.
Health educators with bachelor's degrees and experience qualify for the Certified Health Education Specialist (CHES) designation upon passing a certification examination.
Nutrition
Professional Organizations
There are several advantages to be gained from joining professional industry groups, including the opportunity to network with peers and to continue the learning process throughout your career. Below are some associations for nutrition professionals:
The American Dietetic Association is the world's most sizable food and health organization. It provides its members with career information, mentoring programs and internships. In addition, members can attend annual food conferences and enjoy reduced rates on liability insurance, travel and credit cards.
Formed in 1919, the National Restaurant Association now represents approximately 380,000 restaurants and suppliers. Aspiring restaurateurs have access to financial assistance and culinary training programs as well as a restaurant job bank.
The American Association for Health Education was established in order to
give professional assistance to and provide resources for health educators. Members can participate in professional development programs such as webinars and internships. Online instruction is offered on topics such as health behavior, epidemiology and drug prevention education.
Nutrition Scholarship Central
In partnership with association groups, the ADA offers scholarships which range from $500-$3,000. Eligible students must be enrolled in the third or fourth year of a bachelor's-level nutrition program, or the second year of a dietetic technician program.
Membership in the American Dietetic Association is required for these scholarships that have values of $500-$10,000. Enrollment in an undergraduate or graduate dietetic program, internship or dietetic technician program will be necessary, and specific-state residency may be required.
Graduate students of food science and research programs who maintain grade point averages of at least 3.0 are eligible for this $3,000 award that is offered in partnership with the Institute of Food Technologists. Applicants must also have demonstrated aptitudes for the sciences.
Students who wish to study dietetics and nutrition, among other subjects, may be eligible for this award which ranges from $500-$4,000. Applicants may be enrolled in associate's, bachelor's or master's-level programs, and must be recommended by a food service professional or educator.
Nutrition