A LearningPath.org Guide Inside Psychology and Human Behavior
Projected


Job Growth
Potential Psychology
Career Paths
The Career Wizard
Editor's Note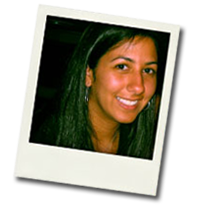 Dear Reader,
Are you fascinated by the inner workings of the human mind? Do you have a compassionate nature and an interest in helping people live happier lives?
At LearningPath.org, we know that deciding what you want to do for the next decade or two can be a daunting experience with significant implications for your job prospects - and your life. Fortunately, you don't have to walk in the dark - we've created the INSIDE Psychology & Human Behavior guide so you have helpful tools to begin that process. In it, you will find plenty of useful, unbiased information that can help you decide whether psychology or one of its related fields is an appropriate career path for you. We also invite you to visit LearningPath.org's extensive collection of psychology-related articles.
We hope these pages help you find your path.
Happy reading,



Citlali Tolia
Lead Editor, INSIDE Guides

Quick Facts
More than 1/3 of all psychologists are self-employed.
Some psychologists study animals instead of people.
If you want your own psychology practice, you'll need to get your Ph.D.
Psychologists deal with a wide range of issues, including substance abuse, depression, marital problems, criminal behavior, aging and pain management.
Counseling promises to be a field of steady growth in the next decade.
Knowledge of psychology and human behavior is very useful in business, marketing and sales.
Psychology and Human Behavior
Is Psychology & Human Behavior for You?
Psychologists, counselors and human behavior specialists have certain personality traits that make them particularly suited to this kind of work.
What Degree Should I Earn?
Associate of Arts in Psychology Though uncommon, 2-year associate's degree programs in psychology are available at several colleges. If you're looking for a brief background in issues of human behavior, you could enter one of these programs, which includes courses focused on biological, clinical and social psychology as well as general education requirements. Associate's degree programs are designed to get you working in state healthcare facilities, although most jobs will require additional on-the-job training.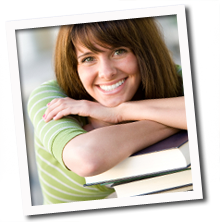 Bachelor of Arts in Psychology Bachelor's degree programs in psychology possess a scientific basis, but it's important to remember that they're liberal arts curricula at heart. These programs don't qualify you to be a practicing psychologist, but like an associate's degree curriculum they can put you to work in government healthcare facilities or as an administrative assistant to practicing psychologists. Here you'll undertake a 4-year education with a deeper background in both general classes and subjects specific to psychology, which often requires lab observation classes.
Master's Degree in Psychology or Human Behavior If your interest lies in clinical psychology, a master's degree might represent a necessary stepping stone between bachelor's and doctoral degrees. However, master's degrees can also lead to employment. They can qualify you to be a clinical psychologist's research assistant or to work as an industrial-organizational psychologist.
Psychology and Human Behavior
Educational Specialist (Ed.S.) in Psychology Degree If you want your psychology work to take you to a school setting, you might consider an Ed.S. degree in psychology. Sometimes these serve as alternatives to master's degree programs, requiring only a bachelor's degree to enter, while other times you'll need to have earned your master's degree beforehand. Regardless, you'll typically spend two years in this program learning to apply the principles of psychology to adolescent development and education and a third year completing a school internship.
Doctor of Psychology (Psy.D.) Degree To be a practicing psychologist, you generally need a doctoral degree. That gives you two options. The first is to earn your Psy.D.. These degree programs
focus more on the clinical aspects of the trade. They generally take five years to complete, and you'll probably have to write a dissertation as well as undergo a full-year internship.
Doctor of Philosophy (Ph.D.) in Psychology Degree
Your other doctoral option involves earning a Ph.D. in psychology. In these programs, you'll focus more on the research of psychological matters, although issues of practice are involved as well. Ph.D. programs will be helpful if you intend to pursue an academic career in psychology. Theory usually takes a strong precedence here. Like the Psy.D., these programs usually take about five years to complete and require you to craft a dissertation and possibly intern in a clinical setting.
Career Paths & Specializations
If you are interested in helping people navigate life's challenges, you may want to explore the possibilities in psychology and related fields. You can focus on mental health, children, the elderly, families or the newer field of industrial psychology. If, on the other hand, you are interested in social development and the ways different cultures make us who we are, the social sciences offer a fascinating window into human behavior.
Psychologist
A clinical psychologist helps people deal with personal issues such as death, grieving, divorce or general life stressors. Sometimes psychologists work with clients in healthcare settings or rehabilitation centers. You may choose to work in a school or workplace environment, have a private practice or conduct research or forensic investigations. If you are interested in becoming a psychologist, you need at least a master's degree to work in industrial psychology and in some school environments; in order to get a license for private practice, you have to earn a doctoral degree.
Counselor
If you are passionate about helping people, are able to work independently and have a strong code of ethics, becoming a counselor may be a good career choice for you. Counseling is an extremely broad field that encompasses diverse specializations such as rehabilitation, marriage, family, school and more. Because counseling is such a broad field, education and licensing or certification requirements vary according to specialization and location. Most states require a master's degree to become licensed.
Social Worker
If you are dedicated to helping people as a counselor and want to improve people's lives in the public sector, social work may be another option to consider. Social workers assist people with social problems, disabilities, unemployment, housing and school-to-family communications. They often work with
Psychology and Human Behavior
families in crisis and deal with situations where some form of abuse may be present. Social workers also provide a bridge to social services. If you have a bachelor's degree in social work, you may be hired as a caseworker, residential counselor or mental health assistant. A master's degree and clinical experience are needed to obtain licensing.
Social Scientist
If you are interested in understanding how humans develop physically, socially and culturally, and how individuals and groups relate to power, decision-making and change, then becoming a social
scientist may be a good option for you. Social scientists study human behavior and the relationships between society, culture, institutions and communities. The various areas of specialty include anthropology, archaeology, cultural geography and history. Good analytical, written and communication skills are essential in this field.
Opportunities Beyond Institutions
Career advancement in psychology and human behavior-related fields offer opportunities for teaching, research, administration and supervisory positions.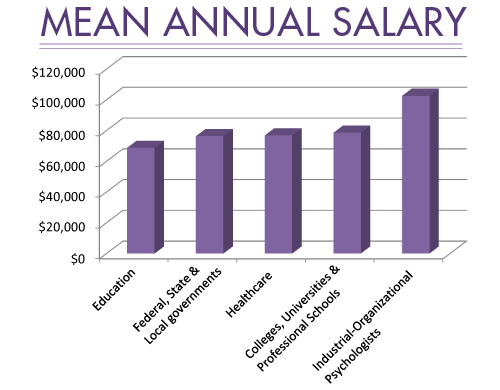 Employment Projections
Good news - the number of jobs in the psychology field is expected to increase over this decade.
2008 Employment
2018 Projected Employment
Percentage Change
Clinical, Counseling and School Psychologists
152,000
170,200
12%
Industrial-Organizational Psychologists
2,300
2,900
26%
Psychologists,
All Other
15,900
18,300
14%
Psychology and Human Behavior
Where do Psychologists Work?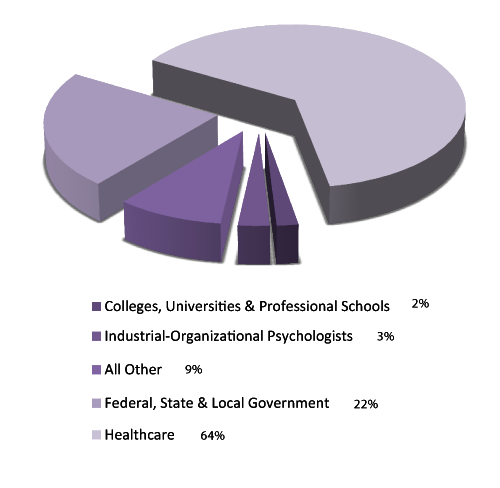 You can find psychologists working in several different areas within the psychology and human behavior fields.
Psychology and Human Behavior Career Options by Level
Psychologist's Assistant
If you've got a bachelor's degree in psychology, you can qualify to assist licensed psychologists in a variety of settings. For instance, you could find employment as an administrative assistant for a psychologist with a private practice. You might also find work at mental wellness facilities or rehabilitation centers. Occasionally, an associate's degree in psychology will qualify you for the latter as well, although such programs are relatively uncommon. In those facilities, you won't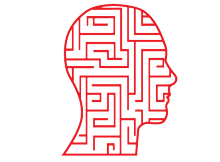 go to work directly as a counselor but rather as counselor's aides. There you'll receive on-the-job training that could prepare you for a full-time counseling career if you decide to continue your education. If you've got a master's degree, you can also be a research assistant for a practicing psychologist.
Industrial-Organizational Psychologist
Job-seekers with a master's degree in psychology can qualify to work as an industrial-organizational psychologist. There, you'll put your knowledge of human behavior to work in a corporate setting. As part of a company's human resources department, you'll work on improving your employer's efficiency by helping the attitudes and behavior of other employees. Ph.D. programs are available in the industrial-organizational field as well, though typically master's degrees are sufficient for employment. Licensing is available for industrial-organizational psychologists, but not required.
Psychology and Human Behavior
Educational Psychologist
If you want to work in a school setting, you'll need an Educational Specialist (Ed.S.) degree in psychology.
Occasionally those degree programs replace a master's degree curriculum; other times, you'll need to get your master's degree first. Either way, you'll spend two years in a classroom setting and an additional year interning at a school to earn your degree. After that, you'll assist children in an academic setting, helping to foster their success. That might entail working with students who have learning disabilities, helping those with a stressful home life or just providing general guidance to those who need it. You'll need to be licensed if you want to be an educational psychologist; specific licensing requirements vary by state.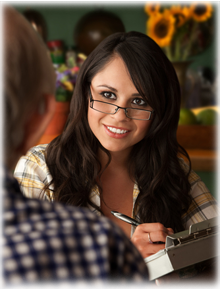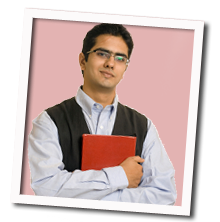 Independent Practice Psychologist
This is the profession you probably think of when you hear the term 'psychologist.' As a psychologist, you either operate out of a clinic and work one-on-one with patients who require your services or you can find research and teaching positions in the academic world. Either way, you'll need a doctoral degree in psychology - either a Ph.D. or Psy.D., depending on your specific interests - which generally means about five years of schooling, writing a dissertation and completing a clinical internship. Additionally, all states require independent psychologists to be licensed. Beyond your educational experience, you'll need to pass an examination administered by the state in which you intend to practice.
Licensing and Certifications
Once you have determined your professional goals, it's important to research licensing and certification requirements by profession and state. Psychologists and psychotherapists face different requirements than counselors; clinical social workers can receive certification with a master's degree and may choose to practice private counseling.
A traditional practicing psychologist must generally hold a doctoral degree, and have completed an internship with approved supervision and a year or two of professional experience.
School psychologists can gain certification through the National Association of School Psychologists (NASP), a national credentialing board recognized in 31 states.
Social workers wishing to go into private practice need a master's degree, approximately 3,000 supervised clinical hours and licensing or certification from their individual state.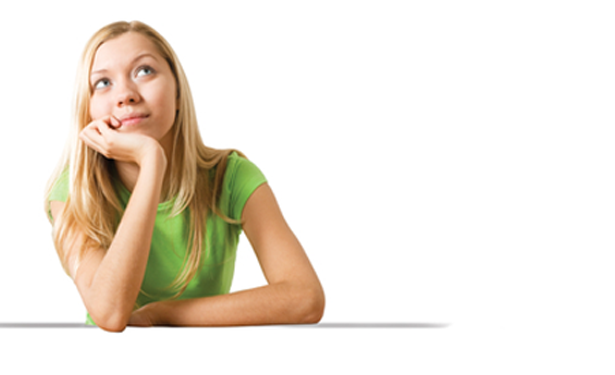 Psychology and Human Behavior
Professional Organizations
Professional organizations are important affiliations for practitioners and offer support, information on licensure and certification, resources for continuing education, networking possibilities and more. Some of the better-known organizations include:
The American Psychological Association (APA) has numerous divisions that include rehabilitation, school, neuropsychology, evaluation, industrial psychology and more.
The American Counseling Association (ACA) is a non-profit organization devoted to the counseling profession. ACA offers continuing education resources, advocacy and an influential role in developing ethical standards in the field.
The Association for Comprehensive Energy Psychology (ACEP) might be considered the 'rebellious child' of the APA. It is run by professionals with extraordinary credentials who advocate for acceptance of a new model of healing in the field, with a particular focus on trauma.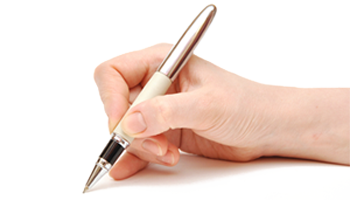 INSIDE Track: Psychology & Human Behavior
Counseling is an evolving field that reaches beyond the confines of the American Psychological Association (APA). While traditional independent practice still requires a Ph.D., more doors are opening for practitioners interested in taking a holistic approach to treatment. Training in complementary and alternative care, continuing education and specialization are all potential assets if you want to maximize your appeal as a job candidate.
Get an advanced degree – While a master's degree in counseling or psychology allows for certain positions within corporate and educational structures, a Ph.D. is essential for group or private practice, teaching and research positions.
Expand your area of specialty – Training in more than one area can only increase your value in the marketplace. Some examples might be family, marriage and couples counseling; aging, grief and dying; substance abuse, rehabilitation and domestic violence; trauma; or any combination of the above.
Learn complementary skills – While it still meets with some resistance from the APA, there is a growing movement towards incorporating mind-body practices into traditional talk therapy. Energy psychology, nutritional therapies, meditation, EFT, qi gong, yoga and many other healing protocols are finding their way into hospitals, private practices and the corporate sector. The field is continuing to change as science and evolution bring new influences to bear on psychology as a whole. Talk therapy alone is no longer considered the gold standard in most circles, and increasing numbers of therapists are learning new skills to strengthen the efficacy of their practices.
Professional Development Traditional psychotherapy is being challenged by evolution, and it is beneficial for practitioners to stay abreast of changes in the field. There is a growing movement towards innovative approaches that are proving to be highly successful, such as somatics, mindfulness, energy psychology, EMDR, meditation and hypnotherapy.
Psychology and Human Behavior
The Career Wizard
What kind of licensing requirements exist in the psychology profession?

Many career options open to those with bachelor's or master's degrees don't require licensing. For example, if you assist licensed professionals or work in the corporate sector as an industrial-organizational psychologist, you don't need any licensing. If you work in a clinical or school practice, though, you'll have to meet licensing requirements, which vary by state. Meanwhile, clinical psychologists usually need a doctoral degree, an internship or other professional experience and a successful exam score.

What else can I do with my bachelor's degree in the field?

Lots of people who earn bachelor's degrees in psychology don't continue their careers in that field. An undergraduate education in psychology imparts many skills employers find desirable, such as the ability to think critically and scientifically, craft complicated reports and understand how people behave. With a bachelor's degree in psychology, you might work in public relations, advertising, healthcare, journalism or law enforcement.

What's my earning potential in the psychology field?

According to the U.S. Bureau of Labor Statistics (BLS), psychologists who worked in clinics or schools earned a mean annual wage of $72,310 in 2009. For industrial-organizational psychologists, that increased to $102,570. Clinical psychologists earned an average of $109,550. Furthermore, the BLS predicts 12% job growth in the field through 2018.
Get Money For School
A significant number of scholarships and grants are available for Psi Chi members, ranging from $300 research awards to internship grants of $7,000. Students and faculty can become members through affiliated colleges and universities.
NASP-ERT awards several grants and scholarships. Offerings include research grants up to $1,000 as well as the Minority Scholarship Program, which was created to provide $5,000 in assistance to minority graduate students specializing in school psychology.
This award gives $1,500 to Native American college students pursuing a graduate or undergraduate degree in public health or science. Eligible degree programs include public health psychology, community or occupational health psychology and critical health psychology. Two disbursements of $750 are made in both the spring and fall semesters. Students can reapply on a yearly basis.
Psychology and Human Behavior