Sports Medicine - A LearningPath.org Guide
Highest-Paying
Sports Medicine
Careers
What is
the Sports
Medicine
Job For Me?
Get Money
For School
Editor's Note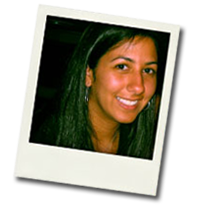 Dear Reader,
You might enjoy a career in sports medicine if you love sports and are athletic. Sports medicine deals with the after-effects of exercise and physical exertion. It is dedicated to the diagnosis and treatment of injuries that were sustained during sports. As evidenced by employment statistics, careers in this area are becoming increasingly popular.
At LearningPath.org, we'd like to offer assistance as you choose a future career, so we've developed this INSIDE Sports Medicine Guide. In it, you'll find information on careers and education that will help you to make a balanced decision. We also invite you to visit our site so that you can examine the many sports medicine-related articles you'll find there.
We hope these pages help you find your path.
Happy reading,



Citlali Tolia
Lead Editor, INSIDE Guides

Fun Facts
Certification is necessary for most physical fitness workers.
Despite the fact that the minimum educational requirement for athletic trainers is a bachelor's degree, many go on to earn advanced degrees.
Health clubs and community organizations are common work settings for exercise physiologists.
Biomechanics specialists must usually undergo master's or doctorate-level training.
Athletic trainers put in long hours, often working in excess of 70 hours per week.
A sports nutritionist can work at the home of a client, within a sports facility or from their own homes.
By 2018, there are expected to be 76,800 new fitness workers in the U.S.
Sports Medicine
Might I Enjoy a Career in Sports Medicine?
Admittedly, some sports medicine careers are more challenging than others. If you checked more than 12 items from the list, this could be the career for you!
Sports Medicine Job Options
Sports Medicine Physician
While there may be several members of a sports medicine team, the sports medicine physician is at the helm. In this capacity, you'll examine and treat high school, college or professional athletes who suffer from sports-related injuries or who have chronic illnesses such as asthma. By prescribing supplements and specific exercises designed to build strength, you'll help athletes who want to increase their levels of physical fitness. Sports medicine physicians earn Doctor of Medicine (M.D.) or Doctor of Osteopathic Medicine (D.O.) degrees, then specialize in areas such as internal, family or physical medicine. They later go on to receive further training in the sub-specialty of sports medicine.
Sports Nutritionist
The role of a sports nutritionist is to counsel athletes on nutrition and help them to maintain body fat and muscle mass levels that are conducive to optimum physical performance, weight management and proper hydration. As you work in collaboration with team doctors and coaches, it will be your duty to create well-balanced meals plans that include herbal and nutritional supplements and to educate athletes on how to select healthier foods when shopping. Sports nutritionists sometimes use a form of nutrition therapy to treat medical ailments such as anemia and food allergies. At minimum, a bachelor's degree in food and nutrition will be needed, but some employers may prefer a master's degree.
Sports Medicine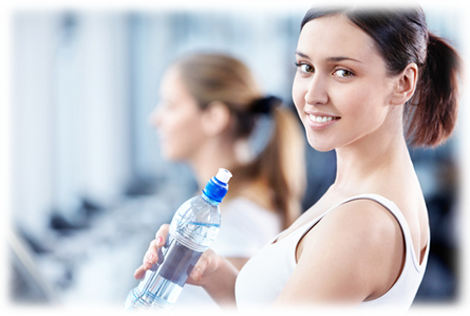 Athletic Trainer
Athletic trainers are classified as allied health professionals. They work closely with, and under the direction of licensed team physicians. Your training in this area will prepare you to assess and treat athletes' injuries, sometimes immediately after they occur on the playing field. You'll prevent injuries from occurring through the application of protective bandaging and tape. Furthermore, you'll give instruction in the correct use of equipment and demonstrate ways of improving one's balance through exercise. Athletic trainers also have administrative duties, including assisting with budgets and purchasing. You will need a bachelor's degree in athletic training or a related subject.
Biomechanical Engineer
Biomechanics is sometimes referred to as kinesiology. It combines biology with mechanics and uses the laws of physics to study how the human body or other biological systems react during movement. To become a biomechanical engineer, you must study both engineering and anatomy. You may specialize in orthopaedics and work in areas such as research and development, or you can specialize in movement analysis and work with doctors, coaches and athletic trainers as you use gait analysis, electromyography and other methods to assist athletes who want to improve their performances. You will need a bachelor's degree in mechanical engineering, as well as an advanced degree if you want to specialize.
Sports Medicine Degree Options
Therapeutic & Sports Massage Therapist Certificate
To become a licensed massage therapist, you might first earn a therapeutic and sports massage therapist certificate. Some community colleges offer relevant programs, but you can also attend a private school of massage therapy. Your curriculum should include kinesiology, advanced massage, sports massage and small business management. Through your studies, you'll learn methods of healing the body through touch and you'll develop the skills to help you navigate the business side of your career. When you graduate from a therapeutic and sports massage therapy program, you'll be prepared to take the national massage therapy examination and to take on entry-level employment.
Bachelor of Science in Athletic Training
An undergraduate degree such as the Bachelor of Science in Athletic Training will give you theoretical and hands-on clinical skills in the subject, which will
enable you to prevent, assess, treat and rehabilitate athletic injuries and forge a career in athletic training or research. The Bachelor of Science in Athletic Training program will focus on sports medicine, therapeutic exercise and evaluation techniques. You'll take general education classes including sociology, psychology and biology, as well as professional courses such as exercise physiology, sports nutrition, biomechanics and clinical kinesiology. As you conclude your training, you should be qualified for certification.
Sports Medicine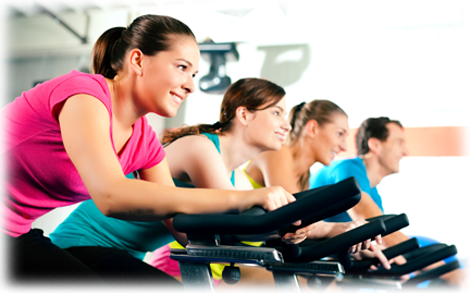 Bachelor of Science in Exercise Physiology
Undergraduate exercise physiology programs encompass human physiology, human anatomy and exercise physiology, and some are challenging enough to fulfill admission requirements to a Doctor of Physical Therapy program upon graduation. You will learn to design exercise programs and to ascertain a client's level of physical fitness. Your course load may include strength and conditioning principles, anatomy, sports epidemiology and exercise pathophysiology. You can choose electives such as human genetics and allied health microbiology. Prerequisite courses for the Bachelor of Science in Exercise Physiology program may include introductory calculus, zoology and exercise science.
Doctor of Physical Therapy Degree
Before becoming a sports physical therapist, you'll need to complete a4-year pre-physical therapy undergraduate program which covers courses such as pharmacology, neuroscience, pathology and exercise physiology. Then you should enter a 3-year Doctor of Physical Therapy program, where you'll gain the professional and clinical skills to carry out the duties of a physical therapist at the entry-level. Admission to such programs is competitive, and as an applicant, you must receive excellent scores on the GRE General Test and maintain the minimum grade point average of the educational institution in question. Finally, you should complete a residency in sports physical therapy.
Sport Medicine Employment Projections
Sports Medicine
Salaries by Industry
Job Title
Job Industry
2010 Average Salaries
Fitness Trainers &
Aerobics Instructors
Other Schools
& Instruction
$33,130
Fitness Trainers &
Aerobics Instructors
Amusement & Recreation Industries
$37,250
Athletic Trainers
Colleges, Universities
& Professional Schools
$44,730
Athletic Trainers
Elementary & Secondary Schools
$52,840
Dietitians & Nutritionists
Offices of Physicians
$55,700
Physicians & Surgeons
Offices of Physicians
$210,020
Occupational Statistics by Industry
Job Title
Job Industry
Professionals
as of 2010
Athletic Trainers
Colleges, Universities
& Professional Schools
3,670
Dietitians & Nutritionists
General & Surgical Hospitals
18,250
Physicians & Surgeons
Offices of Physicians
149,030
Fitness Trainers & Aerobics Instructors
Amusement & Recreation Industries
153,560
Career Paths in Sports Medicine
Exercise Physiology
Exercise physiologists who specialize in sports medicine assess the metabolism and cardiovascular health of athletes. They prescribe exercise regimens that aid in health maintenance and reduce the risk of injury. You'll gauge the strength, flexibility and fitness levels of your clients by having them walk on treadmills or lift weights, then create individualized exercise plans designed to increase endurance and overall athletic performance. Exercise physiologists work in military training facilities, universities and colleges and various athletic programs. Often, master's degrees in exercise physiology are the minimum requirement.
Sports Physical Therapy
Physical therapy helps patients who have conditions or injuries that limit
physical mobility. Through the development of individual treatment plans which utilize exercise, infrared lights and ultrasound, a physical therapist is able to help his or her patients by alleviating pain and restoring freedom of movement. Physical therapists who specialize in sports may work in sports medicine centers, schools and health clubs, as they assist athletes in building endurance and strength and in becoming faster performers. You must earn a bachelor's degree and complete either a master's physical therapy (M.P.T.) program with a concentration in sports medicine or the more prevalent doctoral (D.P.T.) program.
Sports Medicine
Sports Massage
Athletes who are training for events or in the midst of competitions frequently receive warm-up and conditioning sports massages. When you become a sports masseuse, you'll manipulate the muscles of the body for the purposes of soothing soreness and improving tone, flexibility and overall performance. This form of preparation can also greatly reduce the risk of injury to the athlete. Even as an athletic event is winding down, a massage by a trained sports masseuse can prevent muscle cramping and tightening which is often the result of over-exertion. Massage therapy is regulated in most states. This means that formal training through an accredited college or licensed school of massage therapy is required.
Kinesiology
The broad field of kinesiology studies the movement of the human body and the relationship between muscles and organs. The science includes sub-specialties such as sports, exercise and health. Because the field is so diverse, one who studies kinesiology can go on to several careers including athletic director, sports manager or kinesiologist. A kinesiologist uses muscle testing to determine whether muscle functions are balanced or abnormal. It's also possible for kinesiology professionals to work in allied health, including occupational therapy, physical therapy and respiratory therapy. You may obtain an undergraduate degree in a kinesiological science subject such as fitness management or allied health.

The Career Wizard
What high school subjects should I study?
Start planning for your sports medicine career even before you begin your post-secondary studies. In high school, delve into your science and mathematics classes. This includes biology, physics, chemistry, calculus and geometry. By excelling in these subjects, you'll qualify for advanced placement courses, which may help you gain entrance to a college or university of your choosing. Also, you'll want to perform well in all English courses, and study as many health-related subjects as possible.
How can I advance in the sports medicine field?
With experience, there are several pathways to advancement in sports medicine. If you're a physical therapist, you might become a researcher or a college professor. Fitness workers often go on to become exercise directors and managers, and some dietitians earn master's degrees in order to obtain public health or advanced clinical positions. Athletic trainers may go on to careers in hospital administration or become athletic directors, and massage therapists can become self-employed.
What is the predicted job outlook?
Employment is expected to expand more quickly than usual, particularly for athletic trainers and fitness workers. Between 2008 and 2018, jobs for athletic trainers are predicted to grow at a rate of 37% and fitness workers will experience growth at a rate of 29%. It is believed that, as the population ages, people grow more concerned with maintaining their health and becoming physically fit. Athletic trainers will see more jobs because they prevent injuries and can provide cost-effective care.
Sports Medicine
INSIDE Track
Stand out from other applicants when you enter the job market by displaying an impressive resume and an array of skills that your competition may not possess. Following are some important steps you can take prior to graduation:
Volunteer Your Services
Sports medicine careers require a great deal of study and hands-on experience. One way of acquiring the skills and knowledge you'll need is by volunteering. You can assist the athletes on one of your college's sports teams or you can become a volunteer at a sports medicine facility or hospital. By physically transporting patients or coaching them as they exercise, you'll get an idea of what your future job will entail.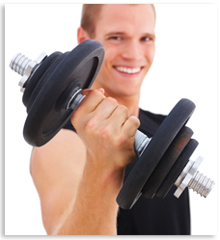 Obtain a 5-year Master's Degree
Some universities make it possible for you to obtain bachelor's and master's degree in only five years, as opposed to the usual six or more years it might take otherwise. For instance, you can enroll in 5-year exercise physiology or kinesiology programs which will allow you to participate in research and clinical assessments and give you solid knowledge of human movement and how the body responds to physical activity.
Complete a Residency Program
Aspiring sports medicine physicians and physical therapists are required to undergo on-the-job training through a residency. Sports medicine residencies will teach you to diagnose and treat athletic injuries, but you must first complete a residency in orthopedic surgery. A sports physical therapy residency will offer clinical and academic training, as well as job-shadowing opportunities with licensed doctors.
Sports Medicine Licensing & Certifications
Physical therapists and sports medicine physicians in every state must have licenses. Dietitians in some states require licenses; others must be certified or registered. Athletic trainers in most states need licensing or certifications and massage therapists in most states must have licenses. Following is more information:
To be eligible for licensing, physical therapists must pass the National Physical Therapy Examination as well as a jurisprudence test.
Athletic trainers are required to pass an examination given by the Board of Certification. Applicants must possess undergraduate or advanced degrees.
By passing an examination, fitness workers can receive certifications through accredited organizations such as the National Academy of Sports Medicine.
Unless your state requires licensure, you may practice as an untitled dietitian or nutritionist. Check with your state for specifics.
Medical doctors must pass the U.S. Medical Licensing Examination or the Comprehensive Osteopathic Medical Licensing Examination, which requires graduation from an approved medical school.
Massage therapists must pass the National Certification Examination for Therapeutic Massage and Bodywork.
Sports Medicine
Professional Organizations
Professional associations offer their members several advantages. Opportunities to become certified or update one's professional skills are just a few of the bonuses. Rea d on for information on professional sports medicine organizations:
Established in 1950, the National Athletic Trainers' Association is comprised of more than 30,000 members. With membership, you can make use of continuing education and other career development programs. Members can participate in webinars and attend annual meetings. Discounts are available on various forms of personal and property insurance.
The National Strength and Conditioning Association provides scholarship programs, a membership newsletter and access to the organization's online journal. Members are able to network with one another and receive access to job leads through the association's career services program.
The American College of Sports Medicine boasts about 45,000 members around the world. You may qualify for exercise-related research grants and
honor awards and you can partake of Web-based continuing education programs. Members also attend webinars on topics such as exercise epidemiology and exercise physiology.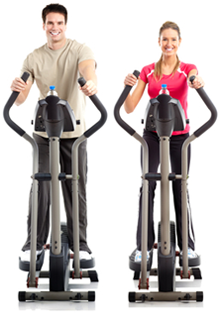 Sports Medicine Scholarship Central
Established by Pat Croce, this $1,000 scholarship is one of the athletic training awards offered by the Department of Sports Medicine at West Chester University of Pennsylvania. It is intended for qualified new freshmen of the university.
This scholarship ranges from $250-$750. The award is presented by the New England Chapter of the American College of Sports Medicine. Qualifying students are New England-area residents at the undergraduate, master's and doctorate levels. Students must submit letters of recommendation to be eligible.
The Washington Career and Technical Sports Medicine Association grants awards ranging from $200-$600 to current high school seniors who want to obtain degrees in the medical arena. Applicants must have GPAs of at least 3.0 and be sponsored by an instructor or athletic trainer.
Qualified recipients of this scholarship are students who are pursuing bachelor's or master's degrees in athletic training. A minimum GPA of 2.50 is required and applicants must list at least three certified athletic trainers among their references. The amount of this award is undetermined.
Sports Medicine