Vehicle Repair & Maintenance - A LearningPath.org Guide
Is Vehicle Repair
& Maintenance
For Me?
Required Licensing
and Certifications
Editor's Note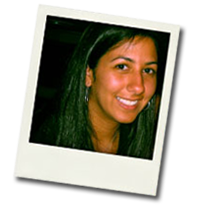 Dear Reader,
If you're an individual who loves working with your hands, enjoys the process of learning new technology and, most of all, loves cars and watercraft, it's understandable that you might want to know more about a potential career in the vehicle repair and maintenance industry. Opportunities are plentiful for well-qualified vehicle mechanics and technicians.
We at LearningPath.org have accumulated information from many reputable sources and developed this vehicle repair and maintenance INSIDE guide. We want to make it easier to decide upon and reach your educational and career goals. You're invited to visit our site so that you may study the collection of vehicle repair and maintenance-related articles you'll find there.
We hope these pages help you find your path.
Happy reading,



Citlali Tolia
Lead Editor, INSIDE Guides


| Vehicle Repair & Maintenance Job Title | Job Industry | Salaries as of 2010 |
| --- | --- | --- |
| Auto Body Repairers | Automobile Dealerships | $43,190 |
| Automotive Service Technicians & Mechanics | Automotive Parts & Tire Stores | $33,470 |
| Motorcycle Mechanics | Motor Vehicle Parts & Suppliers | $49,160 |
| Motorboat Mechanics | Other Amusement & Recreation | $41,110 |
Source: bls.gov
Vehicle Repair & Maintenance

Due to the seasonal use of outdoor power equipment, many small engine mechanics work fewer hours during winter months.
Nationally-recognized certifications are necessary for growth in the vehicle repair and maintenance industry.
As of 2008, a total of 12% of auto body repairers were classified as self-employed.
Automotive repair technicians often work evenings and weekends to accommodate their clientele.
Small engine mechanics must usually supply their own hand tools such as screwdrivers, wrenches and pliers.
Expensive diagnostic equipment is most often supplied by employers.

Vehicle Repair & Maintenance Job Options
Motorcycle Repair & Maintenance
Some small engine mechanics specialize in repairing and maintaining outdoor power equipment such as motorcycles, motor scooters, dirt bikes and all-terrain vehicles (ATVs). Many mechanics of this type tend to work only on the makes and models of the dealerships that employ them. When servicing these smaller vehicles, you might perform minor repairs to brakes, ignition and transmission systems, or you might do a complete engine overhaul. A high school diploma is preferred but isn't always required. In general, employers are more likely to hire job candidates who have completed high school and who have gone on to receive formal training in motorcycle repair and maintenance.
Watercraft Repair & Maintenance
Watercraft repair and maintenance applies to small and large engines. If you specialize in the service of small watercraft, you'll work on the electrical and mechanical systems of the outboard motors of small boats. Because these engines are compact and portable, they can be removed and repaired in a shop. Watercraft repair and maintenance also encompasses larger water vessels such as commercial fishing boats and cabin cruisers. Due to the sheer size of these water vehicles, diesel engines are only removed for major servicing. As a mechanic in this industry, you'll perform your duties at docks and marinas where boats are moored. Employers look for relevant education and formal job training.
Vehicle Repair & Maintenance
Automotive Repair & Maintenance
The work of an automotive service technician or mechanic involves inspecting, repairing and maintaining gasoline and electricity-powered cars and light trucks. You'll utilize high-technology, computerized diagnostic apparatus to test for malfunctions in areas such as fuel systems, brakes, belts and air conditioners. Such diagnostic equipment can be especially helpful in determining whether a vehicle component can be repaired or should be replaced with a new part. Acquire formal training to become an automotive repair and maintenance technician or mechanic,
through a high school Automotive Youth Education Systems (AYES) program or a community college automotive technology program.
Auto Body Repair
An auto body repair technician specializes in fixing automobile bodies that have been damaged. Your services in this arena could range from repairing minor dents and paint scrapes to replacing badly crumpled components which were damaged beyond repair. Tools such as hand-prying bars and hydraulic jacks are used to pull out dents, while pneumatic hammers are employed to knock out dents. Using bench systems and your automotive knowledge and construction skills, you'll re-align parts and restore heavily damaged vehicles to factory specifications. You'll need at least a high school diploma and formal training in automotive body repair, particularly if you'd like to work on newer cars.
Is Vehicle Repair & Maintenance For Me?
Find out if you possess the strengths that are common to vehicle repair workers by scanning the list. If you check more than 12, you may be on the right track!
Vehicle Repair & Maintenance

| Industry Type | Job Title | Employment Numbers as of 2010 |
| --- | --- | --- |
| Automotive Repair & Maintenance | Auto Body Repairers | 91,500 |
| Automobile Dealerships | Automotive Service Technicians & Mechanics | 185,670 |
| Other Motor Vehicle Dealerships | Motorboat Mechanics | 8,120 |
| Ship & Boat Building | Motorboat Mechanics | 400 |
| Personal & Household Goods Repair | Motorcycle Mechanics | 880 |
Source: bls.gov

Automotive Glass Installer
When automobile glass is cracked or broken, it will be your job as an automotive glass installer and repairer to fix the damage. This can be accomplished by placing a moisture-proofing substance along window glass edges, situating the glass into the window frames and applying rubber weatherproofing strips to help secure the glass. A number of community colleges offer automotive glass installation programs. Learning the basics of auto glass installation will take approximately six months, but it will take significantly longer for you to become a qualified expert in the specialty.
Transmission Technician & Rebuilder
Transmission specialists must have diagnostic abilities and be thoroughly knowledgeable about the computerized controls and systems found in late-model cars. If you'd like to gain the skills to rebuild and restore automotive transmission components such as the hydraulic pumps and gear trains, you'll need to acquire specialized training. Consider attending a technical school and obtaining an Automotive Transmission and Transaxle certificate. Your program will focus on areas such as electronic diagnosis and transmission systems operation. Upon completion, you'll be qualified for entry-level transmission repair technician jobs. A high school diploma is needed to enter such a technical school.
Vehicle Repair & Maintenance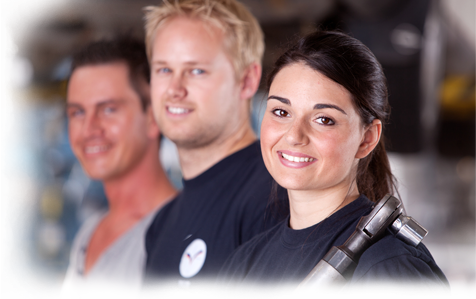 Transportation Equipment Painter
Sometimes vehicles need repainting. Workers who refinish and paint cars in smaller auto body shops are called transportation equipment painters. In this capacity, you'll carefully mix colors to duplicate the vehicle's original paint finish. When working on older cars, you'll apply paint with a manual spray gun. However, when newer cars are involved, you'll take additional measures such as bathing the car in anti-corrosion fluid, applying colored paint, then completing the job by adding multiple layers of clear paint to prevent scratches in the finish. A high school diploma, formal and on-the-job training are needed to become a transportation equipment painter.
Advanced Auto Electrical Technician
Maybe you have contemplated becoming an advanced automotive electrical system specialist. If this is the case, you can seek out an apprenticeship program or enroll in a certificate program at a technical or community college. Technicians who specialize in this discipline are valuable to employers because newer cars run largely on electrical and computerized systems. Advanced auto electrical technicians test and diagnose an automobile's gauges, lighting and wiring systems and accessories and perform troubleshooting and circuit testing procedures. They also replace malfunctioning parts as necessary.

High School-Level AYES Program
You can actually train to become a vehicle repair and maintenance mechanic or technician while you're still in high school. You can, that is, if you're lucky enough to attend one of the 347 high schools around the country that are in partnership with Automotive Youth Education Systems, auto repair schools and participating automobile manufacturers and dealerships. Through the AYES program, you'll receive an education that includes science, computer technology, math and industry-certified automotive repair courses. The program offers paid internship opportunities at area dealerships. This invaluable experience can prepare you for entry-level jobs or advanced training in automotive service.
Auto Body Repair Diploma
Career diplomas such as the auto body repair diploma can be earned in a year or less. Another three to four years of hands-on experience will be necessary to become a proficient auto body repair specialist. While enrolled in a formal training program, you'll receive classroom instruction and practical auto body shop experience.
You'll gain knowledge of auto body refinishing and rebuilding techniques and structural and non-structural repairs. Coursework generally includes applied mathematics, special finishes, adhesives and plastics, auto body welding, structural glass repair and shop safety. Automotive detailing procedures are taught in some auto body repair programs.
Certificate in Motorcycle Repair
If you are an avid motorcycle enthusiast who has always dreamed of a career as a repair technician, earning a motorcycle repair certificate could help you achieve your goal. A certificate program of this type requires approximately 20 credit hours and may be finished in two semesters. As you learn to test, inspect, diagnose, disassemble and reassemble all components of two and four-cycle engines, you'll develop an understanding of how motorcycles operate. Programs consist of classroom learning, demonstrations and hands-on practice. Your courses will cover vehicle set-up practices, power trains, electrical and final drive systems repair and service department operating procedures.
Vehicle Repair & Maintenance
Associate of Applied Science in Marine Technology
A marine maintenance technology program can give you the knowledge and skills you need to repair commercial and outboard boats, and personal watercraft such as jet skis. Relevant 2-year associate's degree programs are offered at community and technical colleges. Classroom and practical training will focus on hull repair structural
development, auxiliary systems and inboard engine maintenance. Once you've obtained marketable repair and maintenance skills, you'll qualify for beginner's watercraft technician positions. As you pursue an Associate of Applied Science in Marine Technology, you'll study marine ignition systems, engine systems analysis, power transfer systems and marine cooling systems.

Certification is a voluntary process for automotive repair and maintenance workers. The National Institute for Automotive Service Excellence (ASE) grants the credentials that are most recognized in the industry. Technicians, body repair workers and painters who earn ASE certifications demonstrate the level of expertise and achievement that employers look for. In fact, many employers in the industry require certification for work beyond entry-level. Following is information on becoming certified:
If you're an auto body repairer or painter, you can take one of several Master Collision Repair and Refinish tests.
Automotive service technicians and mechanics can become certified in eight different areas, including engine repair, heating and air conditioning and electrical systems. All eight tests must be passed to earn the Master Automobile Technician designation.
You can earn an ASE certification when you pass at least one test and acquire two years of work experience. Only one year of work experience may be needed for certification if you've received formal automotive repair training.
Auto body repair technicians are required to re-take the certification examination every five years.

What are some hazards in the vehicle repair and maintenance industry?
At times, your job may be physically demanding. You can sometimes expect to lift heavy tools and equipment, and to work in cramped positions for prolonged periods as you perform your repair duties. Care must also be taken as you work with the tools of your trade, and potentially sharp, hot metal edges. In the case of automobile painting, you'll be required to work in well-ventilated booths and to wear special breathing masks to avoid inhaling the strong fumes from paint and other chemicals.
What is the job outlook for this field?
Hiring of automotive service technicians and mechanics is expected to increase at a modest rate of five percent from 2008 through 2018. The growth rate for auto body workers will remain steady at one percent. Small engine mechanics, including motorcycle and motorboat mechanics, will experience average job growth of seven percent during the same time frame. Good to excellent job prospects are predicted, especially for experienced, formally-trained and certified mechanics and technicians.
What are some related careers and job advancement options?
Teaching vehicle maintenance and repair might be an option for you if you prefer to keep your hands clean. Or, you could become a service estimator or a member of a dealership sales team. You'll advance in the vehicle maintenance industry by continually learning new skills and techniques, and by earning professional certifications. Experience, communication skills and leadership abilities can translate to jobs with more responsibilities such as service manager or repair shop supervisor.
Vehicle Repair & Maintenance

Like most graduates, you'll want to stand out from the pack and be the best job candidate you can be. Not only is it essential that you adequately prepare yourself for a career in vehicle repair and maintenance, but also that you continue the learning process throughout your career. Following are some steps you can take:
Develop Relevant Skills & Qualities — Although your work will be in vehicle repair and maintenance, the job will require basic 'people' skills. It will be imperative that you communicate effectively with your customers and associates. You'll need the ability to listen attentively as your customers describe mechanical concerns they're having, and to listen for any unusual sounds their vehicles make as you test-drive them. Computer skills will also be key.
Enroll in an Apprenticeship Program — Vehicle repair and maintenance apprenticeships last four years. Apprenticeships offer 8,000 hours of on-the-job training in high-technology facilities, where you'll work on late-model domestic and foreign vehicles.
The classroom portion of your training may take place in area community colleges. By participating in apprenticeships, you can become eligible for certification in many areas of automotive repair.
Take Continuing Education Courses — Over time, vehicle parts and materials change and increase in complexity. As technology expands and vehicle operating systems are increasingly computerized, it is important to remain educated and informed of new developments in the industry. It's recommended that you take continuing education courses for the duration of your career to keep up with current trends. You might also read repair manuals and attend seminars.

Source: bls.gov
Vehicle Repair & Maintenance

Professional organizations offer many benefits and services. You can receive industry information through newsletters and trade magazines, and partake of money-saving offers and discounts from well-known companies. A few professional organizations are listed below.
The National Glass Association was established in 1948. The automotive glass trade association offers professional training and development programs as well as online educational programs which are designed to improve your technical skills. Certifications in auto glass repair, installation and replacement are also available.
The National Automotive Technician Education Foundation is a non-profit organization that evaluates the effectiveness and quality of automotive technician education programs. It provides information on various training programs for technicians and auto parts specialists.
Members of the Automotive Service Association (ASA) include mechanical and transmission automotive repair shops. Continuing education opportunities are available for repair technicians and shop owners. The ASA sponsors various training events which are held at locations around the country.

Established by AYES, this $5,000 scholarship is intended for high school-AYES students who wish to continue their automotive education at an accredited university or college. Eligible students must have fulfilled all AYES requirements, and they must have demonstrated potential and a good work ethic.
Interning AYES students who are selected by dealerships or repair shops are eligible for this scholarship, which offsets the cost of tools. Students or parents submit checks for $314.11 to cover their portion of the cost. Employers then contribute $942.34 towards the purchase of Snap-On tools.
Manhattan Area Technical College in Kansas awards $500 scholarships to students with leadership qualities and excellent academic records who have been accepted to the college. Among the public college's programs are automotive collision repair and automotive technology.
This $500 scholarship offers financial assistance to students who reside in Kansas and are enrolled in full-time vocational programs, including those offering studies in automotive or watercraft repair technology. Candidates must be high school graduates and take the vocational scholarship test.
Vehicle Repair & Maintenance