Mental Health - A LearningPath.org Guide
Scholarship
Central
Well-Paying
Counseling
Specialties
What Degree
Do I Need?
Editor's Note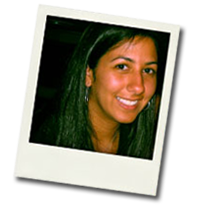 Dear Reader,
Whether you have the drive to help people or have had a loved one seek help through the aid of a counselor, you may be considering a career in the mental health services field. In 2008 there were 665,500 counselors, and with an estimated increase of 116,800 jobs by 2018, now may be the time to think about a degree in counseling. Consider one of the mental health areas, such as substance abuse or family therapy.
At LearningPath.org, we understand the difficult choice a college program and career choice can be. In the following guide, you'll find a well-researched treasure chest of statistics and information to help you make an informative decision. You can also visit our site for more information, articles about the
mental health services field
.
We hope these pages help you find your path.
Happy reading,



Citlali Tolia
Lead Editor, INSIDE Guides

Did You Know?
More people are comfortable seeking counseling for their problems today than in the past.
In 2008, more than 665,000 people were counselors.
Texas has the most licensed professional counselors in the U.S. with 14,595, as of 2011.
As of 2011, there are 31,077 licensed marriage and family therapists (LMFT) in California, the most of any state.
Post-traumatic stress disorder (PTSD) affects roughly 5.2 million American adults each year.
PTSD is not limited to military veterans. Anyone who has had a traumatic experience, such as sexual harassment, sudden loss of a loved one or bodily harm, can develop PTSD.
Mental Health
Is the Counseling Field for You?
Working in counseling requires several personality traits beyond formal education. If you meet at least 12 of these, consider a career in counseling!
Sex, the Id and the Ego: Sigmund Freud
Sigmund Freud, one of the most recognizable names in mental health history, founded some of the most popular psychological schools of thought. Freud lived from 1856-1939 in Vienna until Nazis drove him and his wife to England. At the time, medicine and law were the two dominate careers available to Jewish men, and being interested in neurology, he chose medicine.
In 1886, Freud opened a private practice for patients with hysteria, nervosa and mental disorders. Mimicking a fellow neurologist's hypnosis techniques, Freud implemented the popular couch and free association (saying the first thing that comes to mind) method to seek repressed memories and traumatic events in a patient's life.
His most recognizable theories are free association, Freudian slips, the Oedipus complex, the sexual unconscious (sexuality and sexual urges drive every action and thought) and the id, the ego and the superego (impulse, control and conscience). In a way, psychology and psychiatry were made popular and acceptable by Freud.
Mental Health

Mental Health Counselor
As a mental health counselor, you'll work with patients who have mental and emotional disorders, with patients normally found under the other specialties. Some disorders you may diagnose and treat are PTSD, depression, grief, stress, addiction, anxiety, phobias or disassociation. You may work for hospitals, the military, schools, private practices, government agencies, rehabilitation centers or even insurance companies. You'll need to be available 24 hours a day, in case someone has an emergency need for counseling or is suicidal.
Substance Abuse Counselor
Substance abuse counselors work with people who have an addiction. This is not limited to alcohol and drugs, but also eating disorders, gambling and obsessive compulsive actions. You'll commonly work in group settings and with family members of addicts. Prevention, intervention, health promotion and implementation of treatment are your major tools. You may be appointed by a court to help an addict, and you may
conduct random home visits and drug tests.
Marriage and Family Therapist
In this career, you'll help couples and families overcome issues or emotional disorders that may be causing problems in their relationships. As a licensed marriage and family therapist (LMFT), you'll work with clients to overcome problems, promote healthy communication, prevent future issues and strengthen bonds. You'll help families work through financial difficulties, child rearing, divorce, stress and grief.
Psychotherapist
As a psychologist, or psychotherapist, you'll often use tests to assess disorders, treatment and progress. These tests allow you to distinguish subconscious ideas, thoughts and feelings. You'll also interpret abilities, desires and personality traits. Since psychologists tend to observe and hypothesize the reasons for behavior, you may perform consultation for businesses, schools, health care settings, courts and law enforcement.
Mental Health Services Job Options
Mental Health Technician
You can earn experience as a mental health technician. You need only an associate or bachelor's degree. You'll work beneath a licensed counselor to implement treatment options for patients. Some of your other tasks may include keeping records, writing evaluation reports, admitting patients, interviewing patients and administering medication. You'll likely keep schedules for licensed counselors, do billing and handle insurance claims.
Licensed Counselor
Licensed counselors work in a number of areas, including addiction, marriage and family, rehabilitation and mental health counseling. Counselors can anticipate an 18% increase in job opportunities for all counseling areas between 2008 and 2018. To work as a counselor, you must have a
master's degree and licensure to work with the public.Whether you want to work individually or with a group, you'll help patients overcome obstacles that are causing problems in their lives.
Clinical Supervisor
If working in an administration position is more to your liking, you can advance to a supervisory role with a doctorate degree or experience. You'll assess the abilities of supervisees and assess the treatment options for patients. While upholding the code of ethics, you'll schedule counselors, patients and programs. You'll also maintain records and interview/hire new staff. If you choose to work for a state or local government counseling agency, you may see a higher salary than if you work for individual practices.
Mental Health
Researcher/Clinical Therapist
A doctorate is required to seek employment in research or as a clinical psychologist. In these fields, you'll conduct research that can aid counselors in the treatment of patients. You'll hypothesize an idea and then follow through with questionnaires, interviews and clinical trials. You may find treatment options, new diagnoses or debunk
current trends. For instance, many years ago, trepanation (the practice of drilling a hole in one's head to release evil spirits causing insanity) was a common treatment, but was proven to do more harm than good. Also, hysteria was a syndrome diagnosed to women who were believed to have anxiety and nervousness; today it is not a recognized illness.

The 2010 Salaries for Each Specialization
| Type of Counselor | 2010 Salary |
| --- | --- |
| Psychotherapist | $86,510 |
| Mental Health | $41,360 |
| Substance Abuse | $40,810 |
| LMFT | $47,530 |
| Clinical | $72,520 |
Mental Health Services Degree Options
Bachelor's Degree
A bachelor's degree in counseling or social work can prepare you to work under the supervision of licensed counselors. Some states accept a bachelor's degree as adequate education for alcohol abuse counselors.
You must finish high school to be accepted to an undergraduate program. These programs prepare you to work with children and adults during difficult experiences in their lives. Some of the subjects you'll study are child abuse, pharmacology, assessment, family counseling, addictions and family dynamics.
Master's Degree
Most states require counselors to earn a master's degree in counseling or complete a program in the specialty in which you want to work, such as substance abuse or family counseling. Here, you'll first experience clinical work and you'll learn how to recognize behavioral changes.
You'll likely need a 3.0 GPA in your undergraduate work to be accepted. You may also need to take the
Miller Analogies Test (MAT), which tests your verbal comprehension and analytical thinking, or the Graduate Record Exam (GRE).
Graduate Certificate Program
Many certifications and licenses require counselors to take continuing education credits or training to renew. A graduate certificate program allows you to earn credits or learn about another counseling specialty. Certificate programs also keep you informed of new trends, techniques and disorders. These programs are often offered during the evening and weekends to ease the burden on employed counselors.
Doctorate of Philosophy (Ph.D.) Degree
Doctorate degrees allow advancement in your counseling agency and additional career opportunities. Programs in counseling, psychology, substance abuse and family therapy allow you to continue your degree no matter the specialty you prefer. The first two years are spent on coursework, while the second two are spent on research, clinical experiences and a dissertation.
Mental Health

In addition to education, 49 states require counselors to have licensure. Along with licensure, you may consider seeking voluntary certification to showcase your knowledge.
State Licensure
No matter your specialty, you'll likely be required to seek state credentials. Though licensing varies state-to-state, the typical prerequisites are a master's degree, clinical experience and passing an exam.
National Board for Certified Counselors (NBCC)
NBCC offers certification as a National Certified Counselor (NCC), Certified Clinical Mental Health Counselor or a Master Addictions Counselor. You must earn the NCC designation before seeking the Certified Clinical Mental Health Counselor or Master Addictions Counselor certifications.
National Certification Commission (NCC)
You must have a state license and experience to sit for the addiction counselor, master addictions counselor or nicotine dependence specialist exams.
American Association for Marriage and Family Therapy (AAMFT)
All 50 states require MFTs to have licensure. With a master's or Ph.D. degree and experience you can seek licensure through AAMFT.

Prerequisites for Each Certification Designation
| Certification | Experience Required | Education Level |
| --- | --- | --- |
| National Certified Counselor | 1,000 Hours | Master's Degree |
| Certified Clinical Mental Health Counselor | 3,000 Hours | Master's Degree |
| Master Addictions Counselor (through NBCC) | 3,000 Hours | 12 Graduate Credit Hours |
| National Certified Addiction Counselor (Level I) | 6,000 Hours | 270 Hours of Training |
| National Certified Addiction Counselor (Level II) | 10,000 Hours | Bachelor's Degree |
| Master Addiction Counselor (through NCC) | 6,000 Hours | Master's Degree |
Mental Health

There are opportunities to bulk up your resume and improve your marketability. Consider one of the following choices to give you a leg up on competition.
Double-up Your Skills
Many college programs teach you the basics for working in substance abuse, marriage and family and mental health counseling. If you choose to narrow your major in one of these areas, consider a minor in another, so that you'll have the skills to work in almost any mental health agency and improve your job opportunities. You can also choose to seek certification in more than one area.
'Habla Español?
Consider learning a second (or third) language. Not only does this boost your marketability for employment, but it also expands your clientele. When in high
school and college, consider learning a second language that is predominant in your area. Over 34 million Americans spoke Spanish at home in 2010, and Chinese followed with 2.4 million Americans.
Do Charity
While charity looks good on a college application or job resume, it now has the potential to pay back. The U.S. Department of Health and Human Services is looking for Corps members to work in high-demand areas called shortage areas, such as prisons, Indian and government clinics. As of 2011, after two years of service, they'll pay back $60,000 of your government loans; after five years they bump it up to $170,000.

How do I become a Christian counselor?
While there are no set educational requirements to become a Christian counselor, it may be best if you continue the path to become a Licensed Professional Counselor (LPC). Consider a Christian or theology college which offers counseling programs. These programs should give you the background needed to counsel people through scripture, while focusing on common treatments. In fact, with a background in religious counseling you can still choose the specialty of your liking.
Are rehabilitation counseling and substance abuse counseling the same?
While rehabilitation counselors may interact with alcohol or drug addicts, they primarily work with people who have had their lives disrupted by an illness, disorder, accident or birth defects. Illnesses can be emotional (agoraphobia), mental (alcoholism) or physical (Multiple Sclerosis). As a rehabilitation counselor you'll work with other medical specialists to discover the limitations of a patient, and help them live and work independently.
What are the MAT and GRE tests?

The Miller Anthologies Test (MAT) is a 60-minute exam that tests students on verbal comprehension and reasoning. Through the use of analogies, you'll be tested on the analytical skills needed to comprehend problems and succeed in a graduate-level program.

The GRE test is commonly used by colleges to gauge prospective students' intelligence and skills for the graduate program. This computer-based exam tests you on verbal reasoning, reasoning and writing skills.
Mental Health

Employment Changes by Specialty
| Type of Counselor | 2008 Employment | Projected 2018 Employment | Percent Change |
| --- | --- | --- | --- |
| Psychotherapist | 15,900 | 18,300 | 14% |
| Mental Health | 113,300 | 140,400 | 24% |
| Substance Abuse | 86,100 | 104,200 | 21% |
| LMFT | 27,300 | 31,300 | 14% |
| Clinical | 152,000 | 168,600 | 11% |

Consider one of the following agencies to connect with other counselors, advocate statutes, receive discounts and gain access to continuing education, resources and job openings:
American Counseling Association
American Mental Health Counselors Association
American Association for Marriage and Family Therapy
The American Academy of Psychotherapists
Scholarship Central for Counseling Degrees
If you exemplify leadership and show dedication to the mental health field, you may be eligible for this American Mental Health Counselors Association (AMHCA) scholarship. You must have a standing GPA of 3.0 in your graduate program to be eligible.
This scholarship is for people with military experience or from remote rural areas. Five military and five rural scholarships of $3,000 are awarded each year. You must be willing to promote mental health counseling to military families and veterans, and in rural areas that lack counseling agencies.
If chosen by the American Association for Marriage and Family Therapy, this program guarantees a $20,000 a year stipend to pay for doctoral expenses. You must also be a family and marriage therapy student who wishes to work in a minority clinic and offer substance abuse or mental health counseling.
The Group Foundation for Advancing Mental Health and American Group Psychotherapy Association (AGPA) offer several scholarships for students and new mental health professionals. One such scholarship is the Susanne Jensens Scholarship, which is awarded to women born in a foreign country who now study psychotherapy in the United States.
Mental Health