Teaching For All Ages - A LearningPath.org Guide
Should You
Become a
Teacher?
Get Money
For School
Top Teaching
Specializations
Editor's Note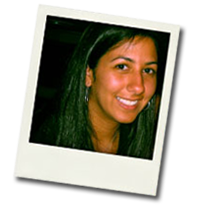 Dear Reader,
If there's ever been a teacher who helped you look at school in a different way, you may have considered how it would feel to make the difference in children's lives like he or she did. This conclusion may have even led you to decide to become a teacher. You can make a difference by choosing a high need area or subject to teach. In urban cities and subjects such as math, science and foreign language, teacher opportunities are expected to grow until 2018.
At LearningPath.org we understand how difficult it can be to decide your future. That is why we've set out to create a guide to provide you with unbiased, informative options to aid you when making your teaching career decisions. Afterwards, please check out our extensive listing of teacher-related articles.
We hope these pages help you find your path.
Happy reading,



Citlali Tolia
Lead Editor, INSIDE Guides

Quick Facts
There were roughly 5.85 million students attending private schools in 2009.
Children's museums, like the Strong National Museum of Play, encourage children to learn, create and imagine through play. Through interactive exhibits, children learn skills essential in development.
The Tuesday of the first full week in May is National Teacher Day.
The Boston Latin School was founded in 1635, making it the oldest public school in America.
Every public school in America had at least one Internet-accessible computer, as of 2008.
As of 2010, there were approximately 2.04 million homeschooled students.
Teaching For All Ages
Is Teaching in Your Blood?
Many teachers retain the same traits. Check off all that relate to you. If you check 12+ traits, teaching may be for you!
Education Job Options
Careers in education can lead to a number of job opportunities, along with advancement and job security. The following jobs are a few of the careers in the education field.
Tutor
Both tutors and teaching assistants have many of the same tasks. Tutors may be college graduates, high school graduates or high school students, depending on the tutoring position. As a student, you can volunteer as a tutor for younger children or for fellow classmates. As a licensed teacher, you can work for a tutoring company or as a self-employed tutor. Your basic tasks may include diagnosing learning levels, offering note/homework/test-taking skills, providing personalized instruction and assessing learning development.
Teaching Assistant
Teaching assistants offer aid to teachers, watch over children and offer help with instruction. Many teaching assistants are college students who are interning to
gain experience. Typically, you won't create a lesson plan, but you may teach a small group using provided lesson strategies. You'll do some grunt work - making copies, handing out tests and collecting homework - but you may expect some assessment and administration tasks.
Teacher
Your desire to become a teacher must be defined by what grade you'd like to teach teachers work at every grade level, from preschool through college. As a teacher, you may choose the subject and student you want to teach. Whether you want to work with vocational training, special education students or a specific subject, you'll instruct, create lesson plans, manage classrooms and assign
Teaching For All Ages
homework. You must have at least a bachelor's degree and teaching credentials to teach public school students.
Principal
As a principal, you'll treat school as a business - basically, you'll run fundraisers, assess staff and faculty, work with parents and children, handle any complaints or issues, make sure state guidelines are met and create enrichment programs. You'll also be the face of the school, typically by attending sporting events, musicals, plays, conferences and assemblies. You'll also budget school needs and find uses for surplus monies, such as dietary, after school and day care programs.
Professional Organizations
Professional organizations are important to stay connected with other teachers and to encourage education across the globe. Many offer links to certifications, teaching strategies, job openings and teaching standards. Some of these associations are:
The National Education Association
The American Federation of Teachers
Teachers without Borders
Christian Educators Association International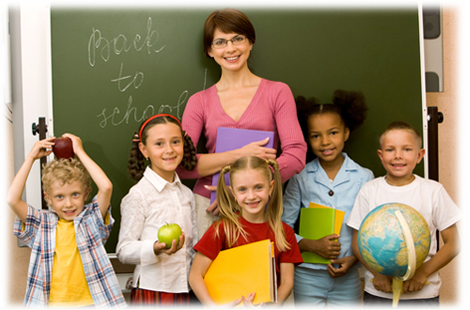 Teaching Specializations
Preschool
As a preschool teacher, you'll keep toddlers safe while urging social, physical and cognitive development. You'll use a variety of activities, such as games, songs and stories to teach students basic learning skills, shapes, colors, numbers, the alphabet and behavior skills. Some preschool teachers work with a classroom for a full day or break their classes up into two half-day groups.
Middle School
You'll typically be teaching students in grades six through eight. As a middle school teacher, you'll transition students from elementary school to high school life. This means, along with instructing, assessing and managing students, you'll help students adjust to different school hours, instruction methods and social activities. You'll also typically teach one subject, such as math, science, English, foreign languages or history.
Secondary School
In high school, students are often dealing with hormones, social changes, difficult subjects and their upcoming future. As a secondary school teacher, you'll typically teach a single subject, such as math, history, literature or sciences, to multiple classes. Along with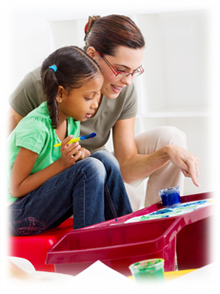 Teaching For All Ages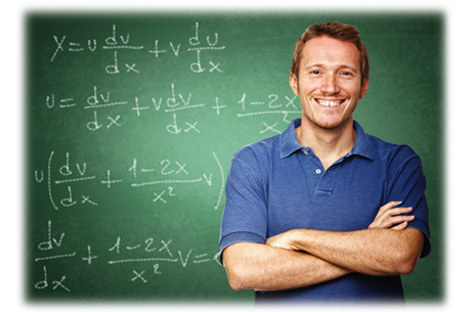 distributing homework, administering tests and evaluating progress, you must also be able to aid students with encouragement, advice and extra instruction when needed.
Vocational Training
Teaching one of the many vocational subjects allows you to impart knowledge of your trade to others. Offered in high school, at vocational training schools or trade schools, vocational training covers a wide variety of topics, from cosmetology to computer repair. Like other teachers, you'll spend your time developing lesson plans, distributing assignments and evaluating students' learning.
Special Education
If you want to work with children who have disabilities, special education may be for you. Teaching special education requires patience and different teaching strategies than often used by regular teachers. No matter the grade level, you'll reinforce acceptable behavior, use special teaching strategies (such as phonetics and repetition) and modify education to fit underdeveloped motor skills, speech and memory. You'll also assess development and frequently work with parents and school administration.
Teaching For All Ages
Teacher Earnings
Salaries for Teachers by Level as of May 2010
| School Level | Salaries |
| --- | --- |
| Preschool | $29,200 |
| Kindergarten | $51,550 |
| Elementary | $54,330 |
| Middle | $54,880 |
| Secondary | $55,990 |
Source: bls.gov
Education Degree Options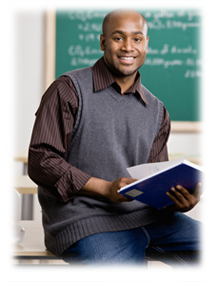 Associate Degree
As associate degree in education is a stepping stone that can lead to a number of bachelor's programs. Generally, an associate degree is not enough to get a job in teaching; however, it can introduce you to the basic principles of teaching and guide your decision for the grades you'd like to teach. Typically, classes in an associate degree program focus on meeting general requirements,
but this allows you to spend more time on education courses when you transfer into a bachelor's degree program.
Bachelor's Degree
Typically, a bachelor's degree in education is acceptable to teach. You'll need to decide what level you'd like to teach and focus your program on elementary, middle, secondary or special education. Often, middle and secondary education have a concentration on the subject that you'd like to teach. Most classes in a bachelor's degree in education program are focused on teaching theories, instructional methods and curriculum building. Education programs also include a teaching internship. You should seek licensing requirements prior to your program decision.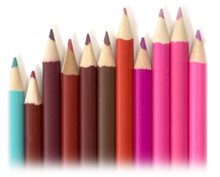 Teaching For All Ages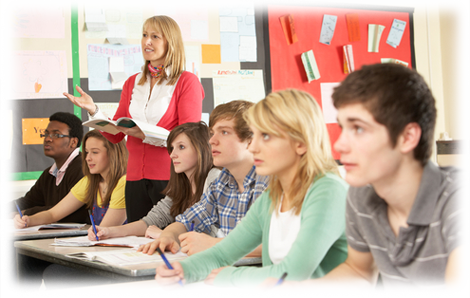 Master's Degree
In a master's degree program you can study the subject you'd like to teach (i.e. Spanish, history or biology) or in education if you earned your bachelor's degree in a different subject. A master's degree may be needed for licensing, so you can complete any additional educational needs during this time. To be eligible for this program, you'll typically need a GPA of 2.75 in your undergraduate work.
Doctor of Philosophy (Ph.D.)
A Doctor of Philosophy degree (Ph.D.) is for students who are dedicated to improving education, teaching standards and teaching techniques. Along with research and writing skills, you'll spend
the majority of your degree working toward your dissertation. A Ph.D. can also lead to a career teaching college students.
Continuing Your Education
Teachers must maintain their licensure through continuing education credits. These credits are necessary to stay current with teaching strategies, trends and new research. They also freshen your lesson plans. You can earn these credits through conferences, online classes, training sessions and college courses. Check with teaching associations to see if they offer conferences or classes.
INSIDE Track
Becoming a teacher requires many steps that train you to work with children and impart knowledge to students. Some of the following are ideas that can help give you a head start on your education and a leg-up on competition when seeking employment:
Be Helpful
Tutoring is experience, excellent volunteer work and looks good on your college application. Some tutoring companies pay students to help peers study and catch up on difficult subjects. If you enjoy working with little kids, Headstart programs are preschools for low-income families. Headstart provides nutrition, learning, health and support programs and services. Consider volunteering at a similar organization to help kids get excited about learning, while gaining volunteer experience.
Get a Part-time Job
Getting a part-time job while in high school or college not only gives you opportunities to earn extra cash, but can also give you the chance to learn about your future career. If you want to become a science teacher, consider working at a planetarium or laboratory. If you want to become a preschool teacher, you can work at a preschool or daycare helping. Combine your interests with work to gain experience.
Make That Extra Degree Count!
If you decide to continue your education with a master's degree, consider a program in school counseling. Not only will you open future career opportunities, but you'll learn excellent psychological techniques to work with difficult students. You'll also learn more about working with multicultural families and students, exceptional students and abused children. This is also offered as a post-master's certificate.
Teaching For All Ages
The Career Wizard
What is tenure?
Tenure is an option that is available (and usually coveted) by full-time teachers. The amount of time that it takes to earn tenure varies by school and state. A probationary period includes observation by administration and creation of a portfolio. Once a teacher receives tenure, their position is secure with the school. They cannot be fired because of cutbacks, a complaint or teaching controversial topics. Sometimes, tenure can follow a teacher from district to district.
What states pay teachers the highest?
When looking at salary statistics for preschool, kindergarten, elementary, middle and secondary school teachers there is a common trend. New York is the top paying state for all but elementary teachers (Alaska beats New York by roughly $1,200). New York also averages a salary of about $70,000 yearly. Three other states appear on the list for all five levels for top-paying states: Alaska, Connecticut and New Jersey. In all cases, teachers in the five top-paying states made nearly $9,000 more yearly than the national average.
What is the employment outlook?
The BLS states that between 2008 and 2018, teachers may expect a 13% increase in employment opportunities. An additional 468,600 jobs are expected for kindergarten, elementary, middle and secondary schools. This number does not include special education teachers, who can expect an increase of 17% in the same decade.
Teacher Licensing and Certifications
According to the U.S. Bureau of Labor Statistics (BLS), every state requires public school teachers to be licensed (www.bls.gov). Private schools are not governed by the same government guidelines that public school are, and do not expect teachers to be licensed. Licensure is provided by each state. Certification is usually voluntary but can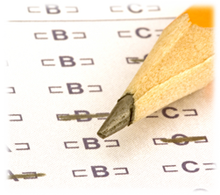 showcase your skills to future employers.
The licensure process typically requires a bachelor's degree, completion of a skills exam, observation in the classroom and a certain amount of teaching experience. The BLS reports that many states are moving toward an observation-based license opposed to a standardized testing license.
National certification can be earned through the National Board for Professional Teaching Standards (NBPTS). The NBPTS offers 25 certifications in 16 categories; most are offered for different school levels. The NBPTS tests you on five subjects, including skills and subject knowledge. Along with specific subjects there is a school counselor and a generalist education certification. These certifications are valid for ten years.
Teaching For All Ages
Education Equality: Booker T. Washington
Booker T. Washington was born a slave in 1856 and later moved to West Virginia. After emancipation, Washington studied at Hampton Institute before returning home to teach.
Later, he earned a teaching position at his alma mater and founded what is known today as Tuskegee University in 1881. Washington eased the minds of whites in post-Reconstruction by promising that education to blacks would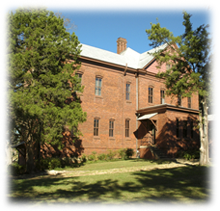 not undermine white supremacy. It was his belief that African-Americans should ease towards equality and not push it through violence or brash means.
This idea eased the minds of white contributors, and made Tuskegee one of the best financially-backed black institutes in the country. Washington also gained a political voice by advocating for African-American education and economics but agreeing to segregation. By focusing on these specific rights, Washington believed African-Americans could own property and businesses, find voices in the government, evade debt and rise from their lower standing. Though controversial, Washington's beliefs bettered racial equality.
Get Money for Your Education Degree
This scholarship is as easy as telling them what you already know. Scholarships are awarded to any future or current college student who completes a quiz of basic knowledge and topical knowledge. Scholarships range from $250 to $2,500.
The American Federation of Teachers offers four scholarships worth $8,000 for college students who are dependents of AFT members. Also, $1,000 scholarships are offered to ten AFT members who are completing continuing education credits.
As mentioned above, science and math are high-need subjects seeking teachers. The National Science Foundation gives monies to colleges to distribute to students who will teach K-12 graders math and science.

This grant is given to students who sign an agreement that they will teach at a low-income school district or in a high-need subject, such as science, math, foreign language and special education. If you do not complete the 4-year agreement, the grant becomes a loan which must be repaid.
Teaching For All Ages